Lakers Playoff Push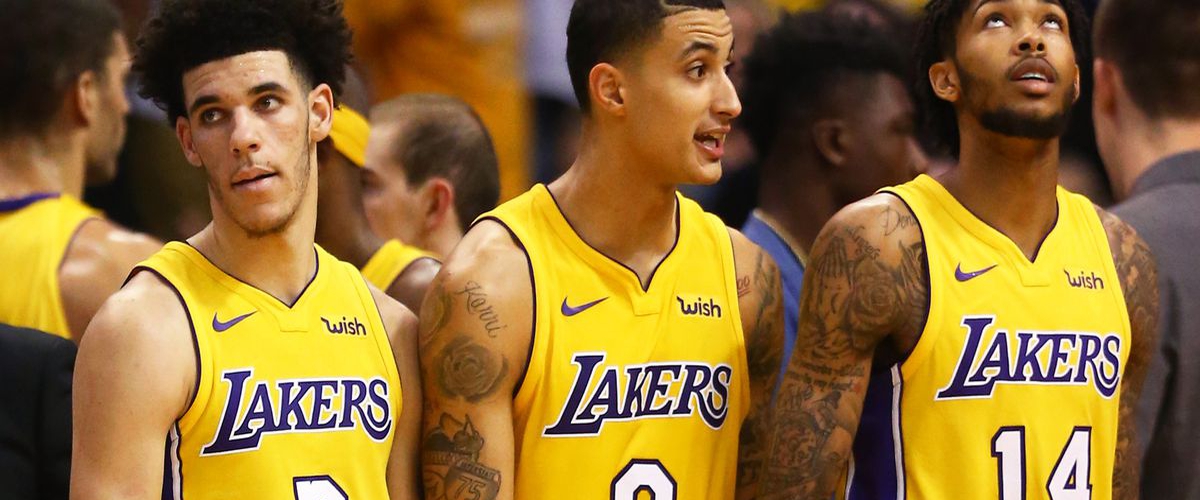 With LeBron James making the playoffs in 13 consecutive seasons, could this year have a different outcome?

LeBron James has been a top basketball player ever since he was drafted back in 2003. He was drafted as the first pick in the first round, selected by his hometown team of the Cleveland Cavaliers. With such a high pick in the draft, we all thought he was going to turn a 17-65, 2002 Cavaliers team completely around.
In his first two seasons in the NBA, the Cavaliers team led by a young LeBron James failed to make the playoffs as they finished the ninth seed in both years. Ever since he missed the playoffs the first two seasons of his career, he has made the playoffs in 13 consecutive seasons. He has made the playoffs nine times in 11 seasons with the Cavaliers and four times in four seasons with the Miami Heat.
This four-time MVP has been to the NBA finals in eight consecutive seasons. During those eight finals runs, he has come out as a world champion in three of those seasons. Many argue the fact that the reason why LeBron has been to the playoffs and the finals so frequently in his career is because he has always been in the eastern conference for this entire career. This season he has a tough task in the western conference, which is to lead a young core of players to the playoffs. With the Lakers finishing the 2017-18 season 35-47, does LeBron truly have what it takes to turn this team around?
With their remaining scheduled games, they face 14 teams currently above a .500 winning percentage and just eight teams below a .500 winning percentage. The Lakers tried very desperately to acquire Anthony Davis by the trade deadline and offered off a majority of their young core. Since their attempt for AD was very unsuccessful, they will have to find success with the current players they have.

Impossible? No. Very unlikely? Yes.
We all know that LeBron is a different beast when playoff time is just around the corner. He will need help, and A LOT of it. Kuzma and Ingram have both picked it up by averaging more than 17 points per game. If LeBron, Kuzma, and Ingram all have good games and combine for at least 60 to 80 points a night, they still need 30 to 40 more points each night if they want to make the playoffs.
The Lakers are going to need other players to step up and do their jobs. Since Lonzo Ball's return may be longer than expected, this means that other players will have to fill his position and help the Lakers in the win column.
When LeBron needs to be clutch, he is clutch. No question. It's all about if his teammates will step up and help him out. LeBron has only missed the playoffs in his first two seasons, and since then, he has been to the playoffs for 13 straight seasons and has also been to the finals in eight straight seasons. It's a matter of time to witness if the Lakers do pull off a huge playoff push because it is the King we are talking about. All in all, can you really bet in favour of LeBron missing the playoffs?