NBA 1st Team All-Recreational Drug User
It is not secret that there are a lot of NBA players that dabble in the recreational drug scene.  The league's drug testing policy isn't exactly the  greatest so a lot of these guys get away with it and it's honestly not that big a deal because for the most part none of them are really doing hardcore/dangerous drugs.  Now, before I name this team, I do want to say I tried to leave off guys who have a serious problem and need help.  Some people do deal with actual demons which is no laughing matter.  So now on to the team:
Poing Guard: Steve Nash 
Thats right, Steve Nash.  People forget that Steve Nash most likely smokes weed.  I mean, he said it himself, he is from Vancouver. 

Shooting Guard: JR Smith
This is definitely the most obvious choice for this team.  The fact that the "Pipe God" is always down to burn is no surprise to anyone.  He's been seen smoking in public quite a few times.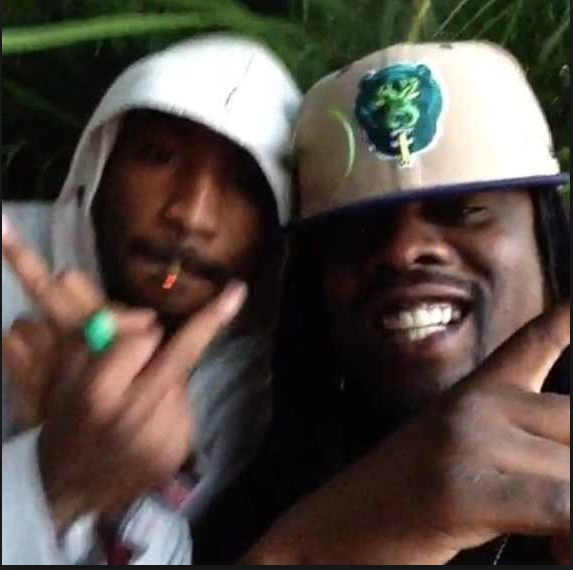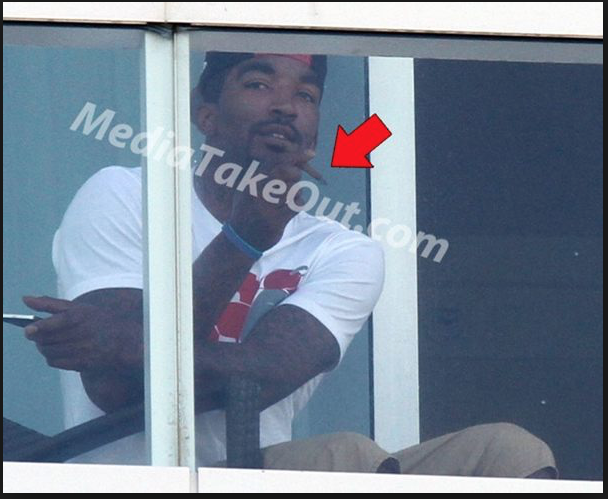 Small Forward:Michael Beasley 
Another unanimous choice for this team of partiers.  Easy Mike is a known stoner around the league.  This is a guy who is incredibly talented but never seemed to put it together.  The fact he has been in the league this long while probably being high most of the time is honestly impressive.  Here he is hanging out smoking with former teammate Mario Chalmers.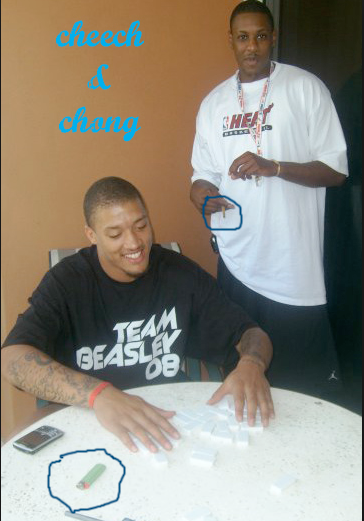 Power Forward: Zach Randolph
Z-Bo is a big time weed guy, maybe one of the biggest in the league.  Its been a while since he has had a blatant incident with it but there were some pretty interesting stories about him a couple years back.  One of them was that police we looking into him being a major weed dealer in Indianapolis.  Another story was that a man was beaten with pool cues at Randolph's house when he was there to sell pot.  
Center: DeAndre Jordan

Not many people know this, but DeAndre Jordan is in fact a weed guy.  Not two long ago some pictures came out of him, Glen Davis, and Matt Barnes burning one down while in Amsterdam.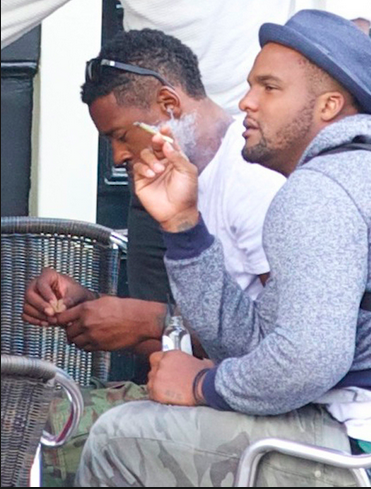 And he is with Matt Barnes and THE stoner, Wiz Khalifa.  There is about a 300% chance they smoked when they hung out.  If Wiz can get Drake to smoke on stage for he first time he can get anyone to smoke.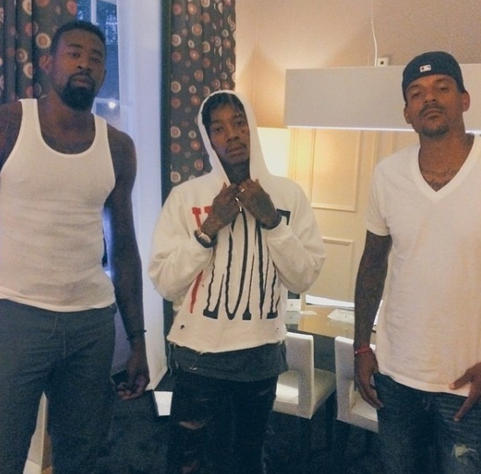 Honorable Mention(s): Kevin Durant and Draymond Green
This video was going around Twitter a lot when it happened.  The actual video is just showing Kobe signing a jersey for Steph Curry after last year's All-Star game.  But, if you listen closely in the background you can here Draymond Green say "KD you finna get that blunt?" and Kevin Durant answering "Yeah".

And then theres this video of Kevin Durant dropping weed outside of a club while he had a broken foot.

I'm not saying he smokes, but he probably smokes.  Stay woke.

---