The Phoenix Suns Have The Weirdest Roster of All Time
The Phoenix Suns seem to have some sort of weird guard/Kentucky Wildcat fetish going on right now. Not only are 8 of their 19 player roster made up of guards, but they have 5 guards who went to Kentucky. People always talk about how much Bill Belichik loves Rutgers football players but this might be worse than that. Whats even crazier is they came out and said yesterday they don't plan on moving Eric Bledsoe or Brandon Knight yet. 
Side note, never forget that Brandon Knight is a walking zombie because he was murdered by Deandre Jordan.
Why would he jump? Probably the worst decision he's made in his whole life.
Not moving any of these guys yet is seriously a wild move by the Suns front office.  This team is very young and on paper looks like they are going to be terrible again.  Dragan Bender is extremely young and is most likely going to be a project to get him to reach his potential.  Marquese Chriss was their other 1st round draft pick from this past draft and he is someone people should really keep an eye on.  Will he make an immediate impact? thats hard to say but he is a great athlete with an incredibly high ceiling.  The Suns defense is a glaring weakness though as they finished 28th in points per game allowed in 2015-16.  Plenty of teams in the league could use guard depth so not trying to move a couple of these guys for some defensive help is a real head scratcher.  With all the problems this team has do not sleep on Devin Booker.  He's entering his second year and looks like he is going to be one of the biggest steals of his draft.  Booker is a sneaky athlete, a gifted shooter and is rapidly improving.  
  Oh and the Suns coach, Earl Watson, was also a guard in the NBA. This place is like a safe space for guards. Having way to any guards and recording high fives as a stat, thats what Phoenix does.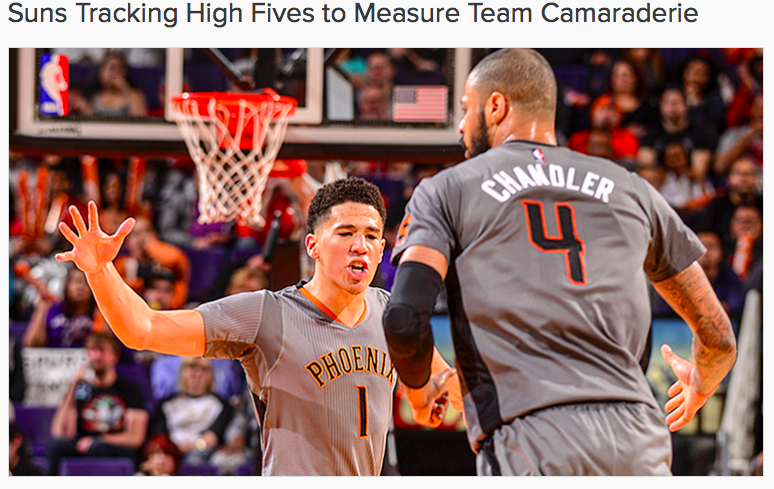 ---