Ottawa Senators: Tear it all down, trade Duchene and Stone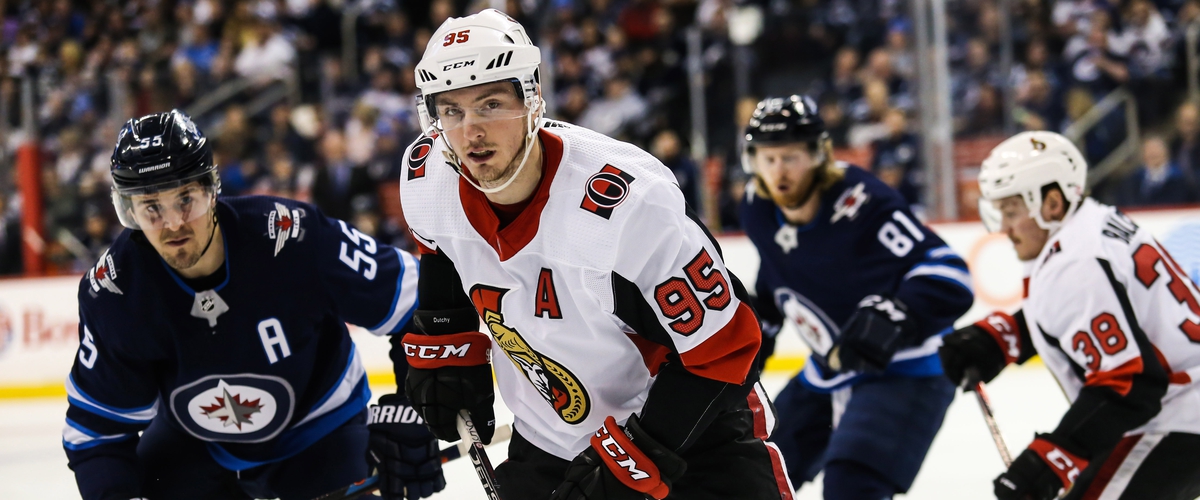 The Ottawa Senators have three important free agents to make decisions on ahead of the trade deadline, and moving most of them might be the best decision for the team's future.
Matt Duchene, Mark Stone and Ryan Dzingel are all set to become unrestricted free agents this summer and it may be a tall order to keep all three of them around.
Duchene is reportedly one of the three that the Senators appear to be okay with moving, having struggled to negotiate a new deal with the former Colorado Avalanche centre.
Rumours continue to swirl that the organisation offered an eight-year deal worth $8 million per season, but Duchene may be looking to test the free agent market in hopes of landing a more lucrative deal.
Stone is still reportedly negotiating with the Senators, but could make a decision on whether or not he wishes to continue those negotiations later this week.
If Stone decides he doesn't want to stick around, the Senators should tear everything down and go for a full rebuild.
Dzingel might be the only one of the three that sticks around, which will be a positive for Sens fans - with the 2011 seventh-rounder being good for at least 20 goals a season.
With Duchene and Stone, however, they both could help the Senators build for the future if they are traded - with both likely commanding a high price from playoff contenders.
Both forwards have 27 goals this season and look certain to increase that tally for the remainder of the 2018/19 campaign.
Recouping high draft picks should be a must for the Senators, who are clearly heading into a rebuild phase that could take a couple of seasons.
They have some solid players to build around, with Thomas Chabot a legitimate star along the blueline and Brady Tkachuk looking to be a smart selection in the first round of last year's draft.
Filip Gustavsson has a bright future in goal and the Senators should look to build a strong, young core that will develop over the next couple of seasons - helping them work towards getting back to the playoffs.
The Senators' decision to trade away their 2019 first rounder for Duchene is looking to have been a poor decision, almost handing Jack Hughes to the Avalanche.
But the Ottawa Senators can't think about that and should look towards the 2020 draft, when Alexis Lafreniere enters the league.
If the Senators offload Duchene and Stone and recoup a handful of picks, preferably including one or two first rounders this year, then they can look to move up in the draft and land a top pick.
The organisation can then accept that next season will be terrible, but could end with the valuable first-overall pick that will allow them to pick up Lafreniere - a player that looks certain to be a stud in the NHL.
Trading away top players such as Duchene and Stone will be difficult for the organisation, and the fans, to accept, but it would be far better to gain valuable assets rather than see them walk for nothing in the summer.