Is Donato the Next "Kid"
DONATO Scores! We as Bruin fans have heard this three times in under four games for the young Ryan Donato. Drafting him in 2014 (second round, 56th overall) he already has a very impressive resumé. Bringing home Bronze in the 2016 World Junior Championship, taking part in the 2018 winter olympics, and spending three years at Harvard putting up impressive numbers. It makes sense why the Bruins decided to bring him up and so far he has yet to disappoint. His first game at the garden Donato penciled in a goal and two assists on the stat sheet. Following up his next game in St. Louis with another goal. We saw something like this when Pastranak had a hot start as a rookie with the Bruins, and now he is a key player on the starting line. One thing that can't be overlooked is that Donato is doing all of this without a full healthy Roster. Many speculated that the Bruins would be hurt by all the injuries including players such as McAvoy, DeBrusk, Chara, Nash, and Backes. These injuries are not career threatening in anyway, but it begs the question what will happen when everyone is healthy again? Many have been concerned with the amount of young kids on the team, but when you mix them with the veterans it would appear that it is a great combination. Especially in playoffs the two factors a team needs is the experience/knowledge of playoffs and the energy in order to push yourself and leaving it all the ice.
It is too early to know how the career of Donato will turn out, but as of right now he is all in, as well as fitting in with the team. The last thing the Bruins need is another Seguin situation to happen to them. We have a lot of young talent and there is also a lot time for them to grow. With the coaching of Bruce Cassidy (and not the brilliant mind of Peter Chiarelli) these young men can create a dynasty that will make them feared by the league for years to come. If it ain't broke don't try to fix it, and put some faith in your players. As we can see already this is working and the possibilities for the playoff run is endless, and also very exciting. This has already proved to be a crazy year for the NHL, and it takes the saying "anything is possible" to a whole new meaning.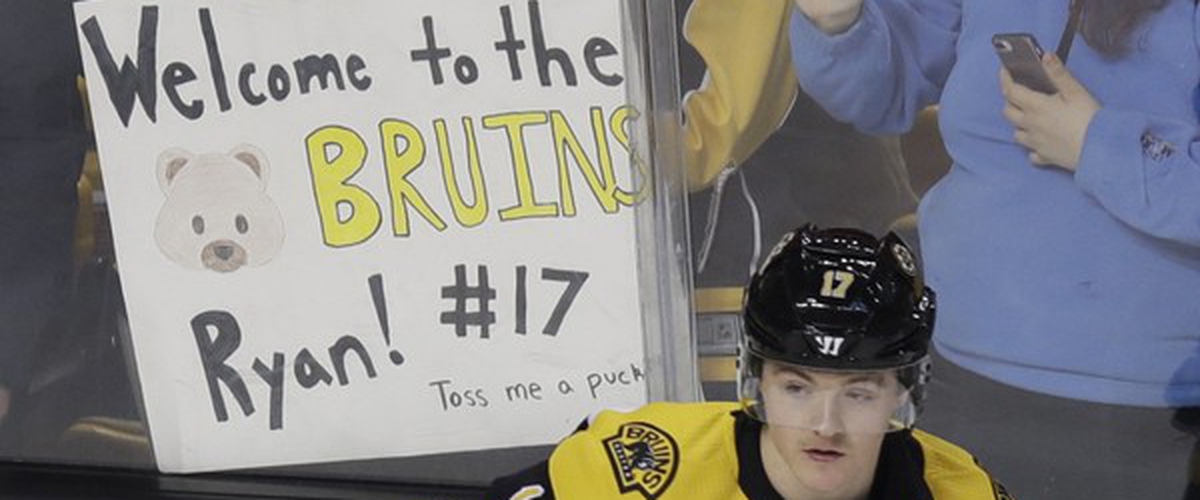 ---