Kevin Durant Didn't Ruin The NBA. You Did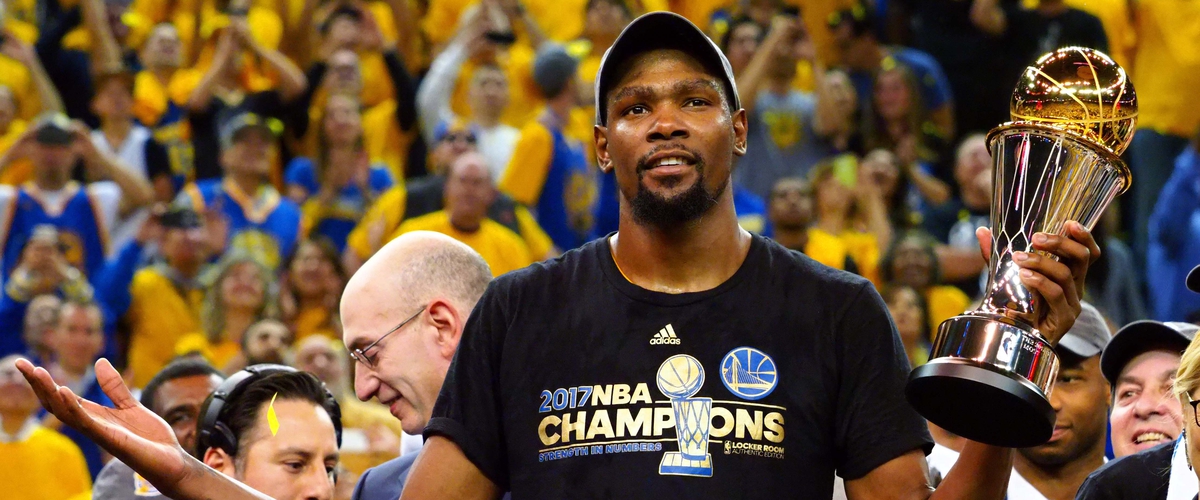 Last summer, Kevin Durant posted an article on The Players Tribune. This was where he announced that he would be leaving the Oklahoma City Thunder for the Golden State Warriors. This move of course sent shockwaves around the NBA.
Reactions varied of course, but the overwhelming majority called Durant weak, and a punk, for leaving the Thunder to the team that just came back from a 3-1 deficit to beat him just a few months prior.
He then went on to prove that the decision he made was indeed the right one. Coasting to a NBA Championship in 5 games against LeBron James and the Cleveland Cavaliers. Dominating each game and earning the NBA Finals MVP trophy.
Lots of NBA fans now are blaming Kevin Durant for their newfound lack of interest in the league, saying he ruined the NBA for creating the biggest superpower the we've seen in the modern NBA.
But I'm here to tell you that Durant didn't ruin the NBA, You did. The new NBA fan culture did. The idea now that your season was a failure if you did't win a championship, and that your career is less validated if you didn't win a title. The #NoRings fallacy.
Be honest with yourself when you ask these questions. Would you really respect Kevin Durant more if he stayed in OKC and never went to the Finals again with Westbrook as his running mate? What if Durant stayed and it was Westbrook who left 2 years from now to join Paul George with the Lakers?
Or what if Durant went to Boston instead? Would you then have come to the conclusion that I came to? That he didn't enjoy playing with Russell Westbrook, that he wanted to live in a city where he wasn't stopped everywhere he goes, that he wanted to play a more free flowing style of basketball, that he wanted to have more fun and less stress? Because those are the reasons why Durant left to play with Steph Curry and the Warriors.
So quit blaming Durant for taking advantage of the system and exploiting the culture that you created. Don't judge player's careers by rings only, and be more appreciative of your players and the legacies they leave behind. Because if not, Durant won't be the only one you blame.
Article by Thomas Mooney
Follow on Twitter: @thomas_mooney1, @AFewGoodMics
Listen to the podcast on iTunes: https://t.co/SbofsVed3u