NFL16 Cherry Picks W6: 'Dr. (Dart) or: How I Learned to Stop Worrying and Love the (Pocket)'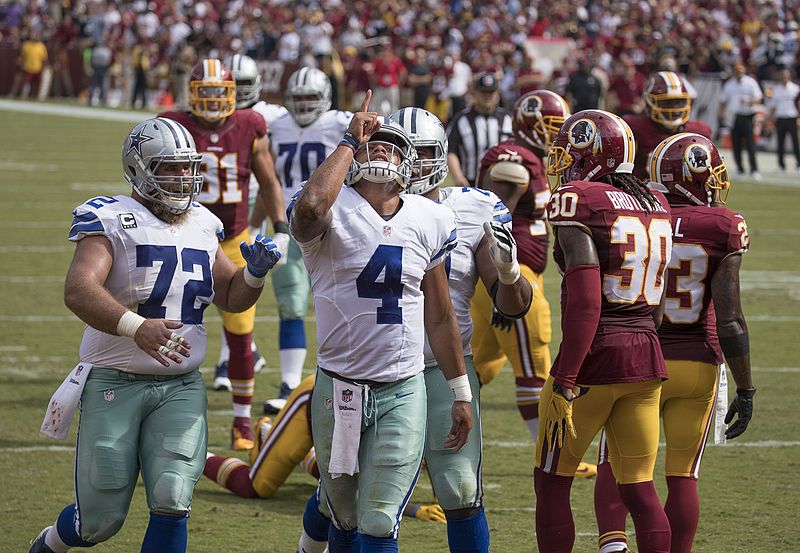 Rabbit Test
With most amateur coaches today nixing the quarterback model that's play-oriented, teaching intensive and preparatory for pro-style pocket-passer, opting instead for Coach-Lite®, i.e., chisel on the job specs in relying on the make-it-up-as-you-go run-QB to execute his mini-playbook and whatever offensive scheme there is, NFL inventories on savvy signal-callers have dwindled to a dangerously low level not seen since the pre-Otto Graham days when single-wing tailbacks were running wild.
Think car-pool analogy: Coach and the cufflinks are cruising along, good speed, having just stuffed at a nearby Golden Corral® ("How's the fricassee?"), window cracked to air-out the Cuban cigar smoke and the QB-fuel light begins to blink. A warning they'd better pull over soon for some field general premium to fill a current or anticipated void created when their well-decorated QB (Brady, Big Ben, Brees, etc.) soon hangs up his cleats for retirement to slide into that gig at Disney or NFLN (ugh).
Fuel options:
1) Run-QB ethyl
Supplies are endless. Disclaimers: 1) This grade needs miles on the meter before engine knock smooths, aka, a project, and 2) other grades (ball-handlers) must subjugate their need for possession counts which will be impacted downward (ball-hog QB) with correlating drop in team morale.
Flash-QB's been changing the football landscape since Mike Vick tore up the turf in Atlanta in 2001 and then helped feed the Cheese-eaters their first ever home - playoff loss (1.4.03 (27 -7)).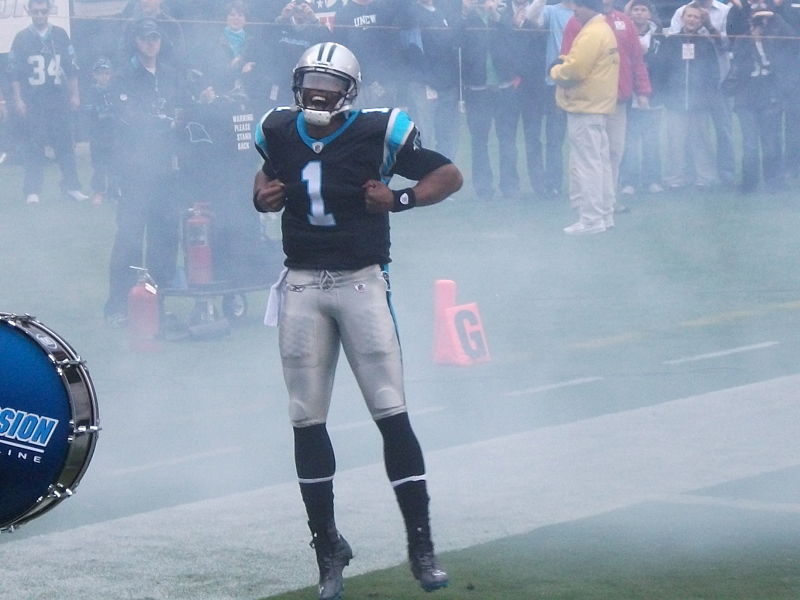 Kaep Krusader ran wild over that same Green Bay tundra (Vince was spinning) in two playoffs, getting San Fran to the cusp in SB47, but only after the lights came back on to swing momentum. Yet when it appeared Ravens collapse-for-the-ages would be realized in game's final moments, Colin got the "red-zone blues."

Camster-the-Hamster took the 2015 MVP and his Carolina Panthers to their 2d Super Bowl, cruising through a pedestrian NFC playoff field, then proceeded to lay an egg in the big game (0 TDs) in falling to the Broncos in Peyton Manning's finale.
Lacking advanced field comprehension and wherewithal (taking hits), run-QB (8-10 attempts per) will never be a great one, not unless the style becomes omnipresent.
Flash-QB will one day hoist a Lombardi. Supply makes it a certainty (Wilson's a mobile-manager who left the pocket just three (3) runs en route to SB48 win (v DEN)). But it'll have to come against a title opponent who scores lite with a D that can't stop scamper. How such an opponent makes it to February is hard to imagine but then NFL's road to titledom is an E-ZPass® highway, i.e., two wins, you're in.
2) Defense high octane
Instead of digesting those QB-lemons the Drafts keep serving, it's time for NFL teams to start dictating their own agenda, shape their own destiny and turn that sour citrus (run-QB Ltd.) into sweet lemonade (WRs & TEs) instead of desperately seeking quarterbacks that continue to disappoint with under-developed skill-sets.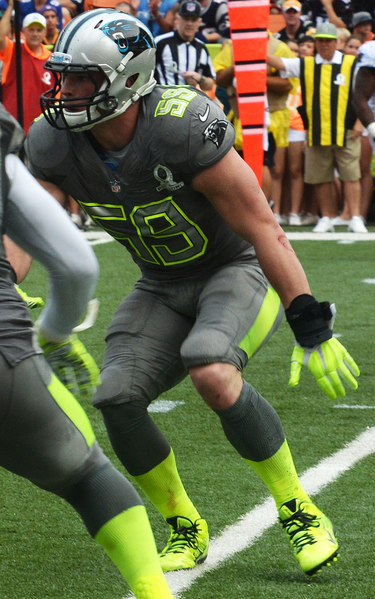 With the pro-ready pocket passer fast becoming an endangered species, a commitment to defensive fundamentals, including de-emphasis on glory stats guys (sacks, close-down corners, etc.) who rarely go the distance, then utilization of the manager QB system and the shortage of elite-level passers becomes largely irrelevant.

And if that elite defense comes to fruition, it may also afford the time needed to develop that quarterback project who possesses a modicum of pocket poise and read-ability upon which to build.
3) Pocket Passer premium
He's endangered but not extinct, down but not out.
With every year that passes the proficient pocket-passer will become harder to find, but if you do draft a dandy, the possibilities can be stupendous (See; Brady, Manning, Rodgers, Montana, Brees, Moon, Marino, etc., etc.). And then, good defenders aren't exactly growing on trees themselves. So there's that.
You'll need two things to troll-in that golden-arm: 1) Keen scouts who can spot 'em (See; Ron Wolf (Favre)), and 2) if you do, better hope he's under-the-radar or be prepared to fork out the bullion in bushels.
But whatever you do, don't ever deceive yourself into thinking you can convert run-QB into the pro-set passer. "Forget about it."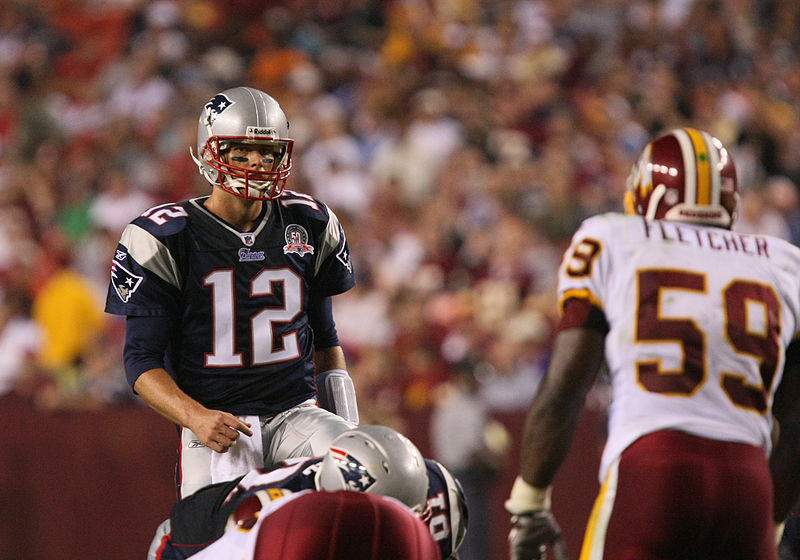 Being a pro quarterback is not a whim nor a simple ego-trip. It's an avocation, an artist's craft, requiring as much mental finesse in instinct (audible), wherewithal (pocket poise), synergy (coach - teammates), as it does physical prowess, maybe more.

It's a tough call for today's young football aspirant.
Learning pocket poise is a trial (& error) that will last for years, taking much patience and no small amount of pain.
Rabbit-habit and its concomitant ball-hog trait is instinctive to some, especially those not inclined to leadership. Touch that pigskin and it's only a man's mind that can give it up to another for sake of the team. Sharing is not instinctive but must be taught at an early age.
The run routine can serve one well in school where Coach Chisel will ride it to victory. But there's a price the player (and his future OC) must pay, for once partaken a rabbit-habit's impossible to break, while the toughness-training (Jr. high) needed to ascend the QB ladder with behind-the-line hits cannot be replaced. 'No pain no gain' is no popular proverb in 2016 (concussion) but it's never been more fitting in QB development, or non-development, as the case may be.
En Vogue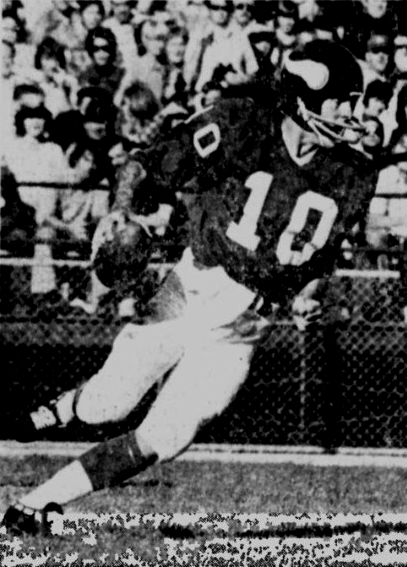 Quarterback design still trends heavily CliffsNotes® class, i.e., run-QB, but a new breed of quarterback is appearing on the football plain with more frequency and producing fruits for his labor (Ws): Pocket passer with mobility. Best of both worlds.

In truth, he's not as much a new breed but a return to a signal-caller popularized in the 1960s - 70s by the likes of Fran "The Scrambler" Tarkenton and Roger "The Dodger" Staubach. Former holder of most career passing marks, Tark spent half his time in zig-zag behind-the-line to extend vision (Listed 6'0," looked closer to 5'10") and wear pursuers ragged (Deacon Jones was livid!), while his NFC nemesis in one of the Super GATs in Roger had more moves in open-field than James Brown on stage.
Leading the list of today's top MPP is Packers 3-star field general, Aaron Rodgers.
Next in line, Russ Wilson (49-19), then Colts' Andrew Luck. All cucumber cool in the red-zone, capable of threading the needle for a score but swift in leaving the pocket to avoid pressure or move up-field, not for fear or read-funk but because sometimes the pass just ain't there and 1st-down marker is an easy scamper.
For the newcomers, it's Tyrod Taylor (BUF), Blake Bortles (JAX), Jameis Winston (TB) and Cowboys controversy-causing 2d-year QB, Dak Prescott whose biggest challenge in mid-season may be beating the Sports Illustrated cover-curse. Damn!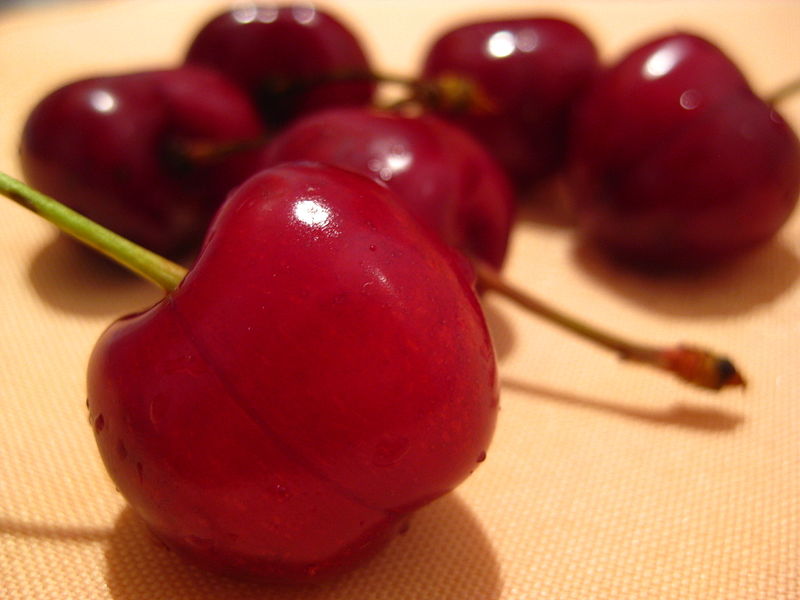 Cherry Picks Week 6

Denver (4-1) @ Bolts (1-4): 10.13 CBS 8:25: San Diego wins
San Francisco (1-4) @ Buffalo (3-2): 10.16 Fox 1:00: Bills win
Philadelphia (3-1) @ DC (3-2): Fox 1:00 (GTW): 'Skins win
Pittsburgh (4-1) @ Miami (1-4): CBS 1:00: Dolphins win
Bengals (2-3) @ Patriots (4-1): CBS 1:00 (GTW): Cincy wins
Kansas City (2-2) @ Oakland (4-1): CBS 4:05 (GTW): KC wins
Atlanta (4-1) @ Seattle (3-1): Fox 4:25 (GTW): Seahawks win
Dallas (4-1) @ Green Bay (3-1): Fox 4:25 (GTW): Packers win
Colts (2-3) @ Houston (3-2): NBC 8:30 (GTW): Texans win
Record: 23 - 31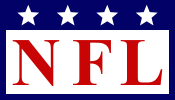 Steven Keys

NFL HunchLine
Photo credits: D.Prescott-point, wc.cca, 9.18.16, K.Allison; C.Newton, wc, Pantherfan11, 2011; L. Kuechly, 1.28.14, Sgt-A.Martinez, wc; T.Brady, wc, 8.28.09, K.Allison, DC; D; F.Tarkenton, wc, TheMiamiNews, 1.9.74; cherries-cloth, 6.2001, picdrome, wc; NFL-symbol, wikiproject.
Posted: 10.13.16 @ 3:41pm EST; Copyright © 2016
---