Reac: The New York Knicks have traded Hernangomez to the Hornets!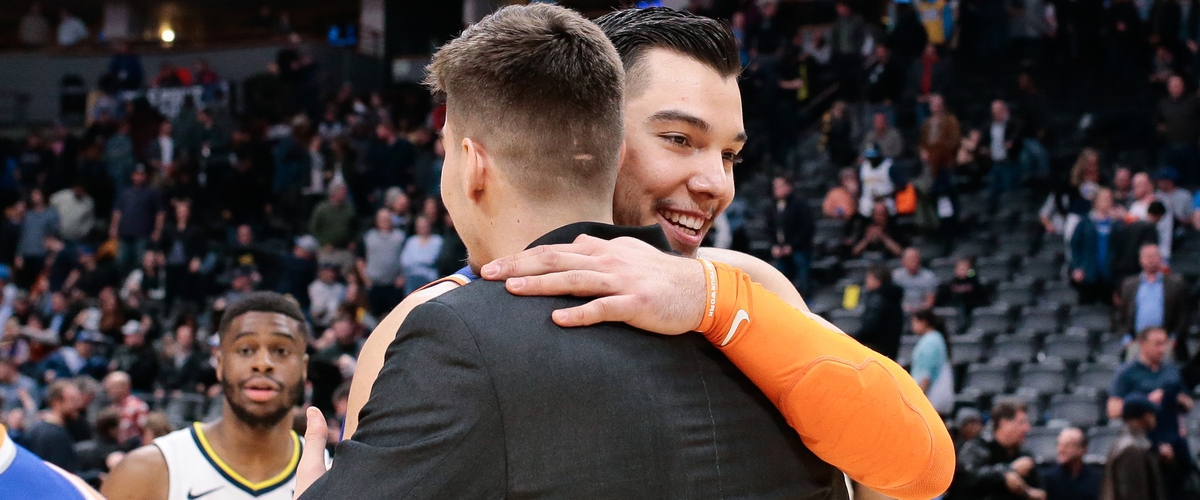 The New York Knicks fire sale has begun. I expected the organization to look to trade players away, especially the older guys after the Porzingis injury. Instead they trade Willy Hernangomez to the Charlotte Hornets for 2-2nd round picks and Johnny O'Bryant.
The New York Knicks are finalizing a deal to send center Willy Hernangomez to the Charlotte Hornets for Johnny O'Bryant and two future second-round picks, league sources told ESPN.
Reaction:
On the surface getting a couple picks is not bad as that helps the Knicks keep infusing young talent on to this roster. The issue I have is that with Porzingis out, there should be playing time for Hernangomez. Willy's biggest complaint was playing time, he wanted more of it. The other issue I have is that, what about trading Kyle O'Quinn or Enes Kanter? Both guys have opt-outs this summer and will likely do that as they both are having excellent seasons. More than likely the Knicks will not bring them back as they will be expensive or nor should bring back as they both have played over their heads.
Looking at this roster, you start the year with 5 centers or bigs. Now there is a good chance on next year's roster the only available big will be Joakim Noah. Porzingis will be out for next season, Kanter and O'Quinn gone through free-agency and now you trade Hernangomez. Just a terrible move. I don't have issues with what they got but what it means for the roster going forward.
I expect the Knicks to keep being engaged before the deadline on Thursday as they look to shed more salary and add draft picks. This team is going nowhere until Porzingis gets back, which will be likely in 2 seasons, so might as well tank and get better draft picks.
---