Washington QB Jake Browning Should Stay In School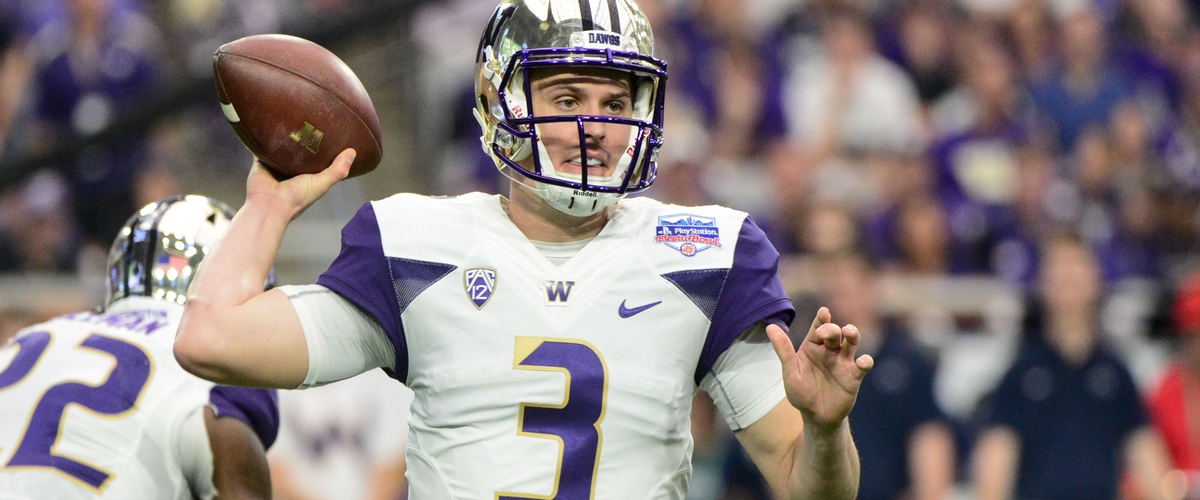 After leading Washington to the College Football Playoff last year, with 43 touchdown passes, Jake Browning's numbers fell across the board this year. The Huskies still won 10 games, but Browning had just 19 touchdown passes while averaging a little more than 209 passing yards per game. Any chance to contend for the Heisman Trophy disappeared quickly, but Browning did raise his completion percentage to 68.5 percent during his junior season and he added seven rushing touchdowns.
The 2018 NFL draft class promises to be deep, if not top-heavy, at quarterback if all the underclassmen who are expected to declare follow through and do so. There's a chance Browning will join fellow Pac-12 signal callers Sam Darnold and Josh Rosen in going pro, but it looks like that will not be the case.
According to Derek Whooley of NMD Scouting, Browning will return for his senior season at Washington
At what can be pointed to as his peak coming off a very productive sophomore season, Browning was ranked as the No. 52 overall prospect in the 2018 class by Chris Trapasso of CBS Sports back in July. And comparisons to Aaron Murray and Kirk Cousins have been offered.
Browning has a much better chance to be drafted highly in 2019, after returning to school and trying to put together a season somewhere between this year and last year. His upside is not necessarily great, but Browning can have a long NFL career as a backup/fringe starter-type.
---