Mavericks Set To Sign Jameel Warney To a 10-Day Contract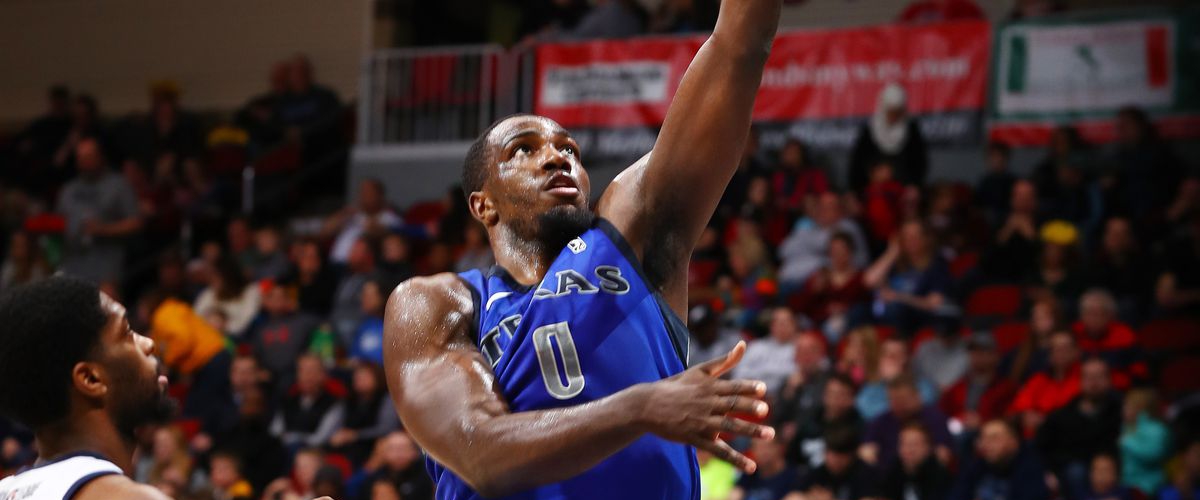 It has been a long time coming, but Texas Legend standout, Jameel Warney, is finally getting his shot in the NBA.
Jameel Warney, a 24-year-old undrafted big man out of Stony Brook, has spent two seasons with the Texas Legends. Warney originally received a camp invite with the Mavericks in 2016 but was cut before the beginning of the season.
Warney has excelled in his time in the G-League. This season specifically, he is averaging 20.3 PPG, 9.6 RPG and 2.8 APG. Apart from his G-League dominance, Warney has also spent some time with USA Basketball. The Stony Brook product was named MVP of the AmeriCup event last summer, where he led his team to gold averaging 12.8 PPG and 8.6 RPG.
Warney is only 24 years old, so he could contribute to the rebuild process going on in Dallas, should he prove himself worthy during his 10-day deal. At 6'7, 259 pounds, he is slightly undersized at power forward; but his aggression down low and on the boards more than makes up for it.
Maverick fans have seen 10-days pan out in the recent past. Last year, Yogi Ferrell took the NBA by storm and quickly signed a longer-term deal with the team. He remains a vital piece off the bench for Dallas. More recently, Kyle Collinsworth was given a three-year deal with the Mavericks after a successful 10-day stunt as well.
Dallas must wait until Scotty Hopson's current 10-day contract expires to make room Jameel Warney. However, Warney is expected to join the Mavericks for their road trip to the east against New York and Brooklyn next week.
---