Potential Maverick Trade Partners: Milwaukee Bucks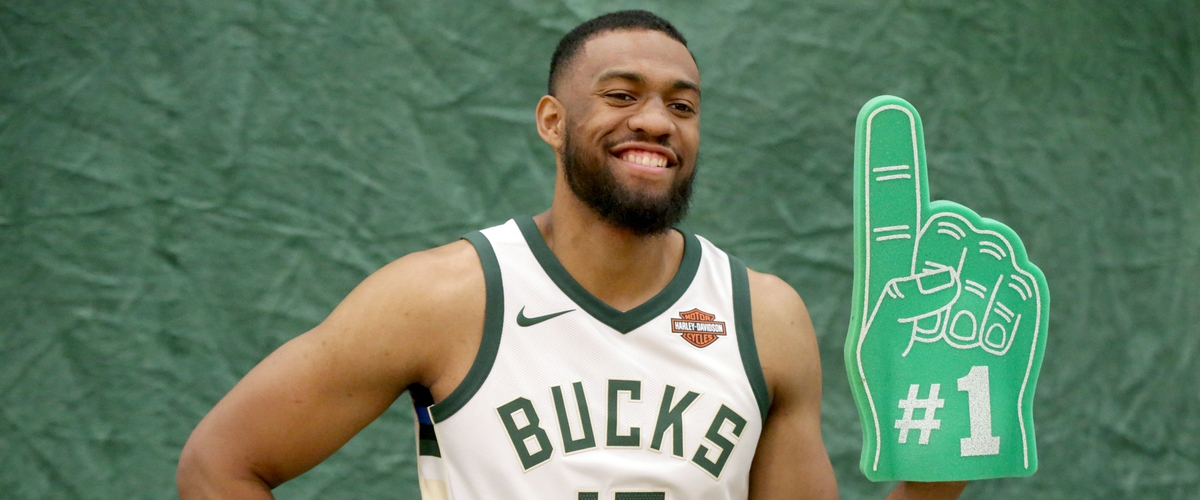 Milwaukee is not quite where people expected them to be this year. While 7th place is good enough to get into the playoffs, it puts them right in the mediocre rank of the NBA. The Bucks have just about everything: a superstar in the Greek Freak, a solid point guard running the show in Eric Bledsoe, the reigning rookie of the year, Malcolm Brogdon, and a good coach in Jason Kidd. But they are missing one component: a center.
While many speculate that the Bucks are a potential destination for DeAndre Jordan, should he be traded before February 8, a cheaper option might be sitting in Rick Carlisle's doghouse.
What kind of trade could Milwaukee and the Mavericks cook up?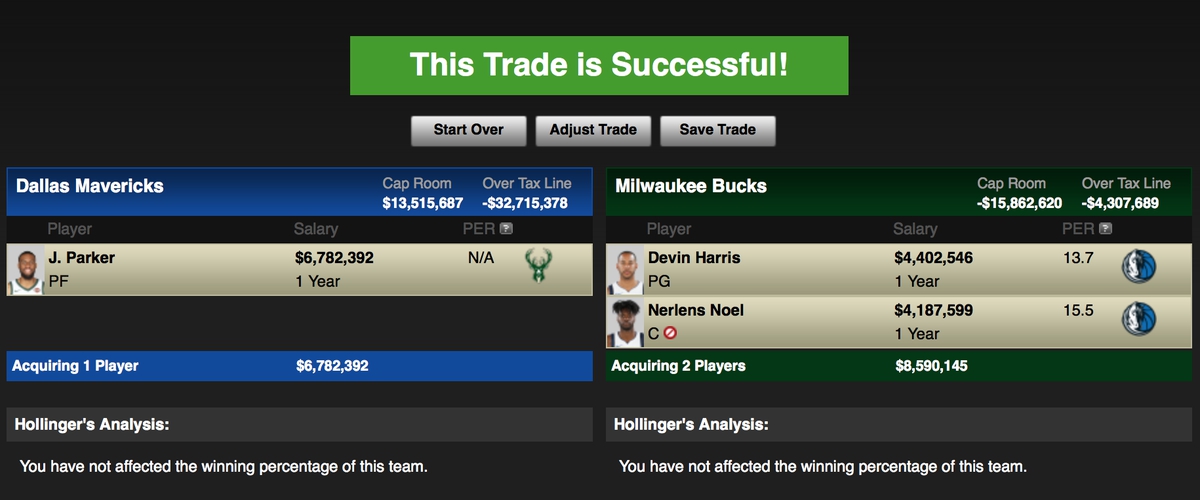 DAL: Jabari Parker & Milwaukee's 2018 2nd RD Pick
MIL: Nerlens Noel & Devin Harris
Jabari Parker has a good chance to be moved before the deadline. The Bucks dangled him in trade talks all of last year and will likely do so again leading up to February 8. While the Bucks will likely try to package him for Jordan first, this might not be a bad plan B for the Bucks. They add a 24-year-old rim protector in Noel and another lob threat to go side-by-side with Giannnis. Noel was projected to be a poor man's version of Tyson Chandler, and Chandler and Jordan play very similar styles. So maybe, just maybe, this is enticing enough for them. Not to mention, Devin Harris is no throw in. The veteran point guard has been affective all year long and could flourish in a mentor role off the bench in Milwaukee.
For the Mavs, a young power forward is something that is much needed with the exit of Dirk Nowitzki fast approaching (scary, I know). Parker was the second overall pick in 2014 but has been sidelined with knee injuries the past couple of seasons. While out right now, the former Blue Devil is expected to return before All-Star Break. When healthy, Parker has flourished. In 51 games last year, he has averaged 20.1 points, 6.1 rebounds and 2.8 assists. Parker could very well be a starter the day he gets to Dallas, if this trade were to happen. Besides Parker, another second round pick is a nice bit of compensation for what we give up here.
I like this trade for both teams, but I do see complications. I think Milwaukee has a very good shot at landing DeAndre Jordan with a package that would include Jabari Parker. Another issue I see is that, while productive, Devin Harris could very well end up becoming the fourth string point guard for Milwaukee behind Bledsoe, Dellavedova and Malcolm Brogdon. I am not sure the Mavs would do that to the veteran that has been so good to this franchise. Lastly, and perhaps the biggest issue I see is the fact that Nerlens Noel can veto any trade he wants. Would he want to go play in Milwaukee? We can't be sure.
Other pieces could replace Devin Harris that would still work financially. Josh McRoberts, JJ Barea and Salah Mejri are three other reasonable options, but I don't think they get the deal done. (I can't see Dallas giving up JJ, and I can't see the Bucks accepting a deal with the other two.)
Besides Julius Randle, Jabari Parker may be the player I would like the Mavericks to target the hardest before the deadline. It wouldn't be easy, but I don't think it's too far outside the box either.
---