Texas Tech Takes Down No.1 Louisville.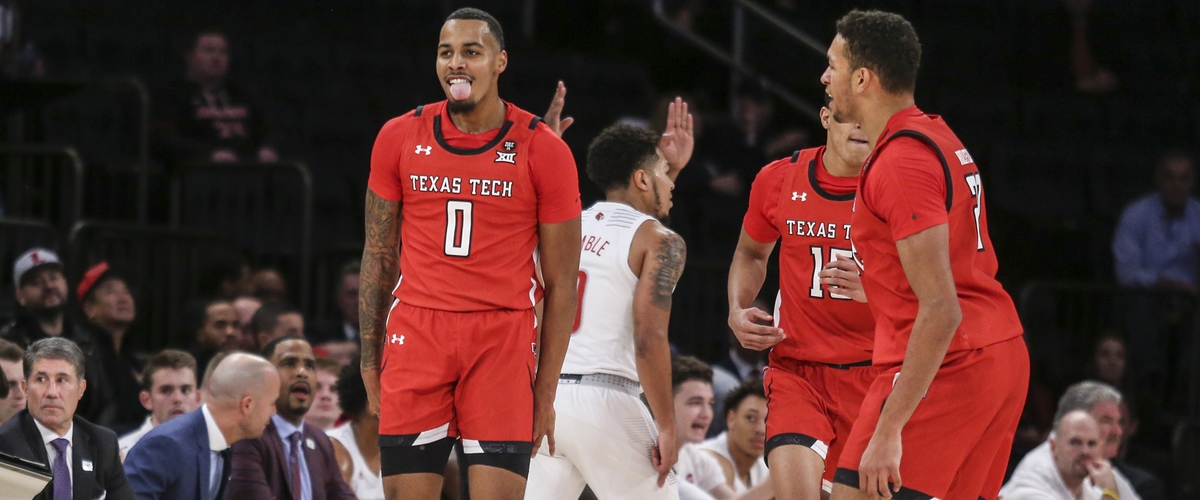 For the fifth time this season we will have a new No.1 in College Basketball. The Texas Tech Red Raiders upset the No.1 Louisville Cardinals 70-57 in Madison Square Garden.
No.1 is not the place to be this season, the season is only six weeks old for crying out loud. But it's happened again. Texas Tech head coach Chris Beard said after the game, " I am so proud of this team and we got the job done. Our bench came through in the clutch."
Here's how Texas Tech got the job done..
Davide Moretti, he had 18 points, three assists and he played 36 minutes tonight. He averages 13.5 PPG.
Terrance Shannon Jr, he stepped up in 23 minutes of playing time. He 13 points and three rebounds. He averages 11.4 PPG.
Avery Benson, he came off the bench with 10 points, four rebounds, two blocks and one steal. He only played 22 minutes.
Davide Moretti told reporters after the game that " I was happy with the performance of the team and we are back in a big way."
What went wrong for Louisville..
Well to start off with, Louisville went 20-28 from the floor in the First half and never recovered. Louisville Head Coach Chris Mack showed his dismay towards his players and the officials. Mack was assessed a technical foul for screaming at the officials and saying some things I can't repeat.
Jordan Nwora, he had 14 points, nine rebounds, three assists, and two steals in 36 minutes. Here's the problem Nwora averages 21.6 PPG.
Steven Enoch, he had 10 points and six rebounds, he only averages 10.7 PPG. He could have stepped up more in this effort tonight.
The Final Numbers.
TTU
FG 23-58 39.7%
3pt 7-27 25.7%
Ft 17-22 77.2%
LOU
FG 18-53 34.0%
3pt 3-17 17.6%
FT 18-25 72.0%
Here's my take, and it's very simple..
No.1 is not the place to be in College Basketball this season. The season is already six weeks old and we have had four No.1's go down this season. It all started with No.2 Kentucky upsetting No.1 Michigan State on Opening night. Then it was Evansville upsetting No.1 Kentucky, then it was Stephen F. Austin going on the road to Cameron Indoor to upset No.1 Duke in dramatic fashion. Now on Tuesday Night it was Texas Tech's turn to pull of the upset of the No.1 team in the Nation.
These four upsets tie a record for the most upsets of the No.1 team before the month of January.
I know we're still in December but here lately a lot of these games have had a February-March type fell to them. I don't know if it's just me but I've had that felling since the season started. This year we have a lot of heavyweights this time around. And yes we have some early season surprises. Penn State just upset No.4 Maryland.
And yes even the lower schools could even be a factor this time around. Everybody has overlooked some teams this season. Maybe now it's time we start talking about some of these teams.
Think about what Texas Tech had to go through after last season. This was a Texas Tech team that took Virginia to the limit before losing in overtime. They lost some great players, so yes Texas Tech has had to rebuild. The Rebuild in Lubbock might be over already, will see what happens when we get into conference play.
Bottom Line..