Matt Carpenter Is Staying in St Louis.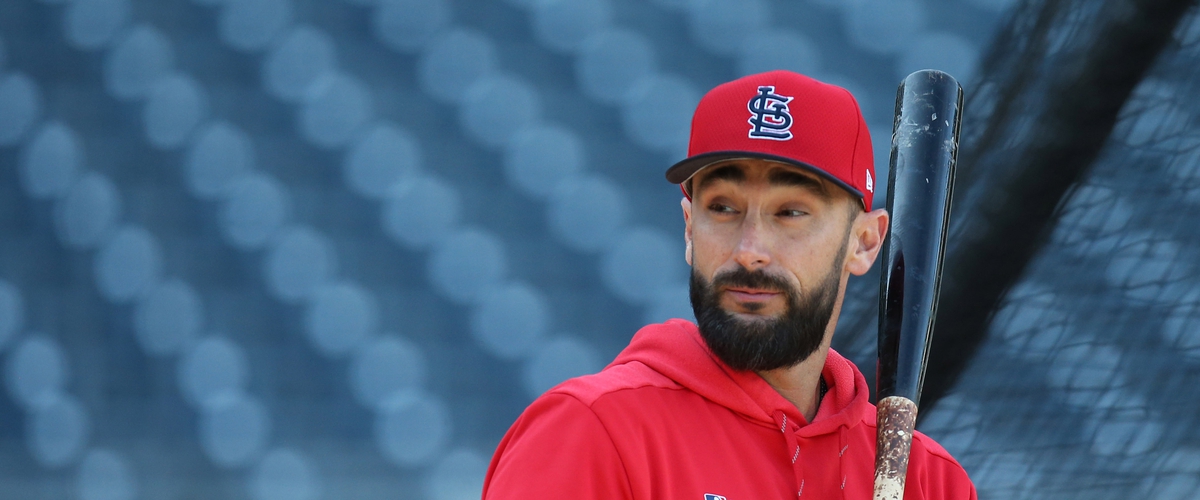 Well St Louis Cardinals Fans you got Fantastic News Besides the 7-2 Victory over the Dodgers on Wednesday.
Your Star Player Matt Carpenter has Signed a 2-year, $37 Million Extension which also includes an option for 2022.
Carpenter Said this on Wednesday. " It's Very Humbling to Play for 1 team for an Entire Career. I take It One Day at a Time and I am very Happy that I am here to stay."
John Mozeliak, St Louis Cardinals President of Baseball Operations Made this Statement. "Matt's a Team Player and He Proves it Everyday and that's why we are so excited to Sign the Extension to stay in a Cardinals Uniform for His Entire Career and Yes Matt is a Team Player"
Okay So You Are Wondering what Carpenter's Current Deal. The 33-year Old is Making $14.5 Million on a $52 Million Dollar Six Year Deal with a $18.5 Million Club option for 2022 and it also included a $2 Million Buyout.
Now the New Deal and it's a Real Deal, How About $18.5 Million on a $56 Million Dollar Salary Now That's Something to Think About and it's for both 2020 and 2021. However There's one thing for the 2022 Salary to Be Guaranteed Carpenter Would have to have 1100 Plate Appearances Combined in 2020 and '21 and 550 in 2021 alone.
But I will Say this I think Matt Carpenter is in Good Hands in St Louis. I Mean think about it His Numbers are Fantastic, 134 Career Home Runs And How About this .273/.376/.370. Need I say More.
Here's My Take, The Cardinals Are right Now in the Middle Of an Very Early Division Battle With the Milwaukee Brewers and Pittsburgh Pirates.
Personally Myself, I Look For the Pirates to Fade Away. But as Far as Milwaukee Goes That's A Whole Other Story. The Brewers are off to a Red Hot Start But the Cardinals Right Now are Proving that they could take the Hotly Contested N.L. Central.
Carpenter's 2-Year Extension is what the Cardinals Need and if you throw in the Hot Bat of Newly Acquired Paul Goldschmidt form the Arizona Diamondbacks in the Offseason the Cardinals Could be a Team to Watch Out for and they Could Now Take the Division.
I Know It's Only April But anything can Happen And it Usually Does. But St Louis Got the Best Shot Of News on Wednesday.