Managing Risk in Fantasy Football Drafts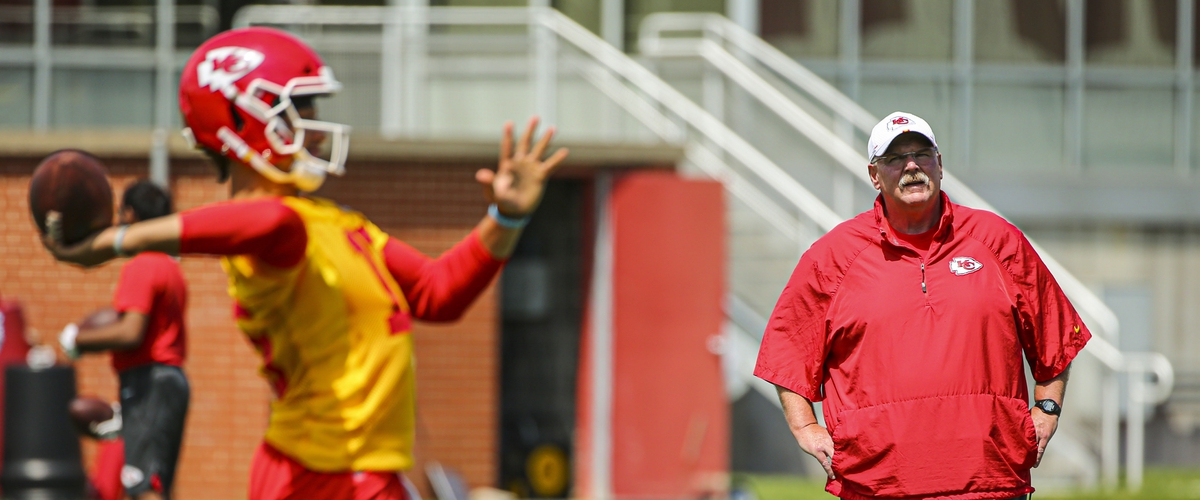 There are many ways to win a fantasy football league, but the easiest way by far is to nail your draft. Doing so gives you a leg up in the early weeks of the season when other players are scrambling to make trades or find that perfect waiver wire pickup. The right sleeper pick in the later rounds of the draft can vault you ahead of your competition, but simultaneously picking too many unknowns can tank your season before it begins. To build a championship squad, you have to take some risks when drafting. However, there is both a right and wrong way to make risky draft picks. This article will tell you what kinds of players to take in the early rounds, how to assess recently injured or suspended players, and a special note on rookies. Finally, I'll go over how to spot the difference between a sleeper and a wasted pick in the later rounds. To clarify, I will be using a lot of examples of specific players here to illustrate the points I want to make. If I label a certain player as risky, it doesn't necessarily mean they aren't good.
Who do I Take in the Early Rounds?
Fantasy drafts are all about value and scooping up the right players to fill positional needs in the right rounds. To illustrate the meaning of value, I'll use a basic economics term: opportunity cost. This basically means when you pick one thing, you are losing out on the benefit of picking a different thing. In fantasy, this means when you use a draft pick on one player you don't get the benefit of drafting any other available player. So when you are about to pick, always ask yourself not just "what am I getting with this player?" but also "what am I missing out on by taking this player?"
For example, Travis Kelce is getting picked in the second round in some fantasy leagues. I recently did a draft where he went 13th overall. Now don't get me wrong, Kelce is the best tight end in football and he's been the number one fantasy tight end three times according to ESPN. But, when you take him in the second round you are likely giving up a chance to take a really solid RB2 or WR1. Players like James Conner, Mike Evans, Keenan Allen, and Nick Chubb will all be available in the early second round of most drafts. All of those players could be a low end WR1 or RB1, but instead this person went with a Tight End. That brings us to our first major key of fantasy risk: I don't believe in taking TEs or QBs in the first four rounds of any fantasy draft.
In all likelihood, our friend who took Travis Kelce will once again have the best tight end in fantasy. Kudos to him. However, what happens if Kelce gets hurt or just has a down year? Then he's stuck with an average tight end and a very lackluster corps of receivers and backs. Basically, Kelce HAS to be the number one TE again and put up some monumental numbers or this pick is not worth it.
What I recommend doing is filling up your two RB spots first, then your WR and flex spots, and only then would I consider taking a tight end or a quarterback. There are just so many great value picks at TE and QB in the later rounds. For example, Eric Ebron of the Indianapolis Colts was ranked 4th among all TEs last year. He had 13 touchdowns, 750 yards, and 66 receptions according to ESPN. And in that same fantasy draft where someone picked Travis Kelce 13th overall, Ebron went with pick 99. Think of all the other great skill position players you could nab between rounds 2 and 9. This is why you shouldn't prioritize TEs, even the best ones, over RBs and WRs.
Before we move on, a note on quarterbacks. Everyone loves Pat Mahomes, myself included. Many people probably won their leagues last year by picking him in the 12th round. However, he is simply not worth a third round pick and no other QB is either. Again, it boils down to opportunity cost and sacrificing the ability to get a really solid RB2 or WR2. There are not many elite options at these positions but there are great value picks in the later rounds at QB. Players like Carson Wentz, Drew Brees, and Phillip Rivers are often available in the 10th round or later. Mahomes will probably have a better season than all of these guys, but will he really throw for 5,000 yards and 50 touchdowns in consecutive years? For reference, that's only been done three times in NFL history. He might be able to throw balls out of orbit, but he could also throw off the whole structure of your team if you pick him too high.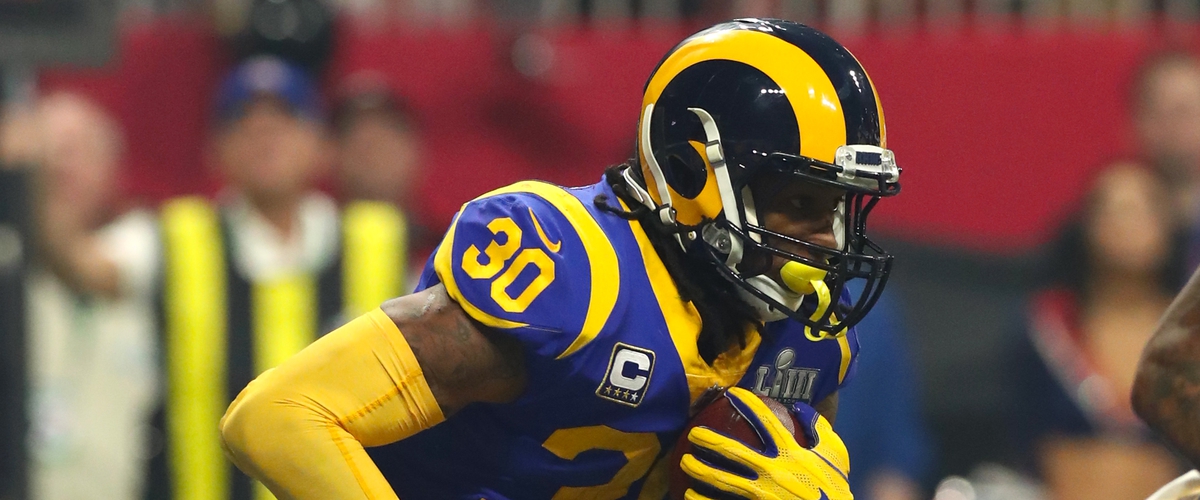 Assessing injured or Suspended Players
Some players have all the talent in the world but can't seem to catch a break on the injury front. Others squander away regular season games by making poor decisions off the field. These players can have a big impact on your fantasy team, but if you take one too high it could also derail your season. My second major key of fantasy risk management is don't take a frequently injured/suspended player over a slightly worse healthy player. You must prioritize players who are more likely to be on the field over players who may miss significant time. Any week where someone doesn't play is a guaranteed 0. It's one thing to pick a frequently injured player to fill up a bench spot, but a projected starter should not be made of glass.
Let's use a few examples to illustrate this point. Kareem Hunt was outstanding as a rookie and on talent alone should be a first round pick. However, he is serving an eight game suspension for kicking a woman during an off-field altercation. Putting the ethics of this situation aside, I still wouldn't draft hunt anywhere in the draft. He is guaranteed to sit on the bench for eight weeks and contribute nothing, and even when he gets back he'll have to split carries with Nick Chubb. With your 12th or 13th round pick you'd be better off grabbing a guy like James Washington or Darrell Henderson who might end up contributing to your team or at least serving as good depth during a rough bye-week.
To use a similar case of a player with injury concerns let's look at Todd Gurley. As someone who had Gurley last year I can say that it was great while it lasted. However, I firmly believe Gurley's time as the top fantasy RB is over. His knee is like a ticking time bomb waiting to explode, and even if he doesn't miss entire games he will surely get less touches than he did last year. I would not want to wager my fantasy season on him by betting my late first or early second round pick. I would rather take a RB like Chrisitan McCaffrey or David Johnson who may not be as talented but seem to have no injury concerns heading into the year. Even James Conner is a safer bet than Gurley. Of all the things I wrote in this article, don't draft Gurley might be the most likely to blow up in my face. But I am still confident that his injury risk outweighs the reward of his talent.
The New Kids on the Block
Every year people get excited about the new crop of rookies in fantasy football, and sometimes this excitement is warranted. For example, Zeke Elliott and Saquon Barkley were absolutely worth high first round picks in their rookie years. However, this is not the year to get excited about rookies in fantasy. The only one who might be worthy of a pick in the first four rounds is Josh Jacobs, Oakland Raiders RB. No other rookie should go before round ten. I like Kyler Murray as a sleeper QB, but there are other late round value guys like Jared Goff who will probably put up better numbers. Marquise Brown is a really talented receiver, but he has Lamar Jackson throwing the ball to him. N'Keal Harry is also highly touted as the only first-round receiver the patriots have taken in decades, but the Pats split up touches so much that his individual stats likely won't be great. Are TEs T.J. Hockenson orNoah Fant worth drafting late? Sure, but you could probably get a better return on investment with a guy like Chris Herndon. Basically, always remember that just because someone is younger and more exciting it doesn't always mean they'll have a better season than an older, reliable veteran.
Sleepers vs. Scrubs
One of the most sought after things in fantasy is the mythical "sleeper". If I had a dollar for every uncle at a cookout who thought he just nailed the perfect sleeper pick I'd be richer than Zuckerberg. Basically, there are three differences between an actual sleeper with potential to break out and guys who are just getting passed over for all the right reasons (AKA Scrubs).
1. Sleepers have the potential to exceed preseason expectations, and scrubs do not. For example, someone like D'Onta Foreman on the Texans is not expected to have a huge role in 2019 but if Lamar Miller gets hurt or underperforms he might exceed everyone's expectations. Therefore, he would qualify as a sleeper. Someone like Adrian Peterson, on the other hand, cannot possibly exceed expectations of 1,000 yards and 10+ TDs this year now that he will be splitting carries with Derrius Guice. And although it feels sacrilegious to say this, that qualified Adrian Peterson as a scrub by definition.
2. Sleepers have to be in situations that may allow them to get significant playing time, while scrubs are reliant on things like injuries or under-performing starters to see the field. Take, for example, Nyheim Hines on the Indianapolis Colts. Marlon Mack will be their feature back going into the year, but Hines will likely get a good amount of carries in sub packages and is a passing threat on third downs. His potential to see significant carries makes him worth the risk in late rounds. On the other hand, Someone like Michael Gallup is the fourth or fifth likeliest person to get targeted in the Cowboys offense behind Zeke, Amari Cooper, Jason Witten, and possibly Allen Hurns and Tavon Austin. His relative lack of targets makes him not worth using a draft pick on even though some have him pegged as a sleeper.
3. Sleepers have some special trait that sets them apart and scrubs don't. When trying to find sleepers, always look for players who will fill a specific role on their team. For example, Damien Harris on the Patriots probably won't get a lot of carries but may end up leading the team in touchdown runs because he figures to be their goal line back. This qualifies him as a sleeper worthy of a late round pick in my book. However, guys that are just average across the board such as Frank Gore, Austin Hooper, or Jamison Crowder are not really worth drafting because they're just kind of "meh."
And that concludes this long and hopefully helpful guide to risk management in fantasy football. Thank you for checking out this guide, and kudos to you if you read the whole thing. Make sure to check out my other article on positional rankings if you haven't already and stay tuned throughout the NFL season for more news and fantasy tips.
By Jared Robert