DETROIT STREAKING AGAIN?
Last season was disastrous for the Detroit Red Wings. The record-breaking streak of 25 postseason appearances in a row (1990-91 to 2015-16) came to an end. Without Pavel Datsyuk the Red Wings took a step back and finished with 79 points and a 7th place in the Atlantic Division. The postseason was never in their sights, mainly because of (arguably) terrible team management and underperforming players (e.g. Dylan Larkin).
For the 2017-18 season hopes were not high. The off season was quite calm, resulting in little roster turnover and a dire cap situation. Up to this date, fan favorite Andreas Athanasiou (AA) has not signed yet, but fans can be excited with the signings of possession anchor Trevor Daley, injury-prone forward David Booth and defensive liability Luke Witkowski. No, the 2017-18 season should be dark and full of terrors for the Red Wings.
But will it be?
Five games into the season and we see Detroit on top of the Atlantic Division, with 8 points.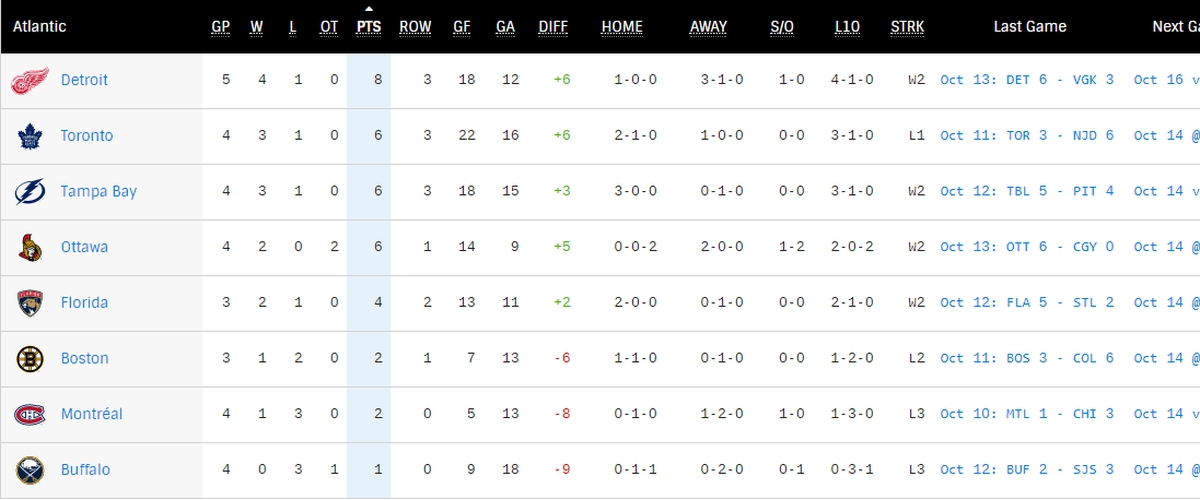 It is not only about the points because play has been pretty good. Goalie Howard is back to his normal self, if not better. Howard started the season with 3 W's in 3 games, sporting a .955 save percentage and 1.62 GAA. The team clicks: Zetterberg is on fire, Larkin shows no signs of his sophomore slump anymore and Mantha is a beast. The bottom 6, which now includes Nielsen, Frk and Helm among others, is also playing solid hockey. However, the story so far is Mike Green, who has 8 assists in 5 games. Green had a pedestrian season last year but is off to a hot start.
Last nights third period comeback win over Vegas also showed that the team is resilient. Even though question marks remain, especially surrounding the defense, Detroit has a good chance to make the playoffs. This not in the slightest because of the quality of the Atlantic Division opponents.
This team, this year, it can be the beginning of another 25-year streak!
---