NFL Week 8 Picks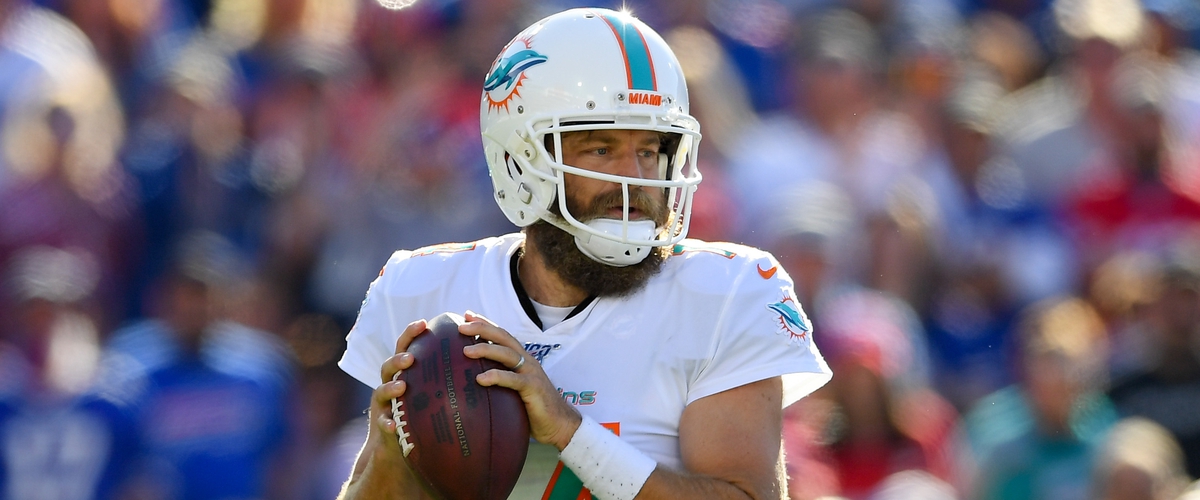 I'm still sick, so I'm going to keep this shorter than normal. As always, winners are in bold and capitalized:

Washington at VIKINGS (-16):
Since Washington is pretty awful (1-6) Kirk Cousins should light them up. Also, he's going to be extra motivated to put on a show against the franchise that didn't believe in him. So yeah, expect a big day from Captain Kirk.

SEAHAWKS at Falcons:
It's Wednesday and I still don't see an odds posted for this game, but I can imagine it's in the -14.5 range. The Seahawks didn't get dominated last week, they just had a couple turnovers at bad moments that changed the game against Baltimore. Atlanta is trash. This seems obvious.

EAGLES at Bills (-1.5):
The Eagles have an awful secondary, but so does Miami, and Josh Allen couldn't take advantage of that. We're going to learn a lot about one of these teams on Sunday, and I think we're going to leave this game going, "yeah, that's the Bills for ya."

CHARGERS at Bears (-4):
This is more of me hating on Trubisky than really trusting the Chargers. It should be a close, hard-fought game, because whoever loses this probably digs their postseason grave.
Giants at LIONS (-7):
The Lions had a rough three weeks against Minnesota, Green Bay, and KC, but the Giants should be the perfect cure for the 3 game slide. Losing Kerryon Johnson hurts, but it's not like Matt Stafford has never been asked to throw 100 passes in a game before. Detroit rolls.
BUCCANEERS at Titans (-2.5):
JAMEIS VS MARIOTA...wait, nope. This is a great offense vs. defense matchup as the Bucs have the potential to put up points and the Titans are more defense-oriented. Like every Bucs game, it comes down to how many picks Jameis throws. I'm flipping a coin and saying he won't sink the ship this week.
Broncos at COLTS (-5.5):
I'm surprised that it's only a 5 point spread, but whatever. The Colts are good, the Broncos aren't. And Denver just traded Emmanuel Sanders to boot. Will Denver even score double digits?
Bengals at RAMS (-13):
I can't imagine Cincy putting up too much of a fight against the Rams, but I said the exact same thing a few weeks ago about the Buccaneers. The Rams will win by a lot and use this to propel momentum for the home stretch.
Cardinals at SAINTS (-9.5):
I'm tempted to take the Cardinals as one of those "wait, what?!?!?" games that seem to happen every season. But New Orleans is just too freaking good.
Jets at JAGUARS (-6):
Adam Gase's team put up 0 points last week and during his time in Miami, he couldn't beat the Jags to save his life. Minshew Mania continues.
Browns at PATRIOTS (-13):
I want to take the Browns, but I just can't. Mayfield looks awful this year, the offense is just blah. Chubb is a beast, but that's about it. The Patriots will put pressure on him often and earlier and we'll see just how ugly this Browns team can be.
PANTHERS at 49ers (-5.5):
I love what the Niners are doing, but the Panthers have been playing really well and had two weeks to prepare for the Niners. I think this is the week they slip up. Run CMC will continue his march to the MVP.
Raiders at TEXANS (-6.5):
The Raiders are a roller coaster, which means they can go to Houston and win, but I don't think they will. The Texans have too many weapons (especially at WR) for a depleted Raiders secondary to deal with.
PACKERS (-4) at Chiefs:
Even if Mahomes was healthy, I still would have chosen the Packers. They have a far superior defense than KC while a slightly less explosive offense. On top of that, the Chiefs lost back-to-back home games to the Colts and Texans, so home-field advantage seems moot to mention.
DOLPHINS at Steelers (-14.5):
First things first, I don't understand how there is such a huuuuge spread for this game. Yeah Miami is 0-6, but the Steelers are 2-4, so it isn't like they're setting the world on fire either. Look, I'm pretty unapologetic about the fact that I'm a Dolphins fan who doesn't pick against his team no matter who they're playing, but at the same time, I think they have a legitimate chance of winning. Who is better between the Bills and Steelers? We'd guess Bills, yeah? Well Miami led that game until the 4th last week. They're going to get a win sooner or later, maybe it'll be this week?