NFL Picks Week 7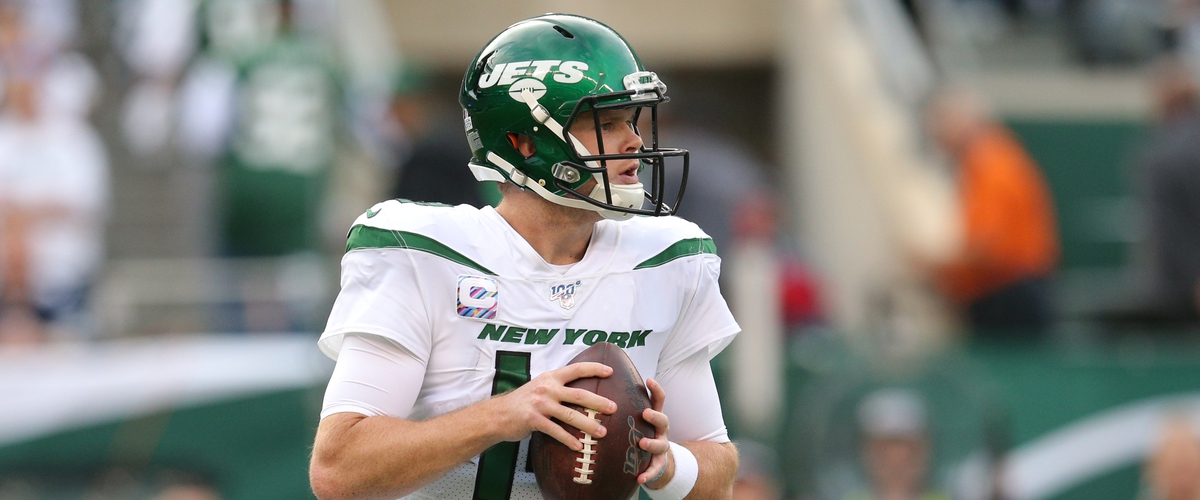 Last week I went 8-6 so you can believe my picks with a little over 50% confidence. Improvement! Once again, winners are in bold and capitalized.
CHIEFS (-3) at Broncos:
I know I usually go with the home team on Thursday Night games, especially in a rivalry match, but the Chiefs are just better than the Broncos. There's been a lot of noise over KC's 2 game slide, but those two losses came against the Colts and Texans, neither of whom are to be embarrassed about. They'll bounce back against the Broncos mostly because I don't think there is any way Joe Flacco can score enough points to keep pace with Mahomes.
RAMS (-3) at Falcons:
The Rams are at a critical point in their season after dropping a few games, especially with the Niners and Seahawks doing so well. A win over the Falcons is a must, and they'll show up to play. The Falcons, meanwhile, will show up to collect a paycheck.
DOLPHINS at Bills (-17):
Look, I'm not picking against my team. Get over it.
JAGUARS (-3) at Bengals:
The Jaguars are the better team on both sides of the ball. However, Minshew has a real problem with fumbles. It's correctable, but there will be an opportunity for Cincy to steal one here.
Vikings (-1) at LIONS:
This game can go either way, and I wouldn't fault you for picking the Vikings. My gut is saying Lions, just because I think after nearly beating Rodgers and Mahomes that Kirk Cousins won't scare them any. Detroit needs to find a way to punch the ball into the end zone, though.
RAIDERS at Packers (-5.5):
I'm going out on a limb here and saying the Raiders are going to win. They have a strong run game in Josh Jacobs going against a suspect Packers run defense. Also, to be honest, the Pack hasn't impressed me this season. Sure, they're 5-1, but it hasn't been a pretty 5-1. I think the Raiders are back, and what better way to establish that then a win over the Packers?
Texans at COLTS (-1):
This is another toss-up. Both beat the Chiefs, but the Colts had a bye week last week to prepare for the Texans. I'm just giving the slight edge to the Colts because they're at home and the Texans have been bad historically in Indianapolis.
CARDINALS at Giants (-3):
I have a sneaking suspicion this will be a high scoring game. Like 44-40 or something. It also could be a sneak peak at a new NFC rivalry, if both teams develop in the near future. There really is no basis for me picking the Cardinals here, aside from Murray has been putting up ridiculous numbers lately. Also the Giants are still missing a bunch of pieces offensively.
49ERS (-10) at Washington:
Washington shouldn't have beaten Miami last week, but some ill-timed turnovers and a dropped 2 pt conversion sealed Miami's fate. The Niners are one of (if not the) best teams in the NFL. This should be a slaughter.
CHARGERS at TITANS (-2):
Both teams have looked pretty bad in recent weeks, but the Titans are losing to good teams whereas the Chargers loss, at home, to the Steelers looked awful. Pivotal game for both sides, but I give the edge to the Titans because Tannehill is starting. It'll take a week's worth of tape for teams to figure out how the Titans are scheming with him before someone makes a defensive adjustment. Also, the Chargers are perennially bad when it comes to Eastern time zone trips.
SAINTS at Chicago (-3.5):
The Bears are the favorites, which makes sense since they're the home team, but I haven't seen the Bears put together a solid offensive outing this season yet. Until that happens, how could I possibly pick them? This smells of a kicker battle, and Chicago kinda loses those all the time.
Ravens at SEAHAWKS (-3.5):
The Seahawks are a different bird at home while the Ravens haven't looked overly impressive in recent weeks. A Baltimore victory wouldn't surprise me, but it's tough to bet against Russell Wilson right now. Dude is one of the front runners for MVP right now. Also, you know Pete Carroll is going to emphasize containing Lamar Jackson and making him beat them with his arm. Which he won't.
EAGLES at Cowboys (-3):
Here's the thing, both of these teams are a mess right now. I think the Cowboys have the better roster, but I think the Eagles are better coached. Did you see that Cowboys/Jets game? The offense was running high school plays and Jason Garrett couldn't get a high-five to save his life. At least Doug Pederson hasn't lost his locker room yet.
Patriots (-9) at JETS:
You know it's sad when the Jets are probably the toughest team the Patriots have faced 7 weeks into the season. Well, the Bills are tough defensively, but their offense is garbage. Look, I hate Adam Gase, but he usually has his best moments against the Patriots. Gregg Williams' defense is also going to murder Brady on Monday Night. My prediction? The Jets win this game, get people saying, "oh hey look at the Jets" and then they'll bottom out. Ya know, like every Gase team in Miami.