NFL Playoff Projections: Early Edition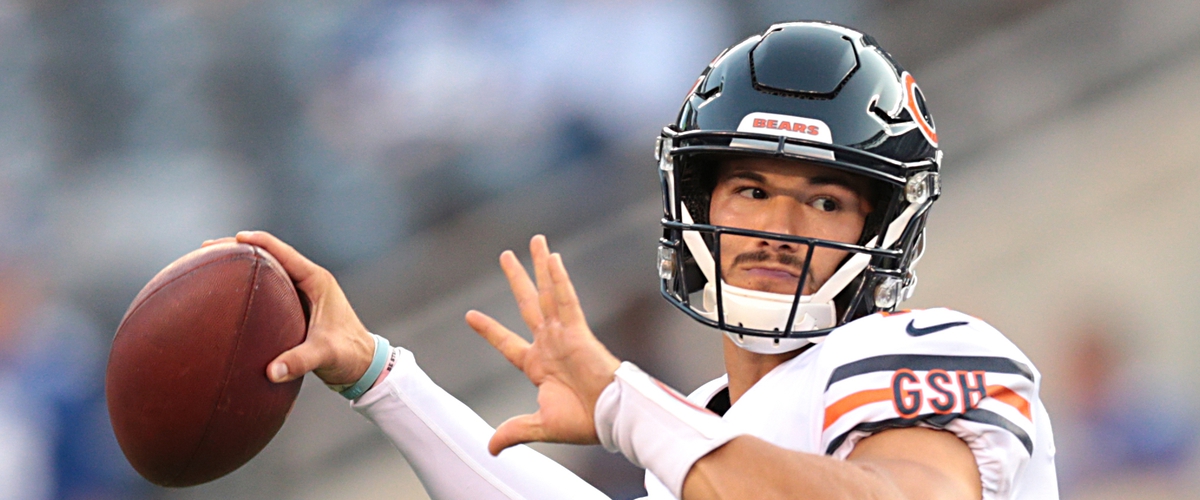 Okay, so the popular thing to do right now is to predict who is going to make the playoffs. And while other places like ESPN or NFL.com have actual computers that run data and whatnot, I have no such thing. Instead I have gut feeling. Because what could be more accurate?
AFC East: New England Patriots
I don't feel like I need to explain this, but I'm going to anyway. The Patriots play in the easiest division (and have for a long time). They have one of the best QBs of all-time, with one of the best coaches of all-time, with a pretty solid defense and special teams. That's more than what most teams can say, especially in the AFC East. I'd even bet that if Tom Brady went down in Week 1 (like in 2008) they would still win the division, that's how bad the AFC East is.
AFC South: Tennessee Titans
A few weeks ago, I would have went with the Colts. That isn't anything against Jacoby Brisset, I actually am very curious to see how well he does, but we all can agree he isn't Andrew Luck. Like most years, this division is a crapshoot. Choose a team and I won't argue against you. So why did I choose the Titans? I think the Colts take a step back, I don't think Foles works out in Jacksonville, and the Texans may be better on offense but took a hit with Clowney leaving on defense. Meanwhile Tennessee is much the same team as they were last year, with Vrabel being more experienced as a head coach, and they were 9-7 last year. Why couldn't they sneak in another win?
AFC North: Pittsburgh Steelers
This is another one of those "who knows" divisions. The Browns are the hot take right now, but I'm not sold on them. On paper, sure, they look amazing. But how well will Kitchens manage all those personalities? I'm not sold on Lamar Jackson in Baltimore, I think the Chargers exposed his shortcomings in the playoffs last year. Obviously Cincy won't be good. That leaves the Steelers, who have had a pretty quiet offseason since Bell and Brown left. I feel like a drama-less season in Pittsburgh leads them back to the top of the AFC North.
AFC West: Kansas City Chiefs
People, the Chiefs were an offsides penalty away from the Super Bowl last year. The Chargers look pretty good too, but how can you bet against Pat Mahomes, Tyreek Hill, and Travis Kelce?
AFC Wildcard 1: LA Chargers
I feel like the Chargers are one of the best teams in the conference, but happen to play in the same division as the Chiefs. If they win the West, then slide the Chiefs in this slot.
AFC Wildcard 2: Houston Texans
I know a lot of people would say the Browns. But I'm not a lot of people. Cleveland has to prove they can all play nicely together before I'll change my mind on them. Meanwhile Houston will be the AFC South's version of the LA Chargers and miss out of the division in Week 17.
NFC East: Dallas Cowboys
Let me say one thing: I don't think the Cowboys are the best team in the NFC East. I think the Eagles are. HOWEVER, Philly has been ravaged with injuries over the last few years, including twice to Carson Wentz, only this year there is no Nick Foles to save the day for the Eagles. Even before getting IRd last year, Wentz was having a so-so season. I think Dallas sneaks in by virtue of being consistently above-average.
NFC South: New Orleans Saints
The Panthers are a mess. The Bucs are a mess. The Falcons could be a spoiler here, but the Saints are just too good across the board. As long as Brees stays healthy, it's tough to rationalize picking anyone else.
NFC North: Green Bay Packers
Another toss-up division. Aside from Detroit, you could make arguments for the Vikes, Pack, or Bears. I'm choosing Packers simply because of Aaron Rodgers, but I completely accept that you may believe otherwise.
NFC West: Seattle Seahawks
I know, it's a bit of a shocker here, but hear me out. I don't like what I have seen from the Rams lately. Their defense is incredibly leaky, and it seems teams are figuring out Sean McVay's offense. I don't have much faith in Jared Goff, and if Gurley isn't on the field and 100%, they seem to struggle. Meanwhile Seattle has bolstered its defense in a big way by adding Clowney from Houston and looks primed to make a run once again. I could be wrong, but I feel like the winds in the NFC West are changing once again.
NFC Wildcard 1: LA Rams
Just because I don't like what I see from the Rams, that doesn't mean I'm skipping them for the playoffs. I feel like they'll miss out on the division in Week 16 or 17, but go into the playoffs hungry.
NFC Wildcard 2: Chicago Bears
There's a few reasons why I didn't pick Da Bears to win Da Division. First of all, they have no kicker. And while this may not seem like a big deal, remember they lost games last year because of a lack of consistent kicking. They're not a high-octane offense, so needing a reliable kicker is a must and they don't have one. The second reason is Vic Fangio is gone, and although the defense is still loaded, its missing its mastermind a la 1986. But, this team is still good enough to make the playoffs. And if they happen to win Da North, I expect the runners up to be in this position.