So, Your Team is 0-3...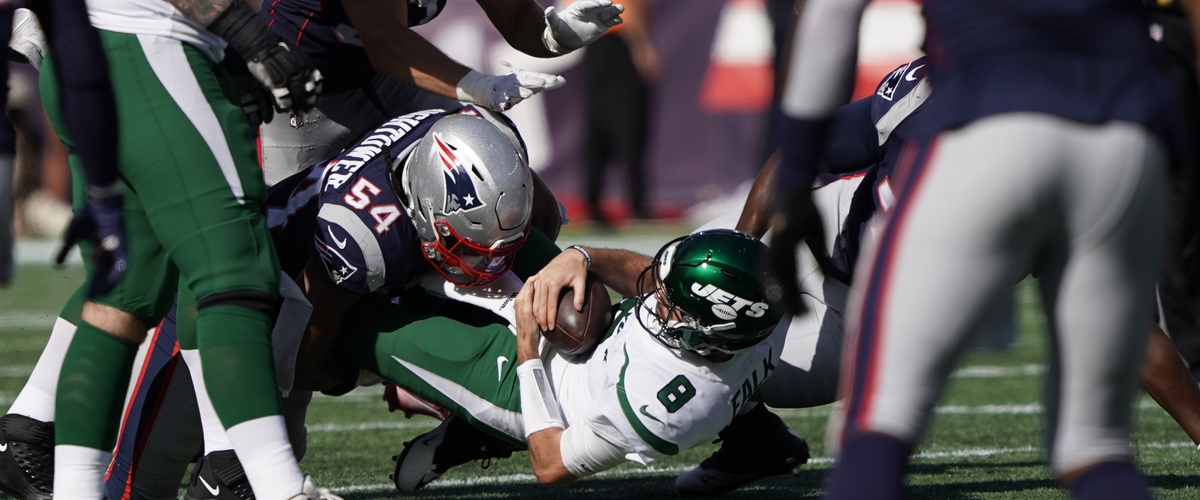 As one of the millions of people who support a 0-3 team, I know what you're going through, especially if you live in an area that supports a divisional rival. It sucks. But should you be worried? After all, if your team starts 0-3 and wins the rest of their games, they'll be 13-3. But, I mean, let's be real, that ain't going to happen. So with that in mind, how should you be feeling about your team being 0-3? Should you be panicking or not?
Miami Dolphins: Don't Panic
I'll start with my favorite team. I don't think, as Dolphins fans, we should be panicking over the state of the franchise. If anything we should be excited. Why? Because for the first time in the post-Marino era the Dolphins actually have a plan. Oh sure they look awful this year, no doubt, and the season isn't going to be easy on the eyes. But we knew this coming into this year. Miami is looking towards the next few years, where they have a total of 5 first round picks (as of now). So for right now, there is no need to panic, but to embrace a season where we aren't fooled into believing we're playoff bound only to bottom out at 7-9.
New York Jets: Time to Panic
I've written about this a few times, and I'll say it again. Adam Gase will destroy this franchise. Now, you may read that and laugh. I can hear you know. "Destroy what? They're the Jets!" You think you're right, but my god you have no idea how bad it's going to be. In a few seasons (if he makes it that long) you'll be missing the Rex Ryan days where they were at least sort of competitive.
Cincinnati Bengals: Don't Panic
This is the first season in forever that Marvin Lewis isn't the head man in Cincinnati, which means virtually everything currently there is in his image, especially the roster. Sometimes that isn't a bad thing and a new coach can change things in a hurry, but Ol' Marv didn't leave too much in the cupboard for Zac Taylor. It might take a few years for him to get his people in to run his schemes, but for now? No need to panic, just relish the role of spoiler.
Pittsburgh Steelers: Time to Panic
Buckle Up Steel City, it's about to get real crappy for you. Bell is gone. AB is gone. Big Ben is injured (and very well could be gone next season anyway). The defense has been okay, but not dominant in a long time. Not to mention, with every passing year there seems to be another AFC team that passes you for relevance. I mean, for god's sake, the Browns are a more relevant team this year. The Browns! As for this season, there really isn't any need to panic, y'all ain't making the playoffs. But for 2020 and beyond? That's a Texas-sized 10-40.
Denver Broncos: Don't Panic
You have a first year head coach with a QB that's new to the team, so I wouldn't say panic just yet. Also, you've lost three games by a combined 21 points, two of which are NFC Contenders. The Broncos are better than 0-3, and as the season progresses, that should become more apparent. Of all the 0-3 teams, Denver has the best chance of making the playoffs, but it will be difficult, especially in a division with Kansas City and the Chargers.
Washington: Time to Panic
Look, this team isn't going anywhere, and hasn't since the day RGIII went down. Gruden needs to go, and much like the Dolphins, this team needs a complete overhaul. Like, to the core, including ownership (which won't happen, but it's true).
Bonus: Arizona Cardinals: Don't Panic
While not 0-3, they're close enough at 0-2-1. If Kingsbury's offense had come out and put up goose eggs every week, then I'd say panic. Or if Kyler Murray played like Matt Leinart or John Skelton then sure, panic away. But neither have happened, and so far the Cards have played hard for their new coach, which is always a good sign. They probably won't compete for the playoffs this year, especially being in the NFC West, but as long as the team doesn't regress or give up I'd say there is no need to panic this season.