Week 1 NFL Picks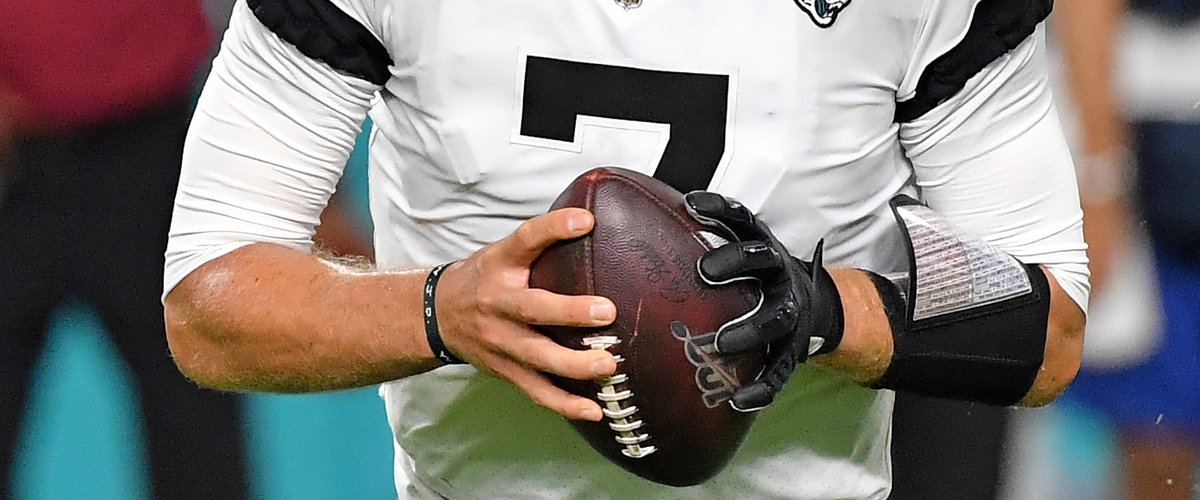 Here we are, a day away from the return of the NFL's regular season. And once again, here are some picks. Winners are capitalized and in bold. Enjoy (or don't, if I choose against your team)!
Packers at BEARS (-3):
Chicago didn't have much turnover between last year's playoff team and the beginning of this season. Vic Fangio is gone, but the defense still has its teeth. The Pack, meanwhile, have a new coach for the first time this decade and Aaron Rodgers didn't play a single down in the preseason. Also this game is at Soldier Field. Go with the home team in a close one.
Titans at BROWNS (-5.5):
While I'm not sold on the Browns for the length of the season, for week 1 I'll give them a nudge. They'll come out flying in the home opener with all the new talent.
Ravens (-6) at DOLPHINS:
Fitzmagic will show up and Miami will beat the Ravens in Week 1, because that's a thing that happens in the first month of the season. If this was October, that would be a different story.
Falcons at VIKINGS (-4):
I consider this a tossup, but I think in Year 2 Kirk Cousins will be more comfortable with the team than he was last year. Plus, the Falcons have just been so-so on the road in the Dan Quinn era (16-14).
BILLS at Jets (-3):
Probably an unpopular pick, but I have no faith in Adam Gase as a head coach in the NFL. I watched for years with Miami as Gase called the most baffling calls at the most crucial moments in games. Maybe he'll work well with Darnold, but to be fair, Gase hasn't done much with someone outside of Peyton Manning. And, you know, that was PEYTON FREAKING MANNING, so how much was that really Adam Gase?
Washington at EAGLES (-10):
The Skins will give Miami a run for their money for the #1 pick in the 2020 draft, and the Eagles have their sights on the Super Bowl again. Will be a warmup game for the Birds.
RAMS (-2) at Panthers:
The Panthers have been in a tailspin since starting last year 6-2, and Cam Newton is still banged up. The Rams are just the better team from top to bottom, and the West Coast travel doesn't really affect anything in the first week of the season. Week 10? Sure. Week 1? Nah.
Chiefs (-3) at JAGUARS:
The Chiefs are the safe pick here, but I'm going with the Jags. I feel like Jacksonville's defense will be reinvigorated now that they have a QB that won't undo great defense, so they'll actually try this year. At least for a little while.
Colts at CHARGERS (-6.5):
I would have chosen the Chargers even with Andrew Luck playing, but I feel more secured with this pick now obviously. Vegas agrees.
Bengals at SEAHAWKS (-9.5):
This is kind of a weird matchup to start the season, right? I can't imagine the new Bengals will put up much of a fight against the Seahawks in Seattle. Cincy is a rebuilding team (finally) and the Seahawks are primed to make a run at the Super Bowl again.
Giants at COWBOYS (-7):
Dallas is the superior team in every facet, and the game is in Jerry World. They should win this game comfortably. Should.
LIONS (-2) at Cardinals:
Everybody is all aboard the Kyler Murray/Kliff Kingsbury train but me it seems. They have to prove they can, week in and week out, perform at a high level before I trust what they're doing in the desert. Also, Zona kind of doesn't have a defense anymore.
49ers at BUCCANEERS (Pick 'Em):
I know Jimmy G is back, but dude hasn't played in a looooooooong time and is on the road. Also, I'm a big fan of Bruce Arians' work, and feel like if anyone can save Jameis Winston, it's him.
Steelers at PATRIOTS (-5.5):
This one seems kind of cut and dry to me. If it's at Heinz, I'd take Pittsburgh. But opening day, in New England, first game since their 1000th Super Bowl, it would take a heroic effort for the Steelers to snag one from the Pats.
Texans at SAINTS (-7):
It's tough for me to envision a scenario where Tunsil and Stills are 100% prepared for this Monday Night game, not to mention in the rocking environment that is the Superdome. Also Saints fans still feel robbed by the NFL for last year's playoff debacle, so there is some extra fuel for the fire. The Texans are good enough to win, but I just don't like their chances (and neither does Vegas).
BRONCOS (-1) at Raiders:
This is kind of a toss-up to me, but I think I like Denver just by a smidge over the Raiders. The Denver D is still legitimate, and Vic Fangio will have cooked up a gameplan for Antonio Brown and Derek Carr. On top of that, the Raiders have no pass rush, which will be their undoing.