Week 2 NFL Picks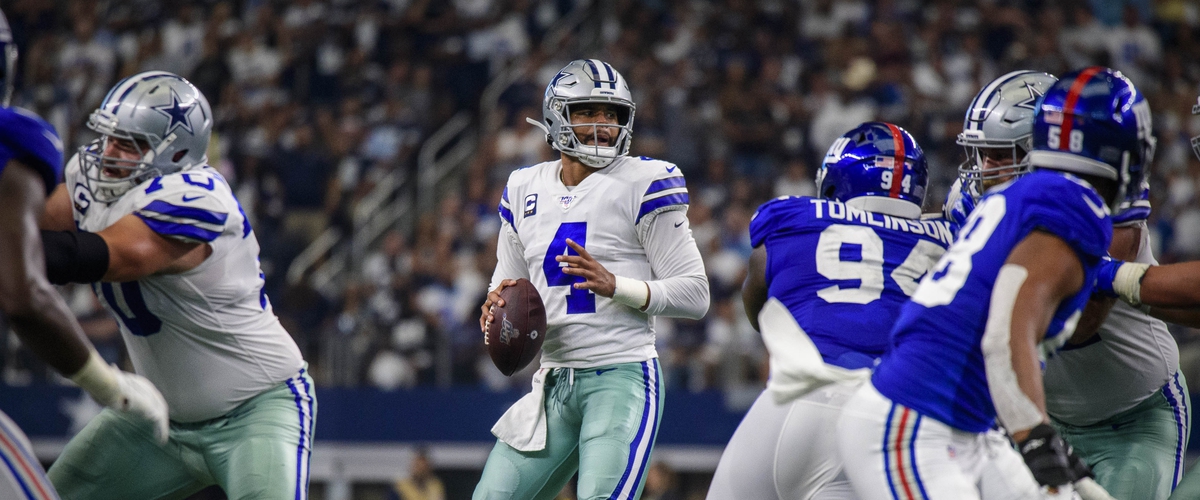 Last week I went 9-6-1 (I'm not counting a tie as a loss), which isn't the best record. But hey, that was Week 1, and I don't claim to be an expert. Like always, winners will be capitalized and in bold. Let's get to it!
Buccaneers at PANTHERS (-6.5):
The Panthers are the home team on a short week, and they're just better overall. Although, I expect as the season wears on the Bucs will be a sneaky team that'll steal a few wins here and there. Just not this week.
PATRIOTS (-19.5) at Dolphins:
I personally don't think that line is high enough. If the Ravens beat Miami by 49, it's almost insulting to say the Pats won't. Despite the Patriots seemingly being cursed in Miami, this year will be different. Miami has the worst team ever assembled, and the Pats are about as good as they've ever been. No chance.
49ers at BENGALS (-1.5):
I was surprised by how well the Bengals played last week, on the road, against a better team in Seattle. And while it isn't completely impossible that the Niners will put out the W, I feel like Cincy will take care of business at home.
CHARGERS (-2) at Lions:
Top to bottom the Chargers are better than the Lions, so this should be pretty cut and dry. And since every game is a road game for them, I doubt they crowd at Ford Field is really going get to them.
VIKINGS at Packers (-3):
I guess this is considered an upset? I don't know about you, but I didn't like what I saw from the Packers last week, at least on offense. As long as Dalvin Cook doesn't get hurt, look for the Vikes to pound the ball and lower the chance for Cousins to sink the ship.
Colts at TITANS (-3):
This isn't anything against the Colts, they're a legitimate team, but it's tough to pick against the Titans after they went to Cleveland and dominated (at least the 4th Quarter). Rivalry games can go either way, and this one is no different. Probably be the toughest fought game this week, and in such cases I always go with the home team.
BILLS (-1) at Giants:
Strangely, this is the second game in a row in the same stadium for the Bills, who are not the home team. Last week they put away the Jets, despite being down 16-3 and committing 4 turnovers. This week they play a lesser team, so I see no reason they won't start the season 2-0.
Seahawks at STEELERS (-4):
This is a tough game because neither looked particularly good last week. And I really have nothing to go on other than believing it's easier to make adjustments after a defeat than after a victory.
COWBOYS (-4) at Washington:
Dallas dominated the Giants last week, and their opponent this week is maybe marginally better. Also, fun note, Jason Garrett has a better road record than home record. Strange, right? I am a little surprised the line is so low, I guess Vegas doesn't buy into the Cowboys this year yet.
Cardinals at RAVENS (-13):
I'm going to disregard last week's massacre in Miami because it isn't a true measure of the quality of this Ravens squad. With that said, I can't imagine the Cardinals travelling across the country and beating the Ravens in Baltimore. It's probably one of the toughest places to play for away teams. Also a mobile QB won't scare Baltimore because they kinda have one themselves they practice against every week. Ain't gonna be pretty for the Cards.
Jaguars at TEXANS (-8.5):
So here's the thing, I feel like the Jags will be about as good with Minshew as with Foles. I know that sounds crazy to some people, but if you watched that game last week, Minshew was on point. But here's the other thing, the Jacksonville defense is undisciplined and if they get behind, they just give up. That's not really a good combination, especially this week when they play yet another good offense.
CHIEFS (-7) at Raiders :
The Raiders looked good last week, and if they go run heavy to keep Mahomes off the field (like the Pats did twice last year) then they stand a chance of winning. But they won't stop the Chiefs offense, which made mince-meat of a better defense in Jacksonville last week.
Bears (-2) at BRONCOS:
The only advantage the Broncos have in this game is that Vic Fangio used to be the D-Coordinator for the Bears, and he knows the weakness of every player on that team. And now that I think about it, yeah, I think I'm going to switch my pick to Denver. Because let's be honest, the Bears weren't particularly good last week either.
Saints at RAMS (-2.5):
I know the Saints will come out with revenge on the mind, but they're playing on a shorter week and having to travel cross-country. They'll burn too hot too fast and allow the Rams to take over late in the game. Should be a fun one to watch, god forbid if it's decided by officiating.
EAGLES (-1) at Falcons:
Can't say I feel too good about this pick because I didn't watch either team last week, but the Eagles are the better overall team. If the last few matches are any indicator of how this game will go, it'll be decided with a FG or a 2 point conversion attempt.
BROWNS (-2) at Jets:
Remember this game last year? It was the game the Browns finally broke their losing streak on. This year, I think it'll do the same thing. After being humbled by the Titans, the Browns will regain their focus and go into New Jersey and come away with a W. Either way, whoever loses is going to implode.