Week 3 NFL Picks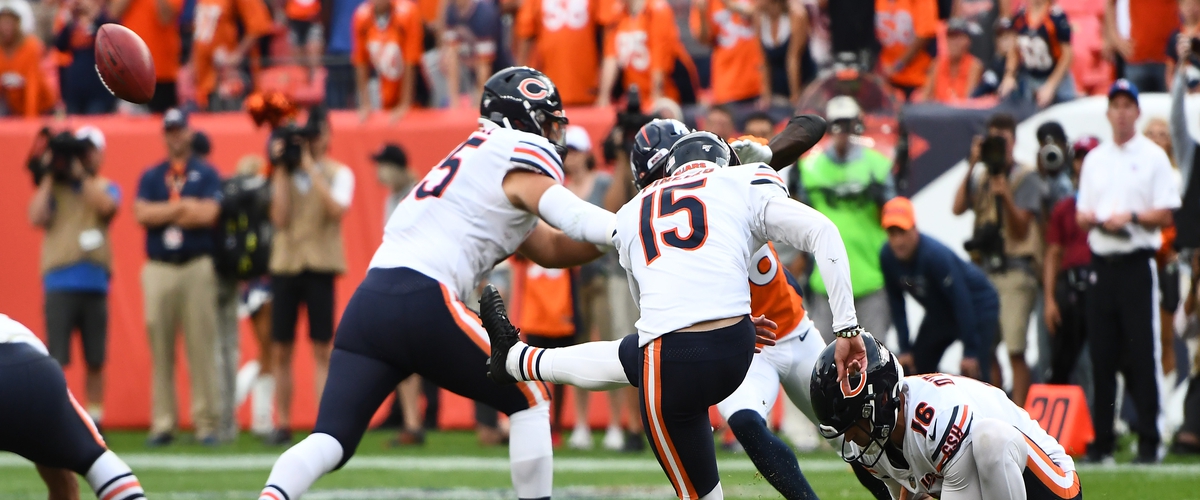 Last week I went 9-7, but in my defense, Denver should have beaten the Bears (but the officials intervened). I don't care if you're from Chicago, no one called a timeout before the last second expired. But I digress. This week should be fun with all the QB uncertainty around the league. As always, winners are in bold and capitalized.
TITANS (-1) at Jaguars:
I've watched both so far this year, and I just have a better feeling with the Titans. They're a more solid, better coached outfit than Jacksonville. The Jags, to me, feel like they're teetering on collapsing like last year. I wouldn't be surprised if Marrone doesn't make it to the end of the year.
Bengals at BILLS (-6):
I feel like the line is a little too high for this one. Yes, the Bills are 2-0 and the Bengals just got shellacked by the Niners, but let's realize that Buffalo also has played teams with a 0-4 record so far. I'm still taking the Bills in this game because Buffalo is a tough place to play and I think they're the more consistent unit. But a Cincinnati victory wouldn't surprise me.
Dolphins at COWBOYS (-21.5):
After being outscored 102-10 in two weeks, I don't feel like 21.5 is high enough of a line. Wouldn't it be hysterical if Dallas lost though? Could you imagine the field day pundits would have? It isn't gonna happen, though, let's just hope Miami can keep it under 43 points this week.
BRONCOS at Packers (-8):
This is another line I question, because in two weeks the Packers offense looks worse than it did last year, and there's already rumors that Rodgers and LaFleur are bickering. Both teams have played the Bears, so there is at least a control for this prediction, and I feel like the Broncos are the better overall squad. Not in terms of talent, mind you, but in terms of scheme and teamwork.
Falcons at COLTS (-2):
The Falcons bounced back after an awful first week, but that was at home. They go on the road again this week to play another solid team, which is not their strength in the Dan Quinn era. The Colts (and well as myself) are all aboard the Brissett Express after coming close to going 2-0 to start the season, and with each week he gets more comfortable with the pieces around him. This feels like a Colts dub to me, especially after taking care of business on the road against a pretty good divisional rival.
RAVENS at Chiefs (-6.5):
So this is going to be the pick where everyone goes, "dude seriously!?!?" and I get it. But hear me out. Baltimore isn't scared of the Chiefs offense. They shut it down last year when they played. Baltimore also has the O-line and run game to dominate time of possession, much like the Patriots did against KC in the playoffs, and keep Mahomes off the field and out of sync. I think this is going to be Baltimore's (and Lamar Jackson's) statement game after opening the season against two bad teams.
RAIDERS at Vikings (-8.5):
Another pick of mine that probably won't be correct, but let's go with it. The Vikings will want to run the ball, and Jon Gruden knows it, so he'll make sure his defense stops the run. Which forces Kirk Cousins to win the game for the Vikings, which history says is not a good formula. But if there is one area Minnesota does have a discernible advantage, it's the WR vs DB matchup. Thielen and Diggs could be in for big days, but only if Cousins gets the ball to them.
Lions at EAGLES (-6.5):
Beating the Chargers at home was a good win for the Lions, and perhaps it will springboard them into a run of sorts, but Philly is a tough place to play. Admittedly I haven't watched either team this year, so I'm just going on which team I would rather not play of the two.
Panthers (-2) at CARDINALS:
Cam's status for this game is up in the air as he is in a walking boot, and even when he isn't, he still doesn't look that good. I'll be the first to admit that the Cardinals have looked leaps and bounds better than I thought they would be, first drawing with Detroit before going on the road and giving the Ravens a run for their money. There's no reason for me to think they won't beat the Panthers with or without Cam Newton.
Giants at BUCCANEERS (-6.5):
A big win followed by a ten day rest for Tampa should have them well prepared for the second worst team in the league starting a rookie QB in his first game ever. The Giants will need Saquon to go nuts in order to win, which is possible. As long as Tampa doesn't beat itself I don't see NYG escaping with a win.
Texans at CHARGERS (-3):
A big letdown for Losandiegoles last ween in Detroit, in a game I was pretty sure they would win. Now the Texans come to town, another tough game for them. This can go either way, but I like Bosa and Company against Houston's offensive line, especially with Tunsil nursing an ankle injury.
Jets at PATRIOTS (-22.5):
For comparison sake's, the Pats are expected to beat the Jets by more than the Cowboys are the Dolphins. If the Jets and Dolphins played each other this week, would it be the worst game in NFL history? But that's not happening this week. I don't know if there is any way the Jets can win this. I heavy dosage of LeVeon Bell in space, coupled with a strong defensive performance (with turnovers) from Gregg Williams' defense may do the trick. But this has the potential to get ugly reaaaaaal quick. Oh, did I mention the Jets are starting a 3rd string QB?
Steelers at 49ERS (-6.5):
The Niners are a surprise 2-0 team and looked damn good on the road dismantling Cincinnati last week. Meanwhile the Steelers are starting Mason Rudolph and haven't looked halfway decent on offense or defense this year. Maybe Minkah Fitzpatrick will change their fortunes, but I doubt it. The Steelers need more than one guy to be competitive. Niners will roll.
Saints at SEAHAWKS (-4):
Had Brees not gotten injured, I'd feel less secure in this pick, but I still would have gone with Seattle. Who knows, maybe the Saints don't miss a beat with Bridgewater (or Taysom Hill) at QB. I mean, Sean Payton is supposed to be an offensive mastermind, but how would anyone know when he's been coaching one of the all-time greats for over a decade? Regardless, Seattle should win this game at home against a backup QB.
Rams (-3) at BROWNS:
So if you've been reading, you'll know I'm not a big fan of West Coast teams coming to the Eastern timezone to play games. Or rather, I'm not a fan of their chances of success. The Rams are favored, but I have to admit, after watching 2 weeks worth of their games I'm not that impressed. Not to say I am with the Browns, but the Jets have a better defense than the Rams and Cleveland put up 23. Also Cleveland has Nick Chubb, and he's going against a pretty bad run defense. He's also on my fantasy team. Go Brownies.
Bears (-4) at WASHINGTON:
I mean, at this point I think I'm just picking the underdogs because I want to see it happen. But actually, Washington hasn't done too poorly despite their 0-2 record. I've watched both Bears games and, in all honesty, Chicago should be 0-2 as well. This game comes down to a FG as time expires, only this week Bears fans watch as the kick sails wide left. It'll be a correction for last week.