Week 6 NFL Picks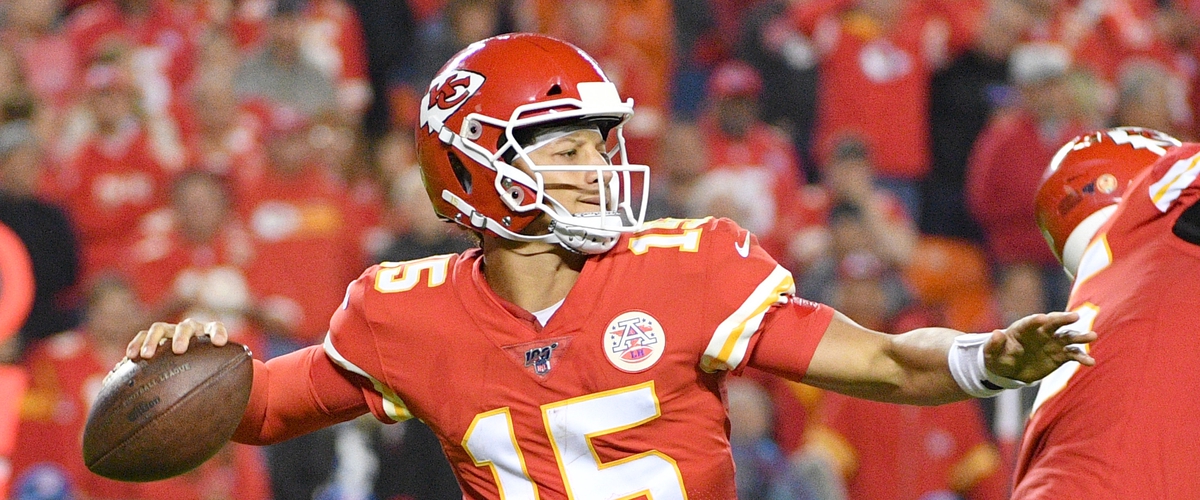 Week 6 is upon us, and so are my picks. Last week I went 9-5, which is a drastic improvement over the last few weeks. Alright, enough talk, winners are capitalized and in bold.
Giants at PATRIOTS (-16.5)
For the sixth week in a row, the Patriots won't play anybody, and for the sixth week in a row, they'll win. There's no way Danny Dimes and the G-Men will beat the Patriots in New England on a short week. Although the final score will probably be like 35-10 or something, it might be a one score ballgame going into halftime. The Pats have been starting off slow in games this year, which would be a problem if they played anyone ever.
PANTHERS (-2) at Buccaneers
These two played in Carolina a few weeks ago and it was a low scoring affair, but with Cam Newton out, the Panthers actually have an offense. I don't know how the trip to London will affect each team, but I expect Run CMC to run all over the Tampa defense, especially now that they have to account for a passing game as well.
SEAHAWKS (-1) at Browns
It's a little offensive to me to suggest the Seahawks, who are 4-1 and look like one of the best teams in the league, are only 1 point favorites against the Browns. This isn't to say the Browns can't win, of course they can, but they definitely aren't the offensive powerhouse a lot of people thought they would be. Here's the thing: Russell Wilson is a baller who is getting along with his receivers (especially DJ Metcalf) really well, and the run game has been solid lately as well. And aside from a beatdown of Baltimore a few weeks ago, the Browns don't seem to know who or what they are. Simply put, the Hawks are better coached, have had longer to prepare, and have the superior QB.
Texans at CHIEFS (-4.5)
Game of the Week? I'd say so. I don't expect last week's offensive explosion in Houston to continue into this week, and I don't expect last week's offensive implosion in Kansas City to do so either. However this should be a highly entertaining game that will give us a glimpse at just how good Houston is. I figure it to be a high scoring affair, like 38-35 or so, because I don't imagine either defense being able to account for all the offensive firepower on the field. Who knows, maybe this will be the next big AFC rivalry?
Washington (-3) at DOLPHINS
GAME OF THE WEEK!?!? This might be the only chance for either team to get a win this year, so look for quite possibly the most competitive game you'll see all season. I don't know how Washington will respond to the firing of Jay Gruden, sometimes teams get better for a few games and sometimes they just implode all together. But Miami has had two weeks to prepare for this game, are at home, and hasn't recently fired their coach, so you'd think they could pull out the dub. Hopefully.
EAGLES at Vikings (-3)
I can see why the Vikings are favored here to I'm not going to boohoo it, but I just think the Eagles are better. Also Philly went to Green Bay on Thursday Night and beat the Packers, so playing on the road in a hostile environment doesn't faze them at all. Truth be told, every Vikings game comes down to Kirk Cousins. If he plays mediocre or above, they'll probably win. If he doesn't? Well it'll be a fun week of podcasts in Minneapolis.
SAINTS at Jaguars (-1.5)
In kind of a surprise the Jags are the favorite here, and I kind of wanted to pick them because of my boy Gardner Minshew II. But let's be real here, only one of these teams is a contender, and it's the one from Louisiana. But that being said, the rookie connection between Minshew and DJ Chark is the real deal, and Fournette looks like the bowling ball he was a few years ago. With a couple lucky breaks, this could be a win for Duuuuuval.
Bengals at RAVENS (-11.5)
The Ravens have crashed back down to earth a little bit after starting the season so hot. We can't really be too surprised by last week's result, because most logical conclusions go out the window in rivalry games. Though this is another AFC North bout, I can't imagine the Bengals seriously threatening the Ravens, especially in Baltimore. It'll be a long afternoon for Andy Dalton, that's for sure.
49ERS at Rams (-3.5)
Also Game of the Week? Does that term have any meaning anymore? I think this game boils down to momentum. Right now the Niners are on fire, especially after a dismantling of the Browns on Monday Night, and the Rams are struggling. LA can't get Gurley going, which plays into the Niners' hands, because they have great pass rushers that will feast on the 40ish dropbacks Jared Goff will need to take in this game. Also the Rams defense is struggling, so I wouldn't be surprised to see Jimmy G have a huge game this weekend.
Falcons (-2) at CARDINALS
It isn't a secret that I believe the Falcons should have fired Dan Quinn for losing that Super Bowl years ago, and with every week I look more justified in my conviction. Atlanta has been spinning since that fateful day, with every week seemingly getting worse. Meanwhile the Cardinals finally pulled out a win after some close games, so why not keep the streak alive? I also just think Arizona is a better team, even though I believe the Falcons have better skill position players.
Titans at BRONCOS (-2)
It's going to be another defensive slugfest for the Titans, who just had one against the Bills. I believe the Broncos are a pretty good team with a bad record, whereas the Titans are a mediocre team that hasn't changed since the dawn of time. Plus every week Flacco looks more comfortable with the team around him, and the run game has picked up a little. That might not continue against a tough Tennessee defensive line, but as the game goes on the high altitude will work in Denver's favor to wear down those bigguns in the trenches.
COWBOYS (-7) at Jets
Since the Cowboys dominate bad teams and struggle against good ones, I can't see them losing this game. They'll probably win by 20 and then beat their chests over how good they are. Sam Darnold should be back for Gang Green, which is good I guess. This team is still trash though, and will be with Adam Gase as head coach.
Steelers at CHARGERS (-7)
This will be a home game for the Steelers, as every game in LA is a home game for the away team, even ones that suck. The Chargers are the better team, and therefore should win, but they've been playing down to their competition all year so don't be surprised if this game is decided by a field goal.
Packers (-4) at LIONS
Detroit always plays the Packers tough, and this year the Lions are no joke. I look for Matt Patricia's defense to give Rodgers a headache all afternoon while the offense does just enough to pull out the win.