Who's On Top? Week 7 NFL Power Rankings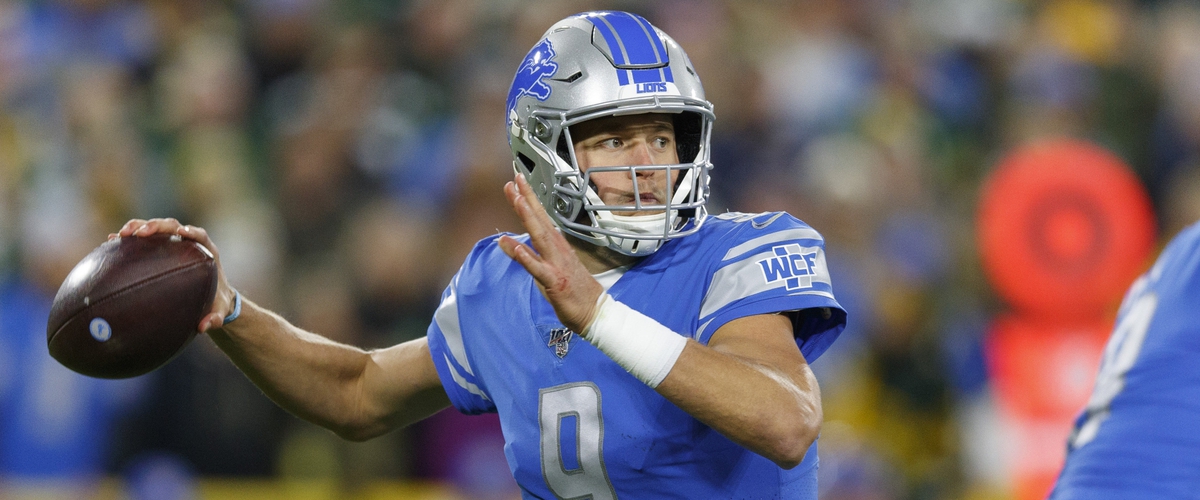 I'm not going to lie, this year is a little bit boring. Maybe it's because my team is still a winless dumpster fire, or maybe it's because there aren't any great stories like Mahomes last year, or Zeke Elliot a few years ago, or McVay, etc. etc. But you're not here to read about that, so here's this week's power rankings.
32. Miami Dolphins (0-5)
In all honesty, if Miami had started Fitzpatrick they would've beaten Washington. Rosen looked atrocious on Sunday (as did the O-line) and when MIami entered the red zone with him, they came away with 0 points most of time because of interceptions. I'm still okay with the 2 pt attempt to win the game, but you gotta hold on to that ball Kenyan Drake.
31. Cincinnati Bengals (0-6)
The Bengals are the other 0 win team, but at least they get kept it close against Baltimore. Still, there are long stretches of the game where the new coaching staff looks way in over their heads. Next week is against the Jags, which won't be an easy task.
30. Washington (1-5)
Adrian Peterson looked real good in the first half against Miami, and that was the deciding factor. This is still a very bad team with not much in terms of talent. McLaurin is going to be a great receiver though, but knowing Dan Snyder, he'll leave the organization after his rookie deal is up.
29. Atlanta Falcons (1-5)
To be honest, I'm not sure what Atlanta is waiting for; we all know Dan Quinn is not going to coach this team next year. It is a good sign that the current squad battled back from 27-10 to make a game of it late, but that was against Arizona, a team with a rookie QB-coach combo running a college offense. So yeah. Matt Ryan and Julio Jones' primes are being wasted.
28. New York Jets (1-4)
Upon first glance it's surprising the Jets beat the Cowboys, but when you really look at it, it isn't. The Jets have a pretty solid defense, and the Cowboys were missing Amari Cooper, Randall Cobb, and both starting tackles. That's 4 pro bowlers for those keeping count. Name me a team that can win missing all that. But hey, maybe the momentum will carry over to Monday Night against the Pats. And before you snicker, the Jets pass rush is good and Pats O-line is awful.
27. New York Giants (2-4)
It was a tall task to go to New England on a short week (with a rookie QB to boot), and the Giants looked fairly decent until late in the game. It'll be growing pains for the G-men this year, but I think Dan Jones has a solid chance of being "the guy" long term.
26. Pittsburgh Steelers (2-4)
That was a good win on Monday Night, not going to lie. I'm not sure what the end goal is in Pittsburgh this year, maybe to see what Rudolph has? Playoffs seem like fool's gold, but it's a great sign that even without the Killer Bs they're still competing (and winning in this case).
25. Arizona Cardinals (2-3-1)
So the biggest problem with running college offenses designed to run a bunch of plays, is that your defense is gonna be on the field for the majority of the game. Which means they're going to get tired and blow 17 point leads. The same thing happened when Chip Kelly tried his high-octane offense in Philly a handful of years ago. Kingsbury is going to have to modify his offense because in the NFL you can't overwhelm teams with sheer play volume like you can in the Pac-12.
24. Tennessee Titans (2-4)
Harsh drop for the Titans that is deserved. Playing Denver in Denver is never easy, but the offense looks horrible and Mike Vrabel has already switched QBs hoping for a spark. The defense is still good enough to win games, but the offense is stale. That trouncing of the Browns in Week 1 seems like a lifetime ago.
23. Tampa Bay Buccaneers (2-4)
Jameis Winston is like a poor man's Ryan Fitzpatrick. Can he throw a bunch of TD's to win a game? Sure, like he did against the Rams. Can he throw 4 INTS and be the sole reason you lose to the Panthers in London? Ditto. This team will be stuck in neutral until they find a legitimate QB. Hell, Alex Smith (if he wasn't, you know, hurt) would be a great addition. Literally anyone who doesn't turn the ball over would be great for this team.
22. Losandiegoles Chargers (2-4)
The 12 play drive that ended in a missed field goal near halftime pretty much sums up the Chargers this year. I know they have injuries (notably to Mike Pouncey), but it's astounding how far the Chargers have fallen. Remember, this was a 12-4 team last year.
21. Cleveland Browns (2-4)
Not all the INTs are Baker Mayfield's fault, but it doesn't matter because they changed the course of the game. Remember, the Browns were up 20-9 and had all the momentum. This team needs to go through Nick Chubb, because he's really the only consistent piece on that offense. Also he's the reason I'm winning fantasy, so I'm a little biased here. Anyways, you can't have 5 turnovers and a blocked punt against a good team and expect to win. Hell, even Miami would stand a chance against the Browns if they forced 5 TOs and 1 blocked punt.
20. Denver Broncos (2-4)
Good win for Denver who go from winless to 2 games behind the Chiefs in the division in a matter of 2 weeks. Still a lot of football left to play and, as I have said many times, this isn't a typical 0/1/2 win team. The Broncos are much better than their record suggests. A huge game against the Chiefs is coming up on Thursday where either they'll go 3 behind or 1 behind.
19. Chicago Bears (3-2)
Bye week (but hey, they moved up a spot)
18. Oakland Raiders (3-2)
Also a bye week. Big game against the Pack coming up.
17. Dallas Cowboys (3-3)
As I mentioned earlier, they were missing 4 Pro Bowlers on offense for the game against the Jets. But you know what I didn't mention earlier? Simple playcalling and a defense that doesn't scare anyone. I mean watch that Robby Anderson touchdown and see the awful defense on it. A big game against Philly is next.
16. Philadelphia Eagles (3-3)
A bit of a harsh drop, sure, but have you seen this secondary? They're awful, maybe the worst I've seen in the NFL in my life. And the offense is dysfunctional. But, the reason I have them ahead of the Cowboys is because of their coaching staff. Philly make something of nothing, whereas the Cowboys often make nothing of something.
15. Jacksonville Jaguars (2-4)
Before you complain, their losses are New Orleans, Carolina, Houston, and Kansas City. 3 of those were by one possession, and the other was the opener where Foles was injured in the first half. I know "you are what your record says you are" but, guys, this is a pretty good team that just needs to find a way to close out games.
14. Los Angeles Rams (3-3)
Has the league figured out the Rams? Is that why their run game is non-existent? I know the Niners have a great defense, but last year the Rams were shredding every defense (for awhile, at least). Sean McVay is going to have to get creative if the Rams are going to make it back to the postseason because, as of right now, it seems like no one is afraid of them.
13. Detroit Lions (2-2-1)
I don't like dropping the Lions this far because their two losses are to the Chiefs and Packers, both on game winning field goals. And in last night's game, officiating stole a victory from them. Dude was going for the ball, and Flower's hands were on the chest. Come on.
12. Baltimore Ravens (4-2)
The good news, the Ravens are 4-2. The bad news? They're struggling to put away teams like the Bengals. A win is a win, but if I'm a Ravens fan (I'm not), I'm not feeling too confident right now.
11. Indianapolis Colts (3-2)
Twas a bye week
10. Carolina Panthers (4-2)
Time to give the Panthers the respect they've earned. Next week is a bye week then followed with a game against the Niners. I'll say it a million times, if Kyle Allen continues playing this way you shut down Cam for the rest of the season. The team plays with a completely different energy with Allen on the field (and Rivera keeps his job with Allen on the field too).
9. Minnesota Vikings (4-2)
Philly didn't stand a chance on Sunday. Honestly, there is no player in the league that responds to doubt and criticism more than Kirk Cousins. If I'm the Vikes, I have at least one player call him out weekly on a podcast so he doesn't get too comfortable.
8. Buffalo Bills (4-1)
Bye week, nothing to say.
7. Kansas City Chief (4-2)
2 weeks, 2 losses. I get it was against 2 good teams, but KC needs to stiffen up their defense if they want to have any shot at a Super Bowl this season. Because, let's face it, those are the expectations.
6. Houston Texans (4-2)
Tough to argue with this after they went on the road and beat the Chiefs. I think this might be the year the Texans finally get over the hump and become a serious contender.
5. New England Patriots (6-0)
Yeah yeah they're undefeated still, but they should be. Name the best QB they've played so far. Go on, I'll wait. The Jets game is going to be tougher than I think people believe, because of that O-line vs. Jets D-line matchup I mentioned earlier. Also, the Pats offense has looked bad for long stretches of games this year. Not to mention now Josh Gordon is hurt.
4. Seattle Seahawks (5-1)
Coming back from 20-9 on the road to pull it out in the end shows a lot of moxie from the Seahawks. It's those kinds of wins that inspire teams when they're down in the 4th quarter later in the season. Because you've been there before, you know you can do it again.
3. Green Bay Packers (5-1)
It wasn't pretty and it needed some officiating help, but the Packers got the job done against a very tough Lions team. They only drop a spot because the Niners are still undefeated after beating the Rams.
2. San Francisco 49ers (5-0)
Gotta give some love to the boys on the West Coast. They dominated both sides of the ball against the Rams and still remain undefeated. I don't quite think the Niners are as good as the Saints, but I can't keep them out of the Top 2 any longer.
1. New Orleans Saints (5-1)
It wasn't pretty, but they got the job done. With each passing week the Saints get closer and closer to having Brees back. And when he comes back if they still only have 1 loss, Teddy should be given the team MVP.