Alex Wood to LA: What the Braves were thinking and why they were wrong
The Braves have made many moves since their perceived rebuild began in the 2015 offseason. Many have proved to be successful so far, and there are still many prospects we have yet to see that have come from them. However, there is one trade that has already been categorized as a loss. Atlanta was robbed when they decided to send Alex Wood and others to Los Angeles for no return.
In late July 2015, the Braves sent starting pitcher Alex Wood, top infield prospect Jose Peraza, and relievers JIm Johnson and Luis Avilan to the Dodgers for Cuban signee Hector Olivera and reliever Paco Rodriguez. The Braves were interested in Olivera the previous offseason, but they lost a bidding war with the Dodgers.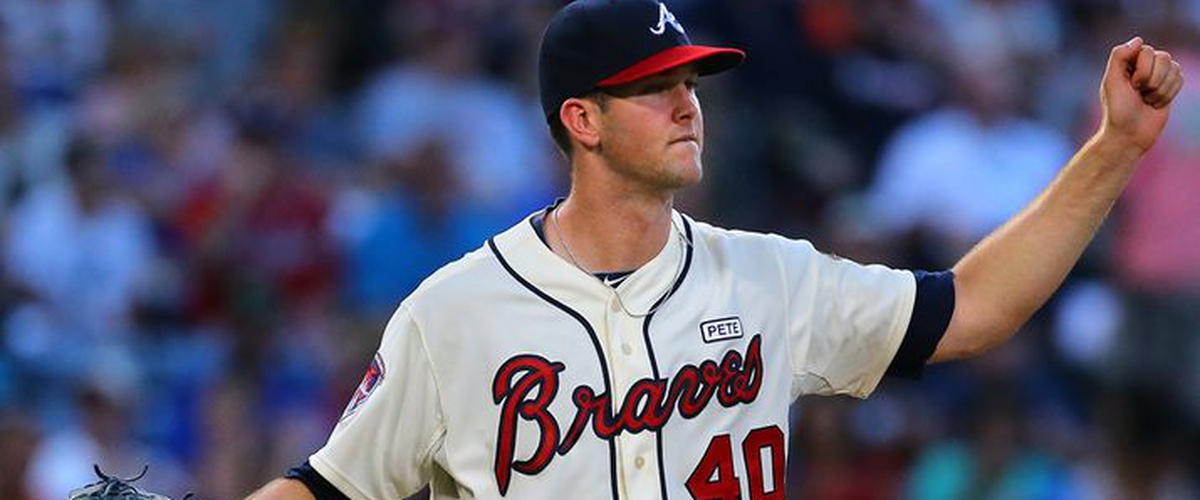 Alex Wood had been a really good starter for the Braves since coming up to the big leagues in 2017. I think a lot of people forget how good the lefty actually was in Atlanta. Wood had a 3.54 ERA in 2015 before the trade, a 2.78 in a full 2014 season, and a 3.13 in his first 11 major league starts in 2013.
The Braves were looking for bats, and they thought Olivera was going to be more beneficial down the road than Wood. Olivera hit .253 in 87 at-bats with the Braves in 2015 and after just 6 games in 2016 he was suspended due to a domestic violence investigation. Atlanta would end up sending Olivera to the Padres later that season for Matt Kemp.
The Braves giving away Jose Peraza in the deal was also very poor judgment. Peraza was one of the top prospects at the time, and is now starting at second base for the Cincinnati Reds. Jim Johnson is back with Braves of course, and Avilan has been solid with the Dodgers the last two seasons as a lefty out of the bullpen.
Looking back at it now, it is hard to believe the Braves thought this could be a good move for them. Olivera was a huge unknown, and throwing away Wood like any other young pitcher could fill his spot was just not a smart baseball move. It is pretty rare to see a starter come up to the big leagues and sustain both success and good health for the amount of time that Wood was able to.
The Braves felt like they had four young arms they could soon rely on at the time of the Wood trade. These were Matt Wiser, Mike Foltynewicz, Williams Perez, and Manny Banuelos. The problem was all of these guys made their major league debut in 2015, and they had all been very inconsistent. It was going out on a limb of faith that one would be able to fill the void.
Since the trade, the only one of the four able to consistently stay in the rotation is Foltynewicz. With that, he has still not been able to match the production of Wood. Folty finished with a 4.31 ERA in 22 starts in 2016, and has a 4.37 so far this season. Matt Wisler has not been good enough to stay in the majors, and Perez and Banuelos are no longer even with the organization.
As for Wood, it has not gone quite as smoothly he would have liked in Los Angeles. He struggled with injury in 2016, but still posted a 3.73 ERA in 14 starts. However, this season he is rolling with a 6-0 record in 11 starts and a 2.01 ERA.
Wood has continued to produce at the big league level, and remains one of the most underrated and filthy starters in baseball. The Braves gave not only him away, but a good prospect in Peraza for no return. Olivera was a failure of epic proportion, and Paco Rodriguez was released by the team just before the start of the season.
The Braves took Wood for granted, and were delusional in thinking someone could easily fill his spot in the rotation. Atlanta now seems to be loaded with young arms they have acquired, but are still searching for guys to deliver consistently like Wood did with the big league club.