Small Rockets Ready for Takeoff?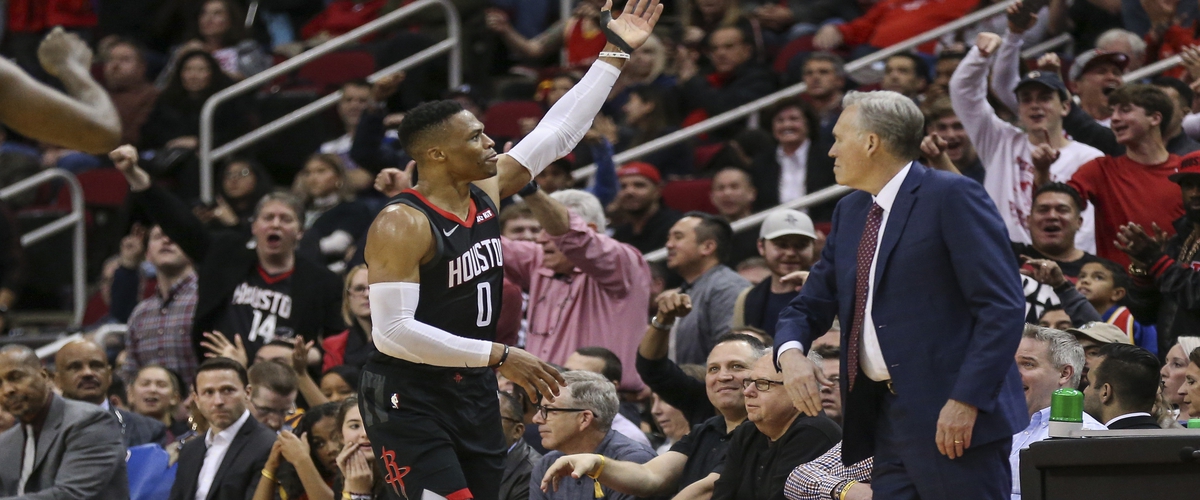 The Houston Rockets recently traded Center Clint Capela to the Atlanta Hawks. That leaves PJ Tucker as well as newest member of the team Robert Covington most likely to fill the Center position for the remainder of the season. Small ball has worked in the past and we all know it is a copycat league. The Golden State Warriors had much success with this method as Steph Curry, Klay Thompson and Kevin Durant helped secure them multiple titles. However many believe that team was an acceptation to the rule considering two of the all time best shooters were on the floor simultaneously. The question now is, can the new look Houston Rockets compete with the bigger and more physical teams in the Western Conference such as the Los Angeles Lakers, Denver Nuggets and Utah Jazz? Rockets General Manager, Daryl Morey has been scrutinized for the recent exit of Clint, who is averaging both 14 points and rebounds this season. The key to success and to making this team into a true competitor in the West is forcing turnovers and taking off on the fast break. Since the trade, Houston has gone 2-2 in 4 games, the wins coming against the Los Angeles Lakers and Boston Celtics, and the two losses against the Phoenix Suns and Utah Jazz. Houston currently sits at fifth in the conference with a record of 34-20. Amongst current playoff teams in their respective conference, the Rockets are the highest scoring team per game, ringing in at 118.2 ppg. Offense is not the concern however. Defense is what many believe could keep this team from making any kind of noise come playoff time as they also give up the most points per game amongst the top 8 seeds, allowing 114.5 ppg which is tied with the young and surprising Memphis Grizzlies.
More and more minutes and scoring will fall on the shoulders of Houston's two All-Stars, Russell Westbrook and James Harden. Westbrook, who has played in three of the four games since the trade has averaged (38.6 ppg, 8 rpg, 4.6 apg, 57% shooting from the field.) James Harden has suited up in all four, while averaging (29 ppg, 6.8 rpg, 7.3 apg, 52% shooting from the field.)
Between the two come 68 points in the small sample size of action and the question is can and if so for how long can this duo log minutes and be effective? With the last couple of years passing by with no appearances in an NBA Finals, a mixup of personnel was bound to happen and that time has come.
As the season goes by and playoff time arrives, will the Houston Rockets become a true threat to be crowned the Western Conference Champs? Only time will tell if the new look, small ball Rockets can compete for an NBA title.
---