Save the Panic for Later
Here's a friendly reminder that today is April 19th.
Through 14 games, the Cardinals sit at the bottom of the division with a 5-9 record. The team has struggled with, well, everything. Offensive leader and leadoff hitter Dexter Fowler is hitting just .143, and the only player hitting above .300 is rookie Jose Martinez. With Martinez not yet getting the call everyday, the team has struggled to provide any spark.
Defensively, the team ranks 21st in the league in fielding percentage and 28th in defensive efficiency ratio. Mozeliak recently announced the Matt Adams project in LF would be put to an end, allowing Randal Grichuk to improve the defense in the outfield.
Starting pitching hasn't been atrocious, but Adam Wainwright seems to be revealing his age after his first three starts. Mike Leake has been able to keep the ball low and force hitters to find holes through the infield, working his ERA and WHIP to below 1.
The NL Central is a mess right now, as the reigning world champions are 7-7, and the Cincinatti Reds are in first with a 9-5 record.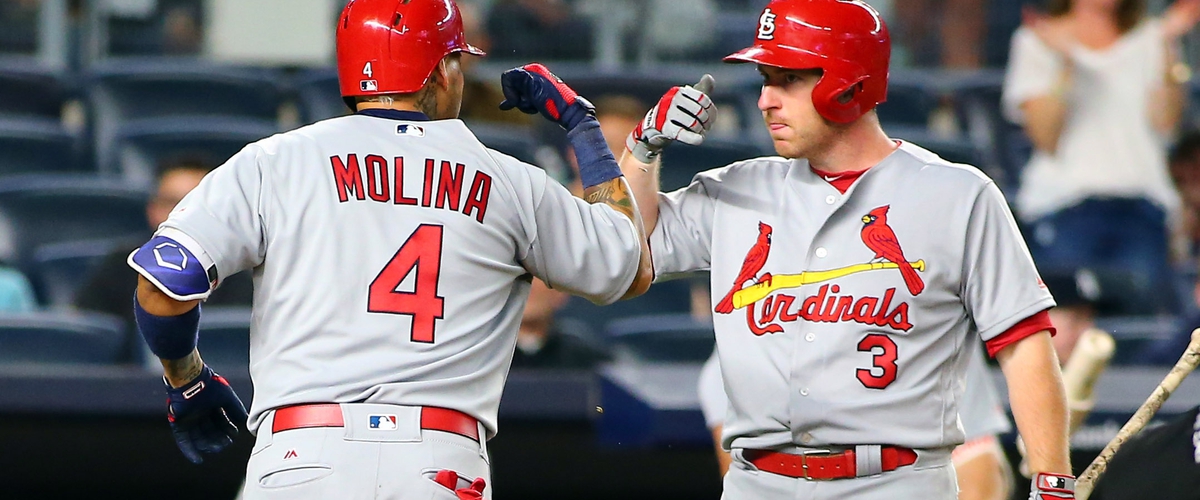 If you're buying into the Cardinals rough start, then are you buying into the Reds hot start?
There are a lot of games in the season left for the Cardinals to win. This team has a lot of talent, and good and bad streaks are to be expected.
Let's hope for a Cardinals sweep today to get the team back on track, and we can relax and watch the Blues close out the series the same way. Relax and enjoy the ride.
Go Cards