Bellator 181 Main Card Recap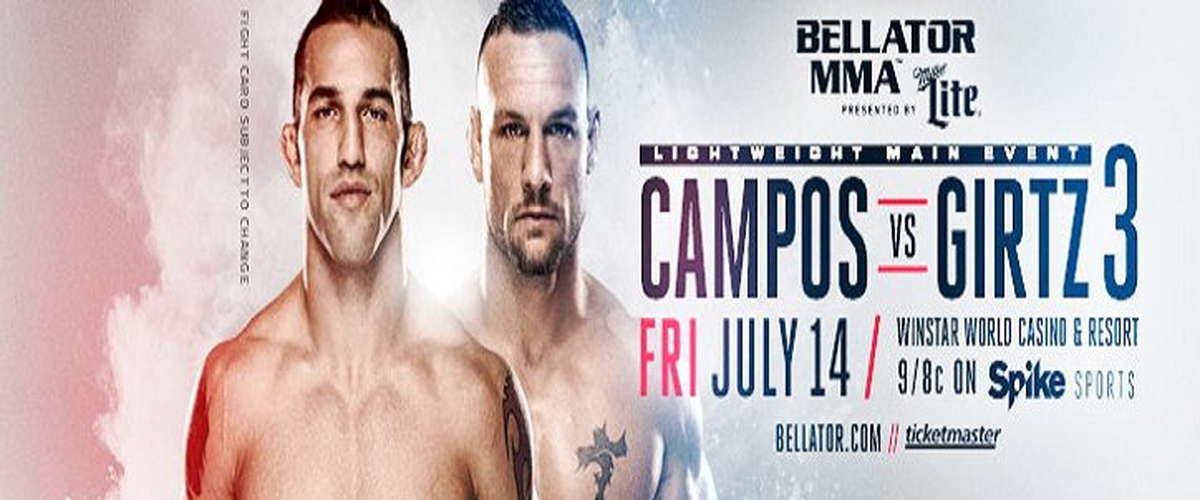 Here is a quick recap with some commentary of the Main Card of Bellator 181.
Fight 1:
[Men's Bantamweight] Joe Warren (W) V. Steve Garcia (L) by unanimous decision. Joe Warren, the baddest man alive, put on a great performance against Garcia. They went the distance but after unanimous decision from the judges watching three rounds of ground and pound from Warren, they gave him the W. He now improves his record to 15-6 after losing his last three of five fights. Before the fight began Steve Garcia made a comment saying, "Beating Joe Warren is only going to elevate my game." He is right but losing can also help you move forward. Garcia now has a record of 7-3.
Fight 2:
[Women's Flyweight] Jessica Middleton (L) V. Emily Ducote (W) by unanimous decision. Emily Ducote takes the fat W against Jessica Middleton after going the distance. Emily had four successful takedowns of the seven she attempted and had several submission attempts each looking like she was getting closer and closer to locking in that rear naked choke or armbar. Middleton was taller and an excellent striker but didn't use her reach to her advantage other than in the beginning of the first round where she was closing the distance but getting out wrestled. Ducote moves to 6-2 while Middleton moves to 2-2.
Fight 3:
[Men's Middleweight] Kendall Grove (L) V. John Salter (W) by submission 4:37 in the first round with a rear naked choke. Grove was catching some Z's after getting choked out by John Salter. Salter wins his sixth fight in a row and is ready to move ahead and keep the streak alive. He was able to keep Grove and his long legs at bay with an early savage takedown. After rolling with each other for a bit Salter passes Grove's guard, takes his back and sinks in the rear naked choke. Salter moves to 14-3 and Grove will move to 23-17. Who will Salter fight next? He claims he's ready for Carvalho and wants to move on to Gegard Mousasi who is going to be making his Bellator debut on October 20 at Bellator 185.
Fight 4 the Main Event:
[Men's Lightweight] Derek Campos (W) V. Brandon Girtz (L) by TKO in the second round. The bout came to an early end after the doctor stopped the fight due to a Jordan logo shaped cut on the forehead of Girtz. He sustained the cut by catching a vicious knee and a few punches to the forehead from Campos who was getting fairly hurt by Girtz's mean straight lefts and power punches. This was their trilogy fight but they could easily go best of 100 and each fight would be better than the last. Campos won the first fight while Girtz came back in the second fight and pummeled Campos on the floor. Campos moves up to 19-6, winning his last four fights. Girtz moves to 14-7.
(Image source from https://www.mma-core.com/events/Bellator_181/69781)
---