Messi had kept his shirt and published it in the collection, but the unknown Danish player tries to restore the honor (Photo)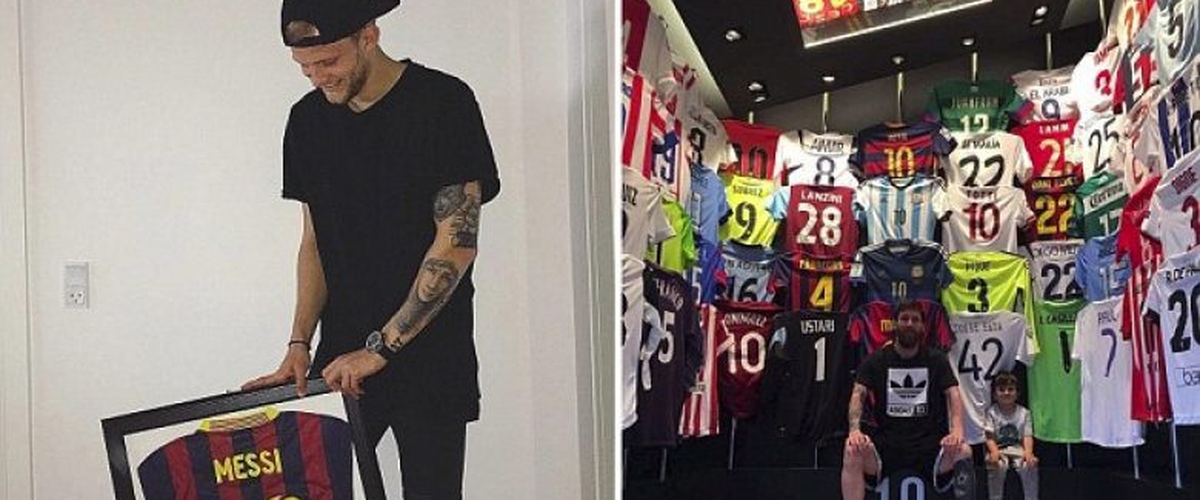 When Lionel Messi presented his collection of players' shirts that he had changed during his career, many great players who had played with him changed their shirts.
There were big names like Francesco Totti, Thierry Henry, Raul and many others. But not every shirt was big stars.
Close to Yaya Toures, Raul and Philipp's shirt, was a flute of Ajax player Nicolai Boilesen, who is now playing in Copenhagen.
The Danish defender was honored that Messi had kept his shirt and was obliged to do the same thing.
Boilesen took the shirt four years ago and put it on the wall on Thursday.
Danez wrote on Instagram and has accompanied him with a picture. "'He's forced to put me on the wall too now.
The best I've done. I have no room as expensive, "Boisen wrote.
The player had met Messi twice in a match with Ajax.
In the match that Boilesen had changed the shirt Messi had scored two goals and the match was closed with a score of 2-0.