REPORT: Lynn Being Discussed In Trade Talks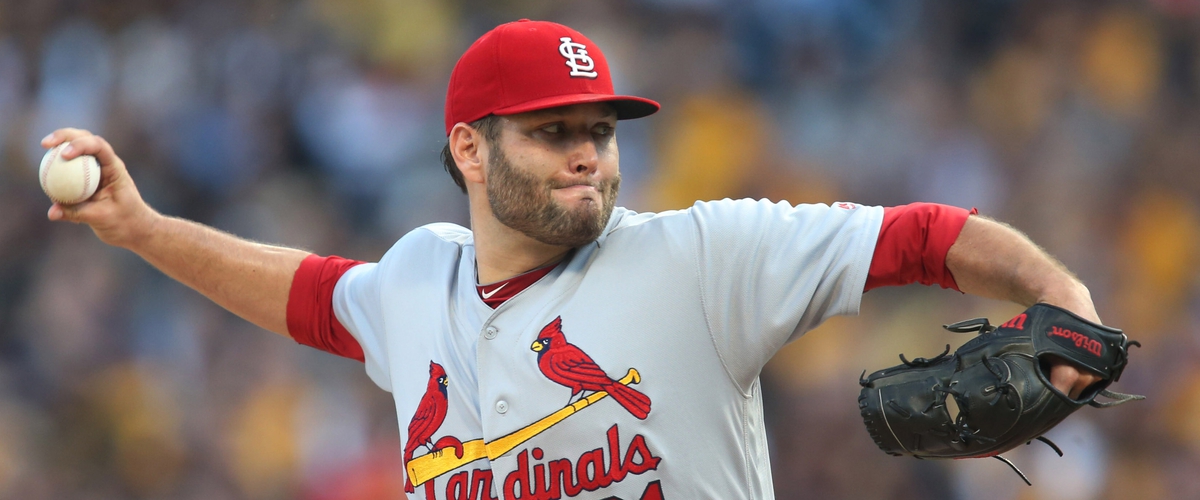 Update: According to reports, the Washington Nationals are also interested in the starting pitching market, after Stephen Strasburg exited his latest start in the second inning. And even after acquiring starter Trevor Cahill from the San Diego Padres yesterday, the Kansas City Royals are reportedly still looking to add another starter as well.
Along with the Nationals and Royals, the Yankees, Dodgers, Brewers, Rockies, and possibly a few others are all said to have some interest in the starting pitching market at the deadline, making them a potential landing spot for Lance Lynn.
Original: Right now, the word on the street is that Lance Lynn has been "the topic of ongoing discussions with other teams about a trade." Derrick Goold of the St. Louis Post-Dispatch also reported that John Mozeliak, the Cardinals president of baseball operations, met with Lynn recently to discuss his status, being a potential trade target.
In 20 starts this season and 114.2 innings, Lynn holds a 3.30 ERA, striking out 101 batters and walking 39. Throughout his six year career with the Redbirds of St. Louis, the work horse has thrown 906 complete innings, and carries a career 3.36 ERA.
The New York Yankees, Los Angeles Dodgers, Milwaukee Brewers, Colorado Rockies, and a few others have all been linked to be interested in Lance Lynn over the past week or so.
Regardless on where Lynn plays in the final few months of the season, he will be a free agent at seasons end, categorizing himself as a "rental starter" at the deadline. Rental starter or not, the price to acquire Lynn, or any other starter, will be quite hefty. Earlier this month, the Chicago Cubs acquired starter Jose Quintana from the White Sox, having to give up a few of their top prospects in Eloy Jimenez, Dylan Cease, Matt Rose, and Bryant Flete.
The Cardinals will go into this week with a record of 48-51, three games below the .500 mark. Their record doesn't sound so great, but the team finds themselves only 4.0 games out of first place, and 3.5 games behind the rival Chicago Cubs.
When I asked a person inside the organization last week whether they would consider the club as buyers or sellers at the deadline, they responded with "both", and that they think the team will "sell pitching and buy a bat." This team is in the ordinary. With an ugly record, it would suggest to sell and look forward to 2018. But, being only a few games out of first place in the division, why not try to improve for this year? Before the report of the Marlins not wanting to move any of their "core players", the Cardinals were linked to their three outifielders multiple times, as the club seeks to add a bat that they can keep under team control for a few years.
Going into this week, just remember what Mozeliak told the media regarding deals at this year's trading deadline…"They know we're open for business." According to Mozeliak, other ball clubs know that the Redbirds are "open for business". So, let us buckle up and hold on tight, as some deals may be about to go down.
"They know we're open for business." -Mozeliak
For the latest news and deadline rumors regarding the Cardinals, make sure to follow @The_Easton on Twitter.
---