Trading Giancarlo Stanton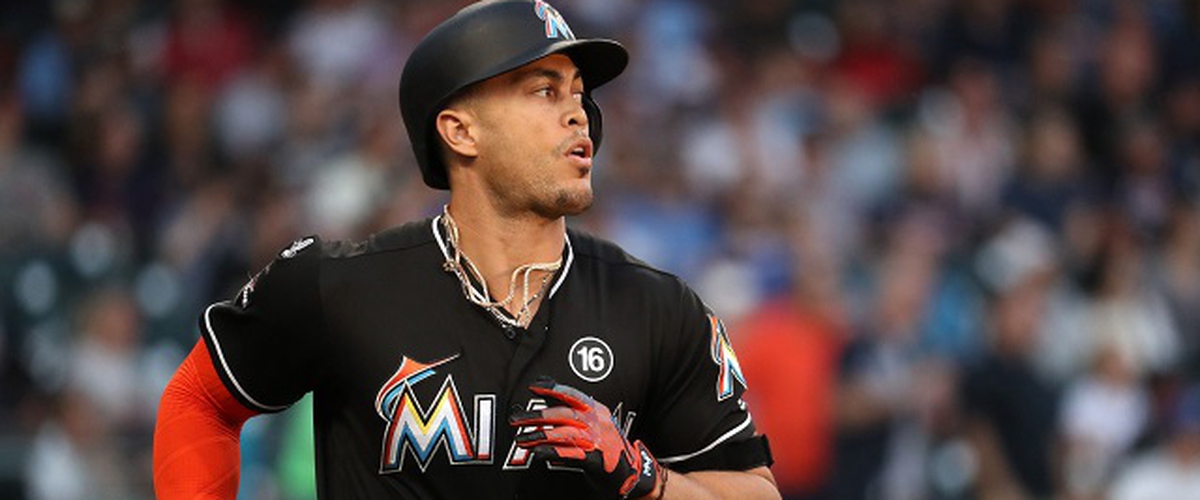 It's without a doubt that one of the biggest stories of this upcoming offseason in baseball will be the uncertainty surrounding the Miami Marlins and their top slugger, outfielder Giancarlo Stanton. After a mammoth season in which Stanton crushed 59 homers and finally showed he was healthy enough to withstand a full seasons' worth of baseball, the Marlins are set to try and trade Stanton while his value is at its highest.
Now when we mention highest, we have to take into account that despite Stanton's huge numbers(.281BA, .376OBP, .631SLG, 59HR, 132RBI, 7.6WAR) his massive contract($325MM over 13 years), seriously hampers his value, as most teams either can't afford him or don't want to take the risk that his contract comes with. What also hurts the Marlins is that Stanton also enjoys full no-trade protection so even if Miami were to work out a deal with another team, Stanton would have to accept the trade for a deal to workout.
With that being said, who are the best possible fits for Stanton? Let's take a look at a few teams that could pry Stanton away from the Marlins.
New York Yankees:
When it comes to big money players available, the Yankees are almost always bound to at least inquire on the player(s) so it wouldn't surprise me to hear the Yankees at least get a mention as a team that would consider Stanton. They also have a deep farm system that could entice the Marlins. However, despite plenty of money coming off the books this offseason, New York seems geared up to use that money after next season to try and sign the likes of a Bryce Harper and/or Manny Machado.
San Francisco Giants:
The most speculated fit for Stanton, the Giants have been mentioned as the early favorite to land Stanton's services this winter. How much of his contract they are willing to pay will be the question, but San Francisco views Stanton as the top big bat they've desperately needed over the last couple of seasons.
Philadelphia Phillies:
The Phillies have tons of payroll space to take on a Stanton type of contract, not to mention Stanton's bat would be a huge boost for a team that seems ready to end their rebuild soon. Philadelphia has also been seen as early favorites to land Stanton.
Boston Red Sox:
The Red Sox have been seeking another big bat to complement their lineup and Stanton would fit that bill as an alternative to going after a big free agent bat. It likely means a trade of another outfielder on the roster, however.
Los Angeles Angels:
They would have sounded like a speculative fit earlier, however they were able to re-sign outfielder Justin Upton today, ending any chances of them landing a different big bat this offseason.