The Red Sox Biggest Offseason Move Has Been....Tim Hyers?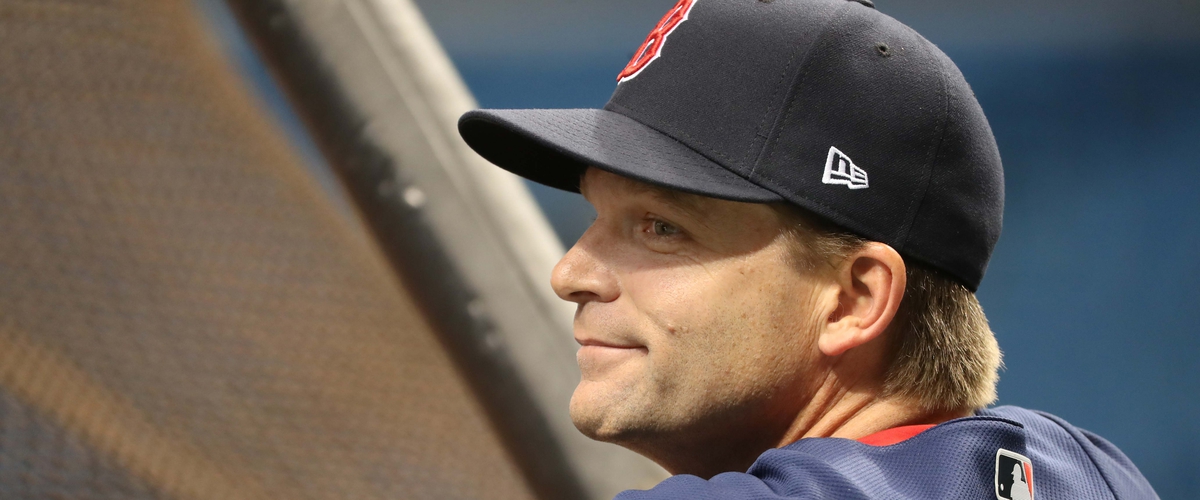 The Red Sox are a new team. In 2017, the Red Sox were good. They won the American League East with a 93-69 record. However, that didn't come without a few bumps in the road. Although Boston was amongst the top 10 in runs scored, (finishing with 785 runs, respectively), they were also 27th in home runs, with just 168.
So the question becomes, why are the Red Sox suddenly 1st in runs scored and second in home runs? The answer is not offseason acqusition J.D. Martinez, or superstar Mookie Betts, or new skipper Alex Cora. The answer to the question is Tim Hyers.
The Red Sox hired Hyers in November of 2017, after Dave Dombrowski & co cleaned house by firing John Farrell and the entirety of his staff to go along with it. A void was left when Chili Davis, the Red Sox prior hitting coach, was fired and signed with the Chicago Cubs (who currently rank 23rd in home runs). Hyers was brought on by Alex Cora to be the next hitting coach of the club after he previously served as the assistant hitting coach on the National League-pennant winning Los Angeles Dodgers.
Hyers, renowned as a "launch angle expert" has greatly changed the dynamic in the Red Sox lineup. Hyers has used launch angles and off-the-bat velocities, along with the rest of today's new and improved technologies, to his advantage. Something past hitting coaches and Red Sox staff have failed to innovate.
The move has paid off big time, with outfieder Mookie Betts being one of the prime examples. Betts, who ranks in the top 10 in the MLB in exit velocity, averages 93.3 miles per hour off the bat, a major improvement from last year, where he ranked 88th in the league and averaged 88.4 miles per hour off the bat. Betts was a 5-tool superstar before, and Hyers found a way to improve his game.
He's done the same with the team's leader in home runs, J.D. Martinez. Martinez broke out and had his best season by far, with 45 home runs and drove in 105 runs for the Detroit Tigers and Arizona Diamondbacks last season. And yet, Hyers made Martinez better. If you've watched any Red Sox games on NESN this year, you've probably seen some cuts of J.D. Martinez watching film of the pitcher's windup and the his past at bats against that pitcher, in the dugout and on the tablet Hyers uses to his advantage. Hyers has motivated Martinez to improve and its showing. The Red Sox are just 69 games into the season, yet Martinez already has 22 home runs and 55 RBI's. Which means he's on pace to surpass his totals of last year, and hit 51 home runs and drive in 118 runs.
Hyers is making his best players even better, and has taken players on the cusp of breaking out over the edge. First baseman Mitch Moreland and shortstop Xander Bogaerts have proved that to be true. Before this season, Bogaerts never averaged an exit velocity of over 88.8 miles per hour. Through 2018, Bogaerts has maintained an average exit velocity of 91.7 miles per hour. Bogaerts has experienced increases in every stacast statistic, as a result of Hyers' enforcement of Statcast's importance. Meanwhile, Mitch Moreland, another one of Hyers' lab rats, has used launch angle to slug career highs in OBP, Slugging %, and OPS.
The Red Sox have gone from ranking in the middle or bottom of the pack to first in several major hitting statistics. These include: total bases, runs, hits and batting average. Whether its Hyers' endless dedication and motivation for his players success or his utilization of modern Statcast strategies, Hyers is making the Red Sox better, and he's not getting the credit. His addition to the coaching staff has been the Red Sox most important addition.