Way Too Early NFL Predictions: Final Records, Awards, and Playoff Results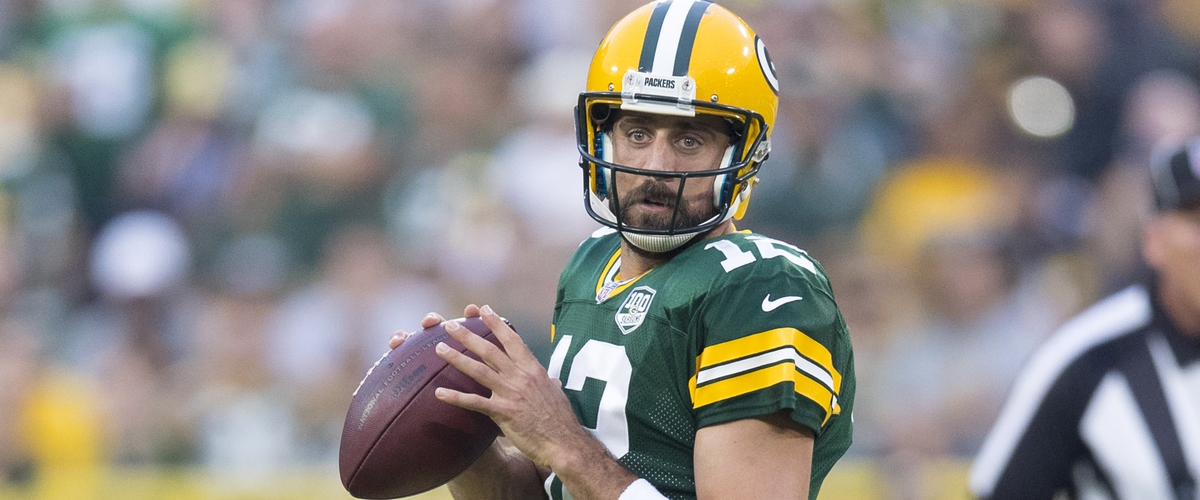 The time has finally arrived. Our first week of NFL football. Tomorrow, the season kicks off with a battle of the birds, the Atlanta Falcons and the Philadelphia Eagles, the last two victors of their conference, respectively. But we aren't here to talk about Week 1. We're here to talk about February.
Divisional Preview:
AFC East
1. New England Patriots (11-5)
2. New York Jets (5-11)
3. Buffalo Bills (4-12)
4. Miami Dolphins (4-12)
Overview:
While the AFC East produced two playoff teams last season, that won't be the case in 2019. Despite the buzz surrounding the in-house drama involving "The Big Three" (owner Robert Kraft, head coach Bill Belichick, and star quarterback Tom Brady), the Patriots will still dominate the weakest division in football. The Jets look forward, towards their future, with Sam Darnold at the helm at QB. While that is a step in the right direction, the remainder of their team remains a year or two away from contention, without making any real noise in the AFC. The Bills quarterback situation is a mess, with two backups and an unproven rookie battling for a starting role, LeSean McCoy could face suspension, and the remainder of the offensive core, already weak, did not get any better.
Divsional Preview:
AFC North:
1. Pittsburgh Steelers (11-5)
2. Baltimore Ravens (9-7)
3. Cleveland Browns (7-9)
4. Cincinnati Bengals (5-11)
Overview:
The Steelers should take a bit of a step back this year, especially with Le'Veon Bell continuing his holdout, but there won't be a new crown of the North, at least not yet. Baltimore improved, and was a fringe team last year, close to clinging onto a playoff spot, which they will get this year. The addition of Michael Crabtree went unnoticed, and its one that will pay dividends. I'm buying the Browns this year, at least to an extent. They won't be a playoff team by any means, but 7-9 is a realistic jump, and with the young talent of Nick Chubb and Denzel Ward, and the big splash additions of Tyrod Taylor and Jarvis Landry, an 0-16 season should be well into the rearview mirror. Cincinnati, aside from a potential breakout year from Joe Mixon, the Bengals have little to be excited about, and appear to have fallen into the basement in the AFC North.
Divsional Preview:
AFC South
1. Jacksonville Jaguars (10-6)
2. Tennessee Titans (9-7)
3. Indianapolis Colts (8-8)
4. Houston Texans (7-9)
Overview:
The AFC South is perhaps the most intruiging and toughest division in the entire conference. Any of the four teams could win it, however Jacksonville has the edge. With their newly found playoff success, and stifling defense, it will be too much for the other three teams to overcome. While it is expected Andrew Luck will pick up right where he left off, his defense and offensive line likely will too, and their running game took a hit when veteran Frank Gore left for Miami. Tennessee intrigues me, with its two-headed monster of Derrick Henry and Dion Lewis in the backfield, and young phenom Marcus Mariota given the keys to the offense, they look promising, with an improved defense as well.
Divisional Preview:
AFC West
1. Kansas City Chiefs (10-6)
2. Los Angeles Chargers (8-8)
3. Oakland Raiders (7-9)
4. Denver Broncos (4-12)
Overview:
While Los Angeles may be the flashier pick here, the team that's made the playoffs out of that divsion 4 out of the last 5 seasons, the Kansas City Chiefs, get the edge here, despite the loss of Marcus Peters. The Chiefs got better on offense; investing their trust in Patrick Mahomes and Kareem Hunt, and adding Sammy Watkins in the offseason. The connections of Mahomes/Watkins and Mahomes/Hill make for a deep passing threat unmatched by any, and by the way, Travis Kelce is still in town, too. The loss of Khalil Mack on the defensive side for the Raiders will be felt immensely, leaving no true superstar, or even better than decent defender for Oakland. The addition of John Gruden is intruiging, but until he can build a defense, Oakland remains out of the playoff picture, for now. Denver, although adding Case Keenum, lost C.J. Anderson, and did not find clarity at their glaring hole at running back, while Demayrius Thomas and Emmanuel Sanders continue to age out of their prime.
Divisional Preview:
NFC East:
1. Philadelphia Eagles (11-5)
2. New York Giants (8-8)
3. Washington Redskins (6-10)
4. Dallas Cowboys (6-10)
Overview:
Philadelphia, fresh off its first Lombardi Trophy, looks to repeat as not only Super Bowl Champions, but NFC East champions, and they'll do that with ease with no true threat emerging within their division. New York should make great strives, with its injury plagues healed (for now) and the addition of Saquon Barkley, making the Giants future at the running back position brighter than ever before. Dallas, experienced losses in very aspect of the game in the offseason, and is already being bitten by the injury bug with Travis Frederick going down. Washington looks to be a mess, with a new QB, a mess of a receiving core, and an injury riddled running back core.
Divisional Preview:
NFC North
1. Green Bay Packers (12-4)
2. Minnesota Vikings (12-4)
3. Detroit Lions (9-7)
4. Chicago Bears (6-10)
Overview:
Green Bay, with a well rested and motivated Aaron Rodgers, become immediate favorites in their division with the most physically talented player in football back at the helm. However, their defense and lack of a true #1 running back could get in the way of a deep playoff run. Minnesota was one quarterback away, and seems to have found that QB with Kirk Cousins on the club now. On paper, Minnesota is the most balanced team in the division (and maybe even conference). The only thing getting in their way, is their tricky division. Detroit found themselves a great head coach in Matt Patricia, but whether they make any real noise in the NFC North remains to be seen, and is unfortunate for the Lions and their playoff hopes. Chicago got better, but is still to young to contend now.
Divisional Preview:
NFC South
1. New Orleans Saints (12-4)
2. Atlanta Falcons (10-6)
3. Carolina Panthers (9-7)
4. Tampa Bay Buccaneers (5-11)
Overview:
The NFC South, in my opinion, is the toughest of its conference. Last year, it produced three playoff teams, and it very well could do so again, this season. New Orleans got better, on both sides of the ball, and its core, of Alvin Kamara and Michael Thomas, young and developing, looks to be on pace to get better every year. Some say Atlanta has the best roster in the NFC, and while I'd disagree, Atlanta looks to win at least 9 games, and maybe more. Carolina added C.J. Anderson, which quitely produced an above average RB duo with Christian McCaffrey. The health and age of Luke Kuechly and other aging defenders will make or break Carolina's season. Tampa Bay starts at a 3 game disadvantage without Jameis Winston, and its defense and running back core rank amongst the leagues worst.
Divisional Preview:
NFC West
1. Los Angeles Rams (11-5)
2. San Francisco 49ers (10-6)
3. Seattle Seahawks (5-11)
4. Arizona Cardinals (5-11)
Overview:
The NFC West shows only two real competitors: Los Angeles and San Francisco. LA was busy all throughout the offseason, adding star receiver Brandin Cooks, and developing one of the best cornerback duos in the league by adding both Marcus Peters and Aqib Talib. San Francisco (briefly) made Jimmy Garoppolo the highest paid player in the history of the sport, and they also added All-Pro CB Richard Sherman. LA though, is the defending divisional champion, and has a deeper roster all around, which should help them find their way to a second consecuctive NFC West championship. Seattle's dynasty appears to be far and away behind them, with its core gone and its offense back to the drawing board. Meanwhile, Arizona continues to waste the career of ageless wonder Larry Fitzgerald, and a tough schedule will probably stop them from making noise in their division, let alone thier conference.
NFL Awards:
Most Valuable Player: Aaron Rodgers, QB, Packers
Offensive Rookie of the Year: Saquon Barkey, RB, Giants
Defensive Rookie of the Year: Denzel Ward, CB, Browns
Offensive Player of the Year: Jimmy Garoppollo, QB, 49ers
Defensive Player of the Year: Jalen Ramsey, CB, Jaguars
Comeback Player of the Year: Andrew Luck, QB, Colts
Coach of the Year: Mike Vrabel, Titans
Final Playoff Seedings:
AFC:
1. New England Patriots (11-5)
2. Pittsburgh Steelers (11-5)
3. Kansas City Chiefs (10-6)
4. Jacksonville Jaguars (10-6)
5. Tennessee Titans (9-7)
6. Baltimore Ravens (9-7)
NFC:
1. New Orleans Saints (12-4)
2. Green Bay Packers (12-4)
3. Los Angeles Rams (11-5)
4. Philadelphia Eagles (11-5)
5. Minnesota Vikings (12-4)
6. San Francisco 49ers (10-6)
Overview:
Rankings are tight but this is how the tiebreakers would project the teams. Atlanta (10-6), Carolina (9-7), and Detroit (9-7), are all snubbed of playoff spots. San Francisco sneaks their way in, and Aaron Rodgers leads his team to a first round bye.
Wild Card Round:
AFC:
#5 Tennesee Titans vs #4 Jacksonville Jaguars
Winner: #4 Jacksonville Jaguars
#6 Baltimore Ravens vs #3 Kansas City Chiefs
Winner: #6 Baltimore Ravens
NFC:
#3 Los Angeles Rams vs #6 San Francisco 49ers
Winner: #3 Los Angeles Rams
#5 Minnesota Vikings vs #4 Philadelphia Eagles
Winner: #5 Minnesota Vikings
Divisional Round:
AFC:
#2 Pittsburgh Steelers vs #4 Jacksonville Jaguars
Winner: #4 Jacksonville Jaguars
#1 New England Patriots vs #6 Baltimore Ravens
Winner: #1 New England Patriots
NFC:
#2 Green Bay Packers vs #3 Los Angeles Rams
Winner: #2 Green Bay Packers
#1 New Orleans Saints vs #5 Minnesota Vikings
Winner: #5 Minnesota Vikings
Championship Round:
AFC:
#1 New England Patriots vs #4 Jacksonville Jaguars
Winner: #1 New England Patriots
NFC:
#2 Green Bay Packers vs #5 Minnesota Vikings
Winner: #5 Minnesota Vikings
Super Bowl LIII
#1 New England Patriots vs #5 Minnesota Vikings
Winner: #5 Minnesota Vikings