Way Too Early NFL Season Predictions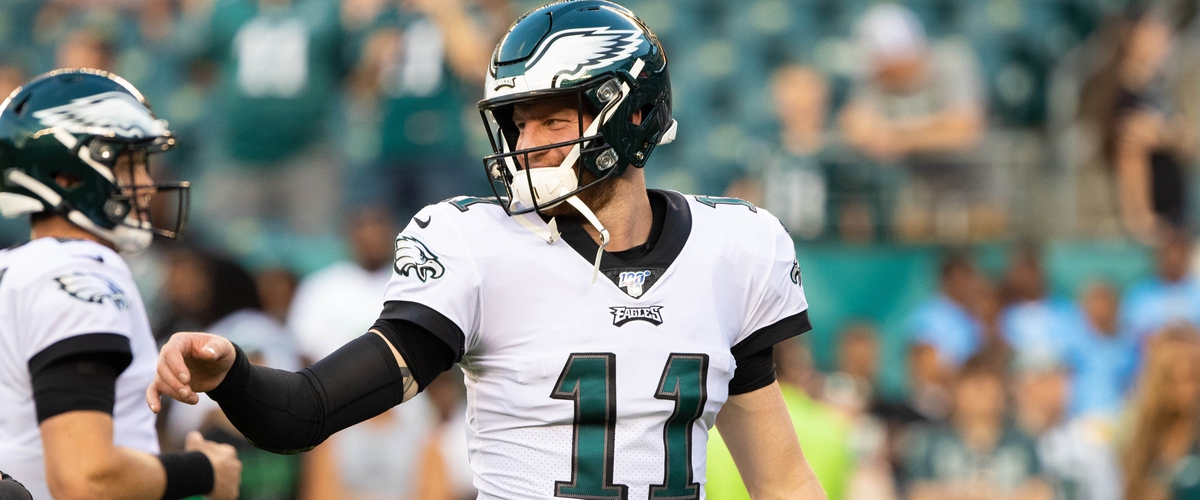 The time has come: opening night for the National Football League, in its 100th season. There is no question that as all 32 teams make their chase for a Lombardi Trophy, there has been plenty of shakeup throughout the league. Antonio Brown, one of the league's best and highest paid wide receivers, left Pittsburgh after demanding a trade, and found a new home in Oakland. The game's best tight end (arguably) Rob Gronkowski, retired, as did one the leagues best quarterbacks, Andrew Luck. Many teams found new starting caliber players through the draft, like the Arizona Cardinals, who took their Week 1 starting quarterback Kyler Murray with the first overall pick. But enough about the past, let's look ahead. How will this upcoming season look in the history books?
Regular Season Standings (Division)
Divisional Preview:
AFC East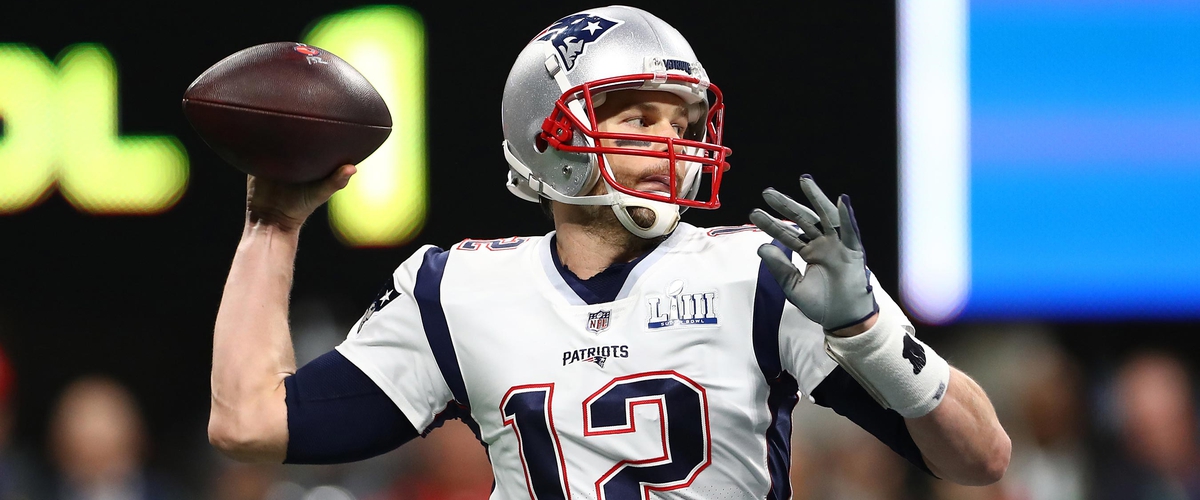 1. New England Patriots (13-3)
2. New York Jets (7-9)
3. Buffalo Bills (4-12)
4. Miami Dolphins (3-13)
The league's 100th season will be no different than much of its last 20 seasons in the AFC East. The Patriots will dominate again. Tom Brady finally showed some signs of age in 2018, but the Patriots backed him up by guiding him to a 6th Super Bowl title. Not to mention, playoff Brady was alive and well. While they lost Rob Gronkowski and Chris Hogan in the offseason, the Patriots still feature one of the league's better receiving cores with Super Bowl MVP Julian Edelman, newly reinstated Josh Gordon, offseason acquisition Demayrius Thomas, rookie wide receiver N'Keal Harry, and the emerging Phillip Dorsett. Not to mention, the defense looks like one of the best that New England has had in a long, long time. Outside of the clear division favorites, the New York Jets improved, and their record will show it. Sam Darnold will gain more experience as a NFL QB, and they will definitely utilize their offseason acquisitions, Le'Veon Bell, Jamison Crowder, and a rejuvenated defense. The Buffalo Bills didn't get much better or worse this offseason, but have one of the league's tougher schedules, and weakest offenses, which will make it hard for them to succeed this season. The Miami Dolphins are in full tank mode, with nothing nearly fruitful enough on their roster to even win 5 games, let alone make a playoff push.
Divisional Preview:
AFC South
1. Houston Texans (11-5)
2. Indianapolis Colts (9-7)
3. Tennessee Titans (6-10)
4. Jacksonville Jaguars (4-12)
The AFC South is now easily the most unpredictable division in the AFC with Andrew Luck's surprise retirement just two weeks ago. Although Jacoby Brissett will now be the signal caller in Indy, let's not forget that this is very much a Super Bowl caliber core surrounding him. The offensive line is as good as its been in the last 5-10 years in Indy, and the defense looks amazing. TY Hilton, Jack Doyle, Eric Ebron, and Devin Funchess headline a receiving core capable of doing big things. However, even with a healthy Andrew Luck, the Colts were never winning this division, as the Houston Texans have put all the chips in for the 2019-20 season. They added one of the leagues best left tackles in Laremy Tunsil, now have a fully healthy and top five quarterback in Deshaun Watson, and have another amazing receiving core, with DeAndre Hopkins, Will Fuller, and Kenny Stills, just to name a few. Lead by JJ Watt, their defense is still playoff caliber, and should help them win the AFC South. The Tennessee Titans have consistently been one of the more average teams in the league the last few years, and they didn't do much in the offseason to change that, besides adding an above average backup quarterback in Ryan Tannehill. They are still pretty average, and one of the leagues least appealing offensive teams, but they also have a very tough schedule, and that will make it hard for them to even reach .500 in 2019. As for the Jaguars, they are two years removed from their run to the title game, and have a new quarterback in Nick Foles (who I don't buy). There's still a lot of drama there in the locker room, and aside from head of football operations Tom Coughlin, there isn't much to like. Expect a full rebuild season.
Divisional Preview:
AFC West: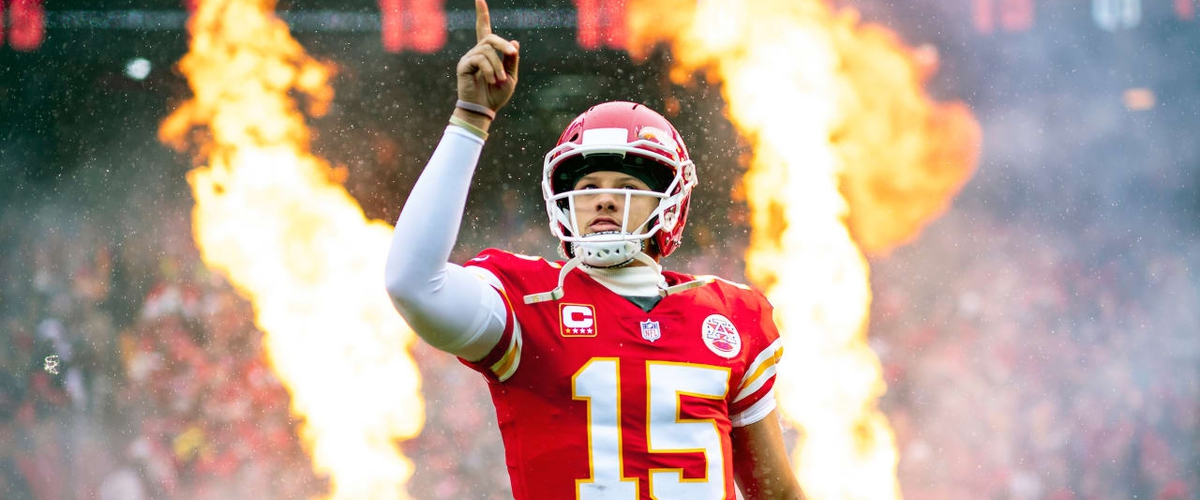 1. Kansas City Chiefs (12-4)
2. Los Angeles Chargers (10-6)
3. Denver Broncos (6-10)
4. Oakland Raiders (5-11)
The 2018-19 season was owned by one player: Patrick Mahomes. And with an even better surrounding core, its hard to envision a scenario where that doesn't happen again in the 2020 season. The defense has gotten much better, and although they lost Kareem Hunt, they still have a very serviceable running back core in Damien Williams and LeSean McCoy. They proved last season that they can play well against good opponents, something Andy Reid has had his fair share of struggles with. Expect another successful and competitive year for the Chiefs. As for the Chargers, I expect much of the same out of them. They have a pretty tough schedule, but its nothing that should stop them from reaching the playoffs for the second straight season. The Broncos have a more proven quarterback in Joe Flacco, but no other part of their offense is serviceable enough to make the playoffs in a tough division, which is why I have them on the back-burner of mediocrity: 6-10. As for the Raiders, 5-11 is pretty much their ceiling. Their defense still needs a lot of improvement, Antonio Brown may not even play a single snap, and much of their team relies on success from rookies and first year starters. Expect another down year for Gruden's Raiders.
Divisional Preview:
AFC North: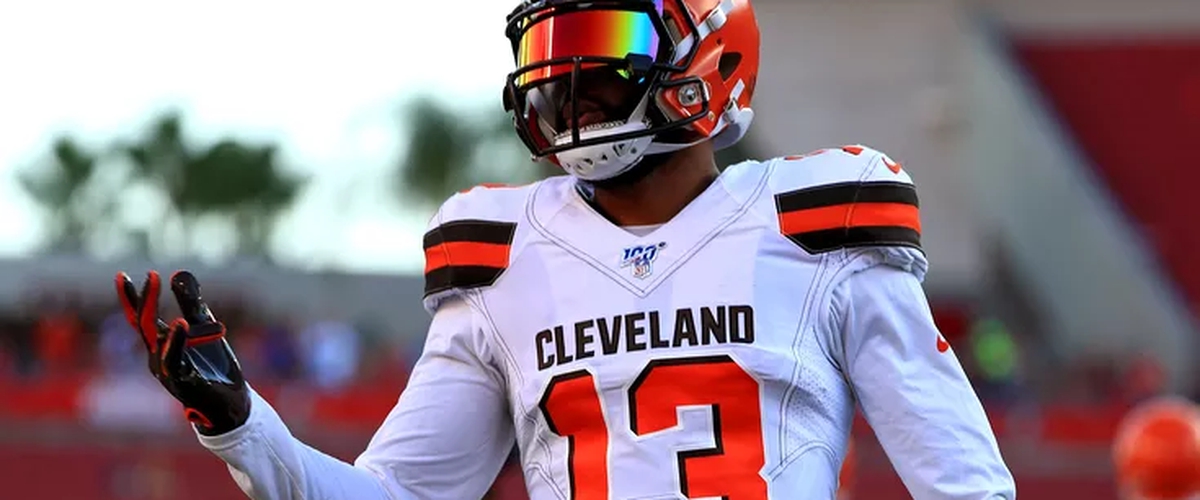 1. Pittsburgh Steelers (11-5)
2. Cleveland Browns (10-6)
3. Baltimore Ravens (9-7)
4. Cincinnati Bengals (4-12)
The Pittsburgh Steelers were in large part, a disappointment last season. It was supposed to the reunion of the three B's: Ben, Brown, and Bell. Well, one of those players spent the whole season on the sideline due to a contract dispute (Bell), and the other two had a drama so large that it lead to a divorce at the season's end (Ben and Brown). But that's exactly it. With all of the drama behind them, the Steelers now have a bright future ahead of them. They've still got a top ten QB in Ben Roethlisberger, two young, explosive running backs in James Conner and Jaylen Samuels, and a young receiving core worth building around with JuJu Smith-Schuster, James Washington, Donte Moncrief, and Vance McDonald. Their defense isn't great, but their offense is explosive enough to outweigh that. Expect a major bounce back for the Steelers. As for the Browns, they are still in the midst of one of the worst playoff droughts in NFL history, and that will come to an end, finally, in 2020. The front office made many moves necessary to make a playoff run. They added a top five wide receiver in Odell Beckham Jr, who is complimented by his college best friend, Jarvis Landry. Kareem Hunt is suspended for the first eight weeks, but upon his return, the Browns have easily one of the best back fields in the NFL in Hunt, and second year star Nick Chubb. The defense is pretty good, their front seven is relentless, lead by the #1 overall pick just two seasons ago, Myles Garrett. Baker Mayfield will be at the helm all season, and assuming their mystery head coach Freddie Kitchens doesn't mess up too bad, they should take advantage of their light schedule and sneak into the playoffs. The Ravens will be good, but not good enough. Their defense lost quite a few veteran leaders, with Terrell Suggs, C.J. Mosely, and Eric Weddle coming to mind. Although they added Mark Ingram to the offense, their receiving core is one of the worst among contenders throughout the league, and Lamar Jackson has a big year ahead of himself, needing to prove himself. The Bengals will be in the basement again, as they search for some pieces to build around, aside from Joe Mixon.
Divisional Preview:
NFC East: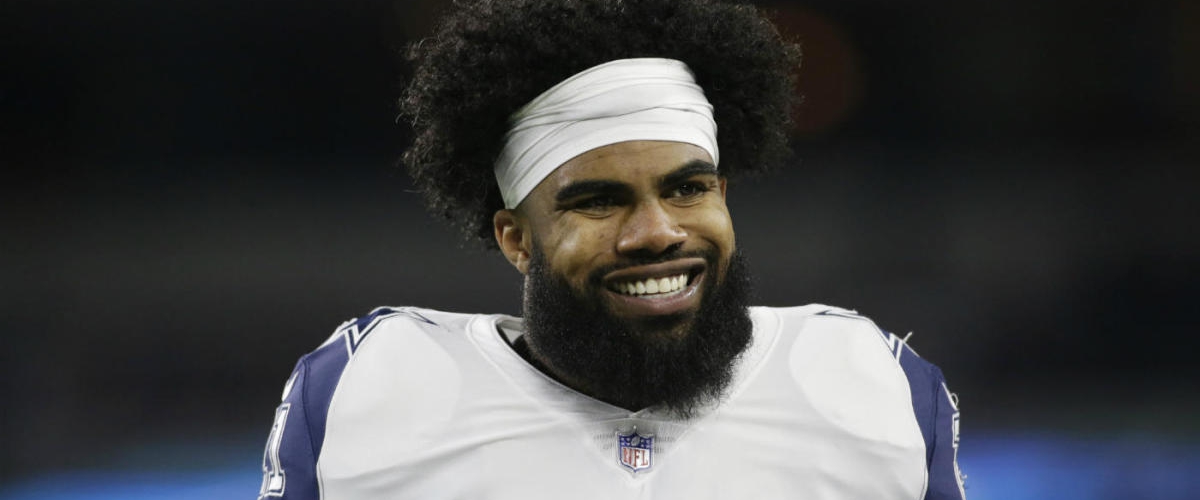 1. Philadelphia Eagles (12-4)
2. Dallas Cowboys (11-5)
3. New York Giants (5-11)
4. Washington Redskins (3-13)
The NFC East may be home to the conferences two best, and two worst teams. The Eagles and Cowboys both look really, really good. Don't forget that this Eagles team is just two seasons removed from a Lombardi Trophy. And last season, they managed to hobble and sneak their way into the playoffs without their quarterback, a banged up and below league average running back core, injuries on the O-Line, and a devastated secondary. Oh, and they won a playoff game, too. This year, they're healthy. They brought back DeSean Jackson, added a solid running back in Jordan Howard, and still have one of the league's best tight end duos in Zach Ertz and Dallas Goedert. Their defense got younger, faster, and fresher, and their secondary is healthy again. Expect a statement year from the Super Bowl 52 Champions. As for Dallas, Ezekiel Elliott is officially back with the team, and they too look really, really good. Arguably the best running back in the league, he completes their offense with good enough complimentary pieces. Amari Cooper fit in really well with the Dallas offense last season, and they added Randall Cobb to back him up, along with Michael Gallup. If he can stay healthy, that core should be good enough to help Dak Prescott lead Dallas to some success. Their defense was scrappy last year, and if they can do what they did last year again, they to are capable of a Super Bowl run. Onto New York, where this is likely Eli Manning's last season, and he won't finish it. Expect Daniel Jones to take over at some point. Their receiving core is already in shambles with injury, and although they added Jabrill Peppers, the defense still needs a lot of work. The Redskins, are somehow even worse, with a backup quarterback as their starter, and other than young Dwayne Haskins, little to nothing to build around. Expect a full rebuild year in DC.
Divisional Preview:
NFC South: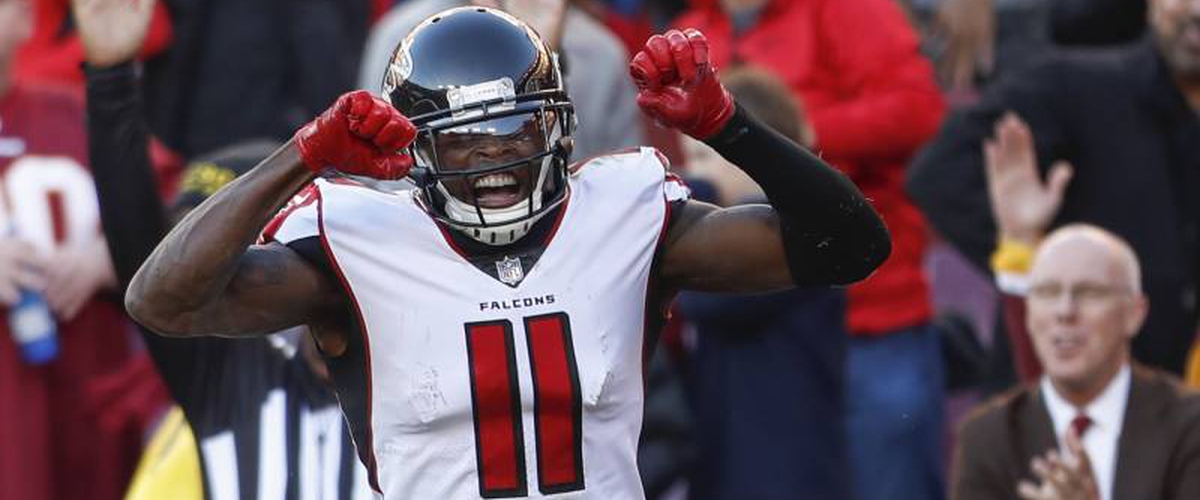 1. Atlanta Falcons (11-5)
2. New Orleans Saints (10-6)
3. Carolina Panthers (9-7)
4. Tampa Bay Buccaneers (4-12)
The NFC South is consistently one of the most competitive divisions in football, and I expect that to continue this season. The New Orleans Saints have a vengeance: they feel they were robbed of a Super Bowl appearance (and they may have been). However, Drew Brees showed signs of age towards the end of last season, and Latavius Murray is a downgrade from Mark Ingram, which could lead to a change of role, and tougher season for Alvin Kamara. Aside from the newly extended Michael Thomas, their receiving core is a lot of question marks. This is still a very good and playoff caliber team, but I expect a slight step back from the Saints this season. With the shoe on the other foot, the Falcons are due for a bounce back year. They are three years removed from their Super Bowl loss, but I buy this Falcons team this year. The offensive line and running back core is healthy again, and assuming Julio Jones plays, this is a really, really good receiving core, with Julio, Mohamed Sanu, and second year standout Calvin Ridley. Austin Hooper is quietly one of the better receiving tight ends in football. The defense got younger and healthier, and this should be a bounce back year for the birds. If everyone stays healthy, and Julio doesn't hold out, the Falcons could surprise everyone and win the division. The Panthers improved in the offseason, and in my opinion, have one of the most underrated passing games in the league. Cam Newton is dealing with a lot injury wise, yes, but they have more than you think around him to have success: young receivers DJ Moore and Curtis Samuel, veteran tight end Greg Olsen, and offseason acquisition Chris Hogan, to go along with arguably the best pass catching back in the game (Christian McCaffrey), will easily be enough for Cam to work with to have some success. For once, the question lies with the defense, and Ron Rivera. Expect a good season for Carolina, but not enough to make the playoffs in a very good NFC conference. As for Tampa Bay, Bruce Arians is the new coach, but that doesn't change the fact that Jameis Winston is still the quarterback, and there are questions up and down the roster. Like everyone else in the bottom of their divisions: expect a rebuilding year in Tampa Bay.
Divisional Preview:
NFC West: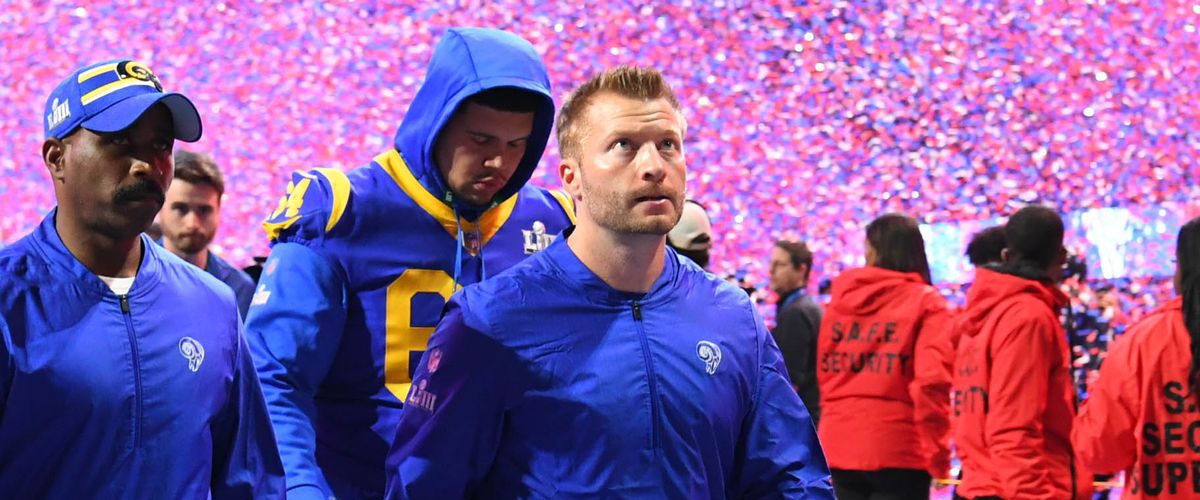 1. Los Angeles Rams (12-4)
2. San Francisco 49ers (9-7)
3. Seattle Seahawks (9-7)
4. Arizona Cardinals (4-12)
The Rams came oh so close in 2018-19, losing in the Super Bowl despite an admirable performance by their defense against Tom Brady. There isn't much to say here: the Rams will be very, very good. This is in large part the same team that tore through the NFC last season, and as long as Todd Gurley is healthy, they could do it again this season. They locked up many of their important pieces in the offseason, and this team is ready to win a title. The question is if they will be able to keep up with an improved conference, and division. That leads us to the 49ers, who look for their franchise quarterback, Jimmy Garoppolo, to win some games for them. He spent last season on the sidelines. He has George Kittle, who established himself as a top five tight end last season, but the rest of their receiving core is in large part, sub-par. The running back core is already bit by injury. This team will be good as long as Jimmy G is good, but again, in a tough conference, could be playoff snubs. That brings us to the Seahawks, who surprised everyone and made a playoff run last season. This season, that will be much harder, with an improved conference, and a team that underwent some major changes in the offseason. Doug Baldwin retired, and the team's replacement, D.K. Metcalf, is still too raw to make an impact. The defense is very much in the middle of the pack, like much of their team. Russell Wilson will have another MVP caliber season, but it will be buried by a tough conference. Expect this team to narrowly miss the playoffs. As for Arizona, they will improve from last season, but it's baby steps. Even though Kyler Murray will have a monster year, this team is in the middle of a large scale rebuild, and not ready to come out of the basement yet.
Divisional Preview:
NFC North: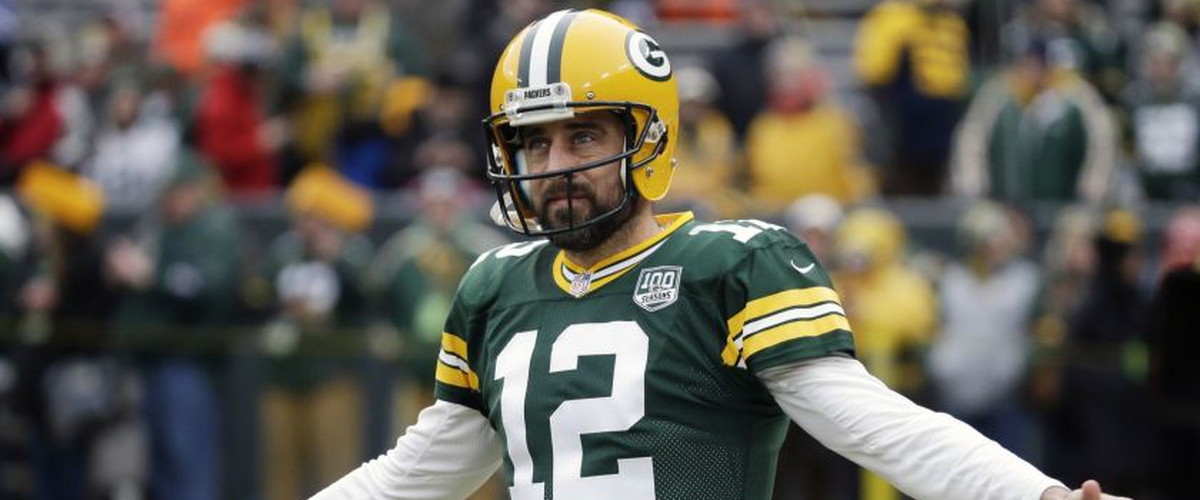 1. Chicago Bears (11-5)
2. Green Bay Packers (9-7)
3. Minnesota Vikings (8-8)
4. Detroit Lions (5-11)
This division is in large part, wacky. The team with the most talented roster sits in the bottom half of the division (the Vikings). The best player in the division sits in second place (Aaron Rodgers and the Packers). That leaves Matt Nagy's Bears as the division winners. Yes, they may have stunk it up on Thursday Night Football, but this defense, and in some ways, the offense, is too talented not to have success this season. They have a very, very tough schedule, but they'll do just enough to win the division. As for Green Bay, Aaron Rodgers finally won the battle and pushed Mike McCarthy out of his job. He has Matt LaFleur now, and a new look offense, built around Davante Adams. The running back core is enough, but not great. Simply because of Rodgers and some LaFleur, this team will have a winning record, but it still needs more to make the playoffs. That leads us to Kirk Cousins and the Vikings. They easily have the most talented roster (offensively, and maybe even defensively), in the division, but Kirk Cousins inability to win prime-time games won't bode well with their tough schedule. This will be another frustrating season in Minnesota, and one that may make them re-think the quarterback position entirely. In Detroit, the Lions won't be good, but they will be the best team in the NFC to finish in last, if that means anything. Matthew Stafford has Kenny Golladay and Marvin Jones at his disposal, and a solid running back in Kerryon Johnson. The defense got better, too, but this team is poorly coached. This team will be a talented 5-11 (somehow), and I think it may lose Matt Patricia his job.
LIGHTNING ROUND
NFL Awards:
Most Valuable Player: Ezekiel Elliott, RB, Dallas Cowboys
Offensive Rookie of the Year: Kyler Murray, QB, Arizona Cardinals
Defensive Rookie of the Year: Devin Bush, LB, Pittsburgh Steelers
Offensive Player of the Year: Baker Mayfield, QB, Cleveland Browns
Defensive Player of the Year: J.J. Watt, DE, Houston Texans
Comeback Player of the Year: Carson Wentz, QB, Philadelphia Eagles
Coach of the Year: Dan Quinn, Atlanta Falcons
Final Playoff Seeding:
AFC:
1. New England Patriots (13-3)
2. Kansas City Chiefs (12-4)
3. Houston Texans (11-5)
4. Pittsburgh Steelers (11-5)
5. Cleveland Browns (10-6)
6. Los Angeles Chargers (10-6)
(In the Hunt)
7. Baltimore Ravens (9-7)
8. Indianapolis Colts (9-7)
NFC:
1. Philadelphia Eagles (12-4)
2. Los Angeles Rams (12-4)
3. Chicago Bears (11-5)
4. Atlanta Falcons (11-5)
5. Dallas Cowboys (11-5)
6. New Orleans Saints (10-6)
(In the Hunt)
7. Carolina Panthers (9-7)
8. Green Bay Packers (9-7)
9. San Francisco 49ers (9-7)
10. Seattle Seahawks (9-7)
Conference Championships
AFC:
New England Patriots def. Kansas City Chiefs
NFC:
Philadelphia Eagles def. Dallas Cowboys
Super Bowl
New England Patriots def. Philadelphia Eagles