Xander Bogaerts: An Unsung Hero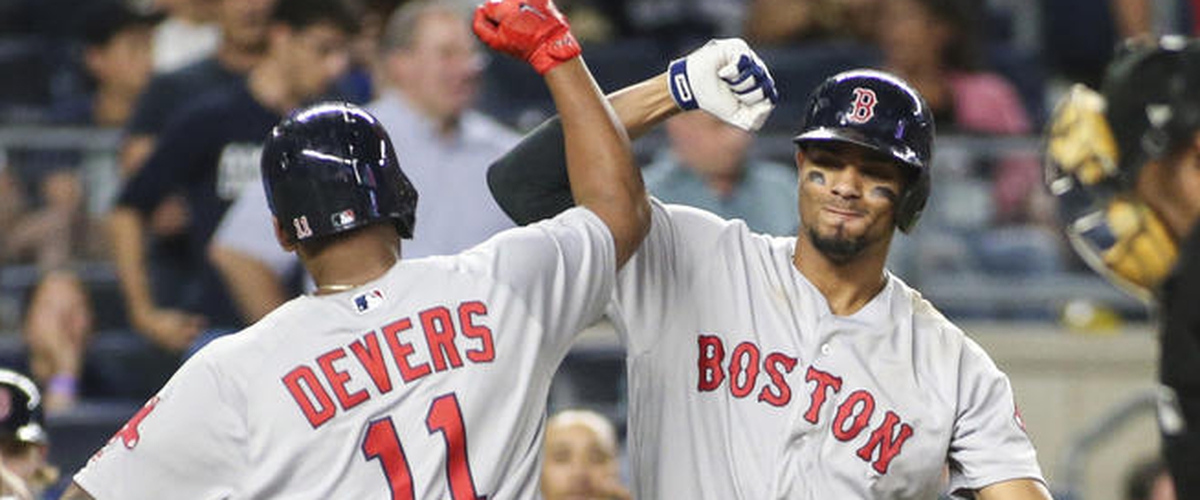 The 2018 Boston Red Sox have established themselves as the far-and-away favorites in not only the AL East, but quite possibly the American League conference itself. While fellow MVP candidates J.D. Martinez and Mookie Betts have been big pieces of the puzzle, one man has lived (and raked) in the shadows all season: 2 time Silver Slugger Award winner Xander Bogaerts.
While he may not have 37 home runs, or be on pace for a 30/30 season, Bogaerts has at the very least come close to, if not match the value JD and Mookie bring to the table.
Offensively, Bogaerts has looked as good as ever before, and his basic and general statistics show it. With the help of hitting guru Tim Hyers, the 25 year old has already posted career highs in slugging percentage (.507), OPS (.856), and OPS+ (128). Additionally, the "X-Man" is on pace to record career highs in home runs, runs batted in, doubles, and walks, where current highs were produced in the 2015 and 2016 seasons, respectively.
Those numbers don't show just how much value Bogaerts has brought to the table, though. Although his WAR (wins above replacement) sits at a modest 2.9, additional player value statistics display Xander's true value to the team.
Bogaerts RC/G (runs created per game), has ballooned to a career high 6.1. What does this mean? The answer is simple: Bogaerts is singlehandedly creating and producing more runs than he has for his team ever before, and it's showing on the stat sheet.
While we could go on all day about advanced statistics and sabermatics and how they help show a player's value, Bogaerts' clutch statistics tell even more of a story.
Throughout the 2018 season, whenever Alex Cora and the Sox have turned to Bogaerts in clutch plate appearances or situations, he has failed to disappoint. With runners in scoring positon, Bogaerts has slashed a .337 AVG, with 10 home runs and 65 RBI's in 123 plate appearances. 4 of those home runs (and 25 of the RBI's), have come with 2 outs and runners in scoring position, in just 52 plate appearances, respectively.
Bogaerts isn't getting cheap hits or making cheap contact, either. His batting average on fly balls is .235, meaning he hasn't gotten very many bloop singles, and the outfieders have made the easy outs. His batting average on line drives, however, tells a different story. Xander is hitting .704 on line drives, with an OPS of 1.807, meaning he's using the whole field, and lacing shots into the gaps where balls are supposed to go down for base hits. 50 of his 104 hits have come on line drives, which is a good sign, because he's making good, hard contact.
While defense may not be as flashy as offense (most of the time), Bogaerts has excelled in the field, as well. He's turned 50 double plays, helping his pitching staff via the twin killing at a very high rate. His fielding percentage rests at .982, his highest since the 2015 season. His range factor of 3.96 also sits at its highest since the 2015 campaign. Bogaerts has also saved 14 runs in the field, and his F2O% (balls fielded that resulted in outs), lies at 90%, a career high, which shows he's had some tough luck hops/errors that have brought down his fielding percentage, because those weren't "fielded".
Bogaerts is setting career highs in every area, and he's done it while spending time on the DL this season as well. The conclusion: Bogaerts is having his best season to date, and is setting career highs in a smaller sample size.
When you think about the 2018 Boston Red Sox, remember Xander Bogaerts. He's been a huge reason for their success.