Analyzing Kirk Cousins' Options in Free Agency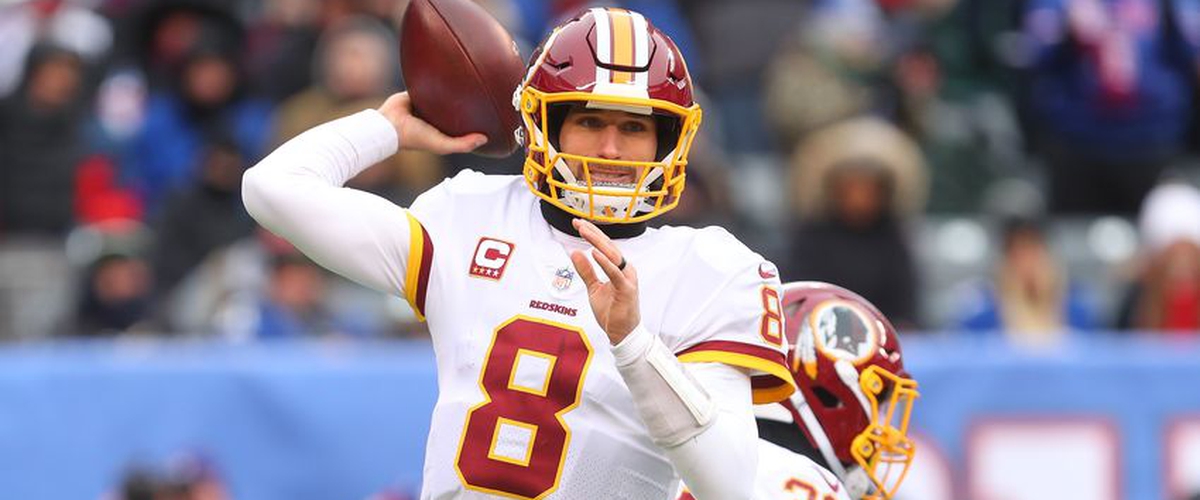 -With the breaking news coming out of the NFL world last night, that the Washington Redskins would acquire Alex Smith from the Kansas City Chiefs for cornerback Kendall Fuller and a 3rd round pick, I think may NFL fans were in shock. The Kansas City Chiefs were destined to trade Alex Smith this off-season, as the writing was on the wall as soon as Andy Reid and company drafted Patrick Mahomes in the first round of last year's draft. I believe Mahomes will be a stud, and while Alex Smith was fantastic this past season, it made sense to trade him now, as he still had a year left on his deal. The landing spot for Smith, however, was interesting. The Washington Redskins have been trying to not be fully committed to Kirk Cousins for two years now, consistently slapping the franchise tag on him. Truthfully, I'm dumbfounded why they wouldn't want to lock in a 29-year old QB who has been tremendous for Washington, has led them to the playoffs, and was consistently an above-average quarterback in the NFL. If you look at this Redskins roster, the front office hasn't found him a solid running back, let the majority of his key playmakers depart in free agency (DeSean Jackson, Pierre Garcon), and his top weapon has been injury-prone Jordan Reed. The Redskins have consistently fielded a below-average defense with Cousins, and have played in a traditionally difficult NFC East. All said and done, Cousins was solid for Washington, and solid is pretty good in a quarterback league. Is Alex Smith, a quarterback that is 4 years older and probably about even with Cousins talent-wise, worth giving up Kendall Fuller (who ranked as PFF's #5 corner in football) and a 3rd round pick? On the surface, I don't hate the deal for Washington, as Alex Smith has consistently proven he can get a team to the Playoffs. That being said, I don't love it at all; in essence, this deal is Alex Smith for Kendall Fuller (an elite, and underrated corner), a 3rd round pick, and Kirk Cousins. To be honest, I think Kansas City comes away the big winner by a longshot here, and it'll be interesting to see how Alex Smith does in the nation's capital. Let's dive in and examine all of the potential suitors for Kirk Cousins this summer, and which team is the best fit. Below, I'll rank potential destinations for Kirk Cousins, from worst to best fit.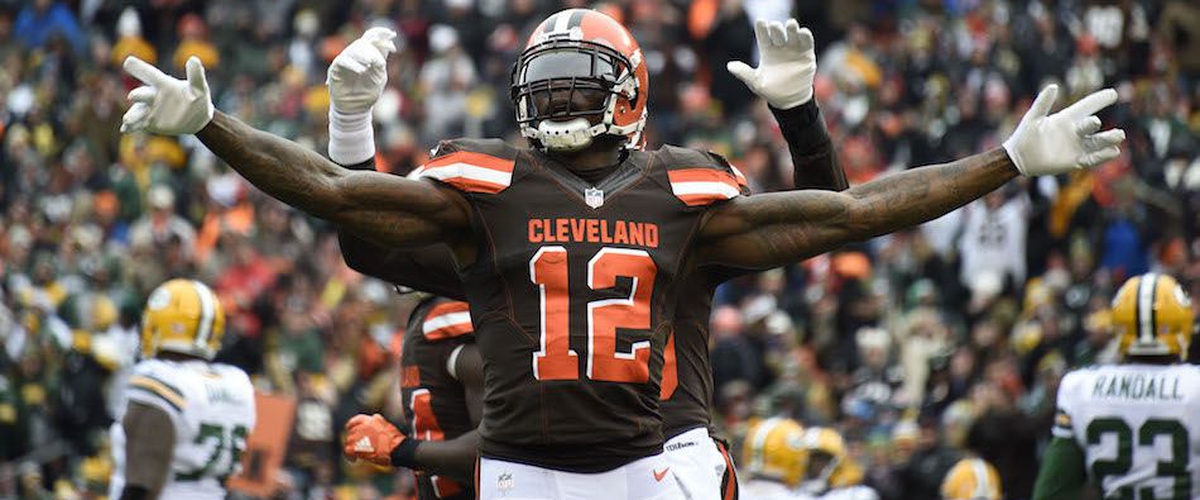 Destination #1: Cleveland Browns
-It's fairly obvious to think the Cleveland Browns will aggressively pursue Kirk Cousins, as he has the talent to turn this team around fairly quickly. As much fun as we all have mocking Cleveland (and Hue Jackson), their team wasn't awful this season, and I believe are only two fixes away from being a 6-7 win team. The first fix is replacing DeShone Kizer; while I think he can be a low-end starter in the NFL, he isn't there yet, and for a team with a defense ready to compete, and impact offensive players, a low-end starter isn't good enough. Cleveland has to find their QB this off-season; it's priority number one. The second fix is firing Hue Jackson, who is not cut out to be an NFL head coach. Hue Jackson was awful as the Raiders Head Coach, he rebuilt his reputation by heading some innovative offenses in Cincinnati, and got the Browns job. Truth be told, he is the worst head coach in the NFL, and he even made Ben McAdoo look not that bad. I'm also still anxiously awaiting Hue to jump into one of the Great Lakes since he went 0-16 this season, after vowing they would be better than 1-15. That being said, I do believe a player of Kirk Cousins' caliber can make Cleveland more than respectable next season. Cousins will have one of the best receivers in football in Josh Gordon, a more-than-capable second option in Corey Coleman, and two talented backs in Isaiah Crowell, and hybrid RB/WR-Duke Johnson. Add in a solid offensive line, two top-5 draft picks, and a solid defense, and Cousins makes sense here. Additionally, if Cleveland were to land Captain Kirk, they could trade the #1 pick in the draft for more picks, and possibly make a really talented young squad. While that all sounds great, I can't imagine Cousins opts to sign with Cleveland. Even with him on board, it'll be probably 2-3 years before all their young talent can fully mesh, and by that time, Cousins will be 31-32 years old. I think Cleveland will offer the most money to Cousins, but after hearing him say money isn't the deciding factor, I think that makes Cleveland the worst fit.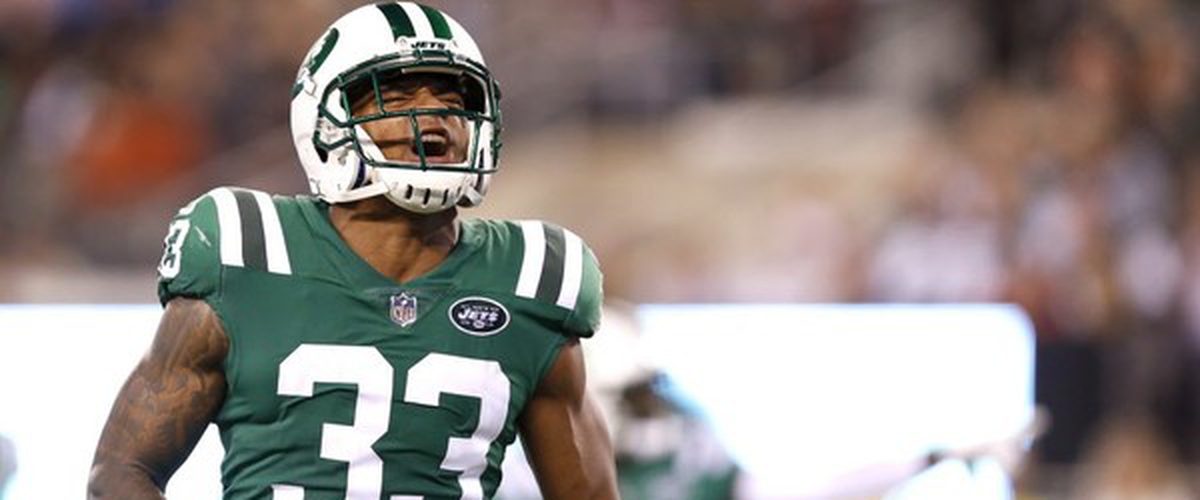 Destination #2: New York Jets
-The New York Jets were surprising this season, winning five games, which is probably five more than the majority of football fans expected them to win. New York plays really hard, has some solid young building blocks (Jamal Adams, Robby Anderson), and they play in a big market. It appears as if Kirk Cousins is a solid fit for this team, as many would probably point out that the Jets lost six games by 1 possession this season. If Kirk Cousins were the QB over Josh McCown, perhaps they win four of those six, and maybe sneak into the playoffs. While this fit makes a ton of sense, as Cousins perfectly fills a need and the Jets don't have a top-5 pick, I don't think it's a great fit from Kirk Cousins' perspective. The Jets are a classic letdown team; I truly believe that so many teams looked over the Jets as an easy opponent, and it allowed New York to win some games. Looking at this roster, they still have a ton of holes; mainly along at quarterback, running back, the offensive line, pass rusher and could use some help at cornerback. Additionally, the Jets had so many players overachieve this season; Jermaine Kearse, Robby Anderson & Austin Seferian-Jenkins were never impact players before this season, Morris Claiborne became an elite cover corner (when healthy), and Jamal Adams was a stud. Banking on all of those players replicating last year's production isn't necessarily unreasonable, but it is highly unlikely. Kirk Cousins would have to come into a team that is still going through a rebuilding process, and while he will expedite it, he'll have to play behind a poor offensive line, and have access to limited weapons. I think New York would be better off to draft their own QB this year, use their cap space to add some skill players, offensive lineman, and pass rushers, and build a young team around a player like Josh Rosen or Sam Darnold. Spending up for Kirk Cousins restricts their ability to pay for some elite free agents such as Trumaine Johnson, Le'Veon Bell, Nate Solder, Andrew Norwell, etc. I don't think the Jets are there yet talent-wise to lure a player like Kirk Cousins in, and I don't think his addition would make New York a playoff team, either.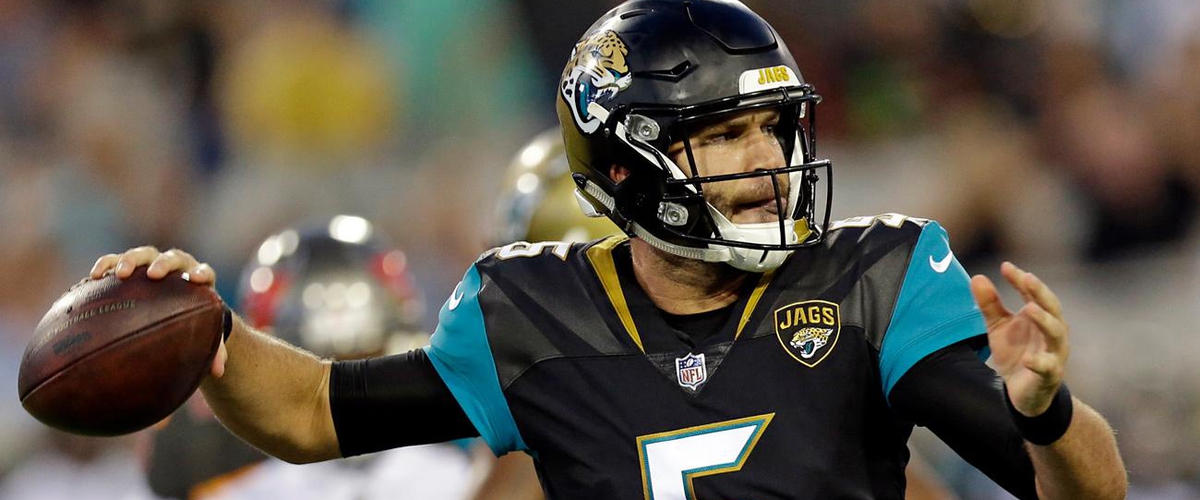 Destination #3: Jacksonville Jaguars
-The Jacksonville Jaguars are constantly thrown around as a great fit for Kirk Cousins, but I'm not completely sold on it. While adding a quarterback of his caliber would certainly elevate Jacksonville into the NFL elite, Blake Bortles complicates things, as his money for the upcoming season looks to be guaranteed. Truthfully, whether we want to admit it or not, Bortles was pretty good for Jacksonville, especially towards the end of the regular season, and the postseason. Bortles had 9 TDs/5 INTs in December, but his first three games (Indianapolis, Seattle, Houston), he had 7 TDs/0 INTs. In the playoffs, Bortles had 3 TDs/0 INTs, and his average passer rating was a 91.0 (league average is 86.9). So, statistically, Bortles was around an average-above average NFL quarterback this season, he is still young (he is only 25), and had a pretty good 2015-2016 NFL season. Add in the fact that if Jacksonville were to sign Kirk Cousins, they probably couldn't get much value in trading Blake Bortles. I just can't envisioning the stars aligning here for Kirk Cousins to head to Jacksonville, a team that really wants to emphasize Leonard Fournette and their defense. Honestly, Jacksonville doesn't need Kirk Cousins to make them a Super Bowl contender, they were just one amazing Stephon Gilmore play away from most likely being in Minneapolis this year. Additionally, the Jaguars don't have a ton of cap space (they have the 19th most in football), and with Allen Robinson a free agent, they shouldn't be necessarily splurging on another quarterback, especially when their current quarterback has shown that he can compete against elite NFL teams. I think it would be a mistake for Jacksonville to sign Cousins; they have Blake Bortles locked into $18M this season, they're coming off of a conference championship appearance, and don't have a ton of cap space. I don't believe that Jacksonville needs a player like Kirk Cousins to win a Super Bowl, he would be helpful, but he isn't necessary.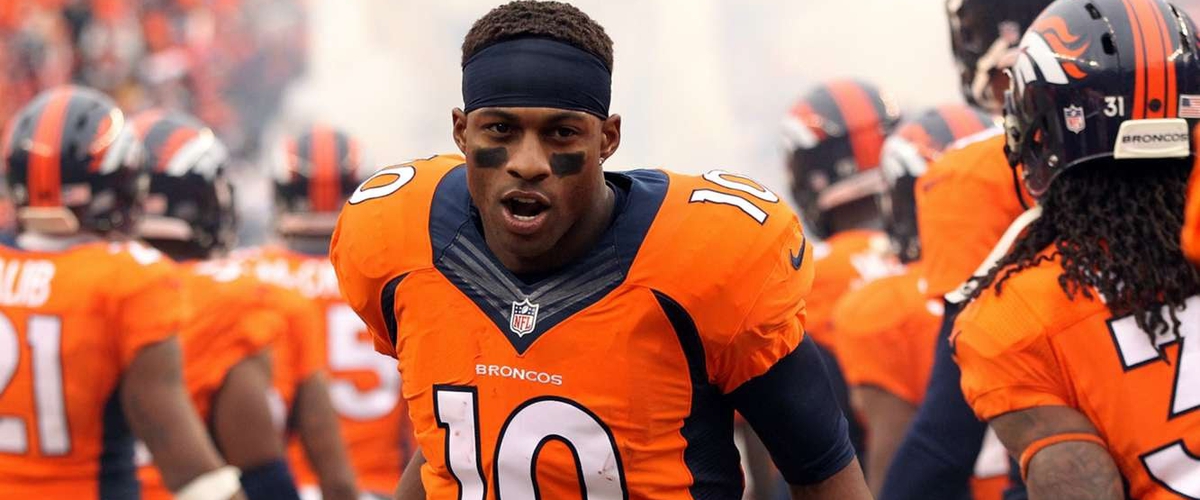 Destination #4: Denver Broncos
-In my opinion, I believe the Denver Broncos are destined for a rebuild. Denver has plenty of holes on the offensive line, they don't have a solid running game, their defense really struggled this past season (although, some of that could be attributed to their awful offense), and there are rumors that the team could look to part with elite cornerback Aqib Talib. It looks like Denver is at the end of a great run, and while I think a complete teardown isn't a terrible idea, especially with a top-5 pick this year, I don't think John Elway will go for that route. Kirk Cousins would immediately boost this team into playoff contention, even if it is just for one season, and that should be enough to entice both parties to potentially link up this off-season. Giving Demaryius Thomas & Emmanuel Sanders an above-average quarterback should work wonders to revitalize them, and will boost them into the discussion again as the best receiving tandem in the NFL. Signing Cousins could also give Denver a reason to potentially retain Talib, and keep their vaunted defense intact for one more season. Denver has plenty of holes to fill, especially if they were to use the majority of their available cap space to sign Kirk Cousins, but he were to make this team a contender next season. If Denver were to lure Cousins to the Mile High city, they could potentially trade back in the NFL Draft, acquire more picks, and replenish an aging roster with some young blood. Adding multiple young players, a franchise QB under-30, and having some solid win-now veterans (Thomas, Sanders, Talib, Chris Harris Jr., Von Miller), would give this franchise a breath of fresh-air, as they have consistently fielded some uninspiring teams. I think Kirk Cousins is extremely intrigued by Denver, as they are a storied NFL franchise and have one of the better front offices in the NFL. The question is, if Denver should opt for a Band-Aid type of treatment to a roster that could use a solid overhaul, or if they go for a full rebuild, and draft a player such as Baker Mayfield instead.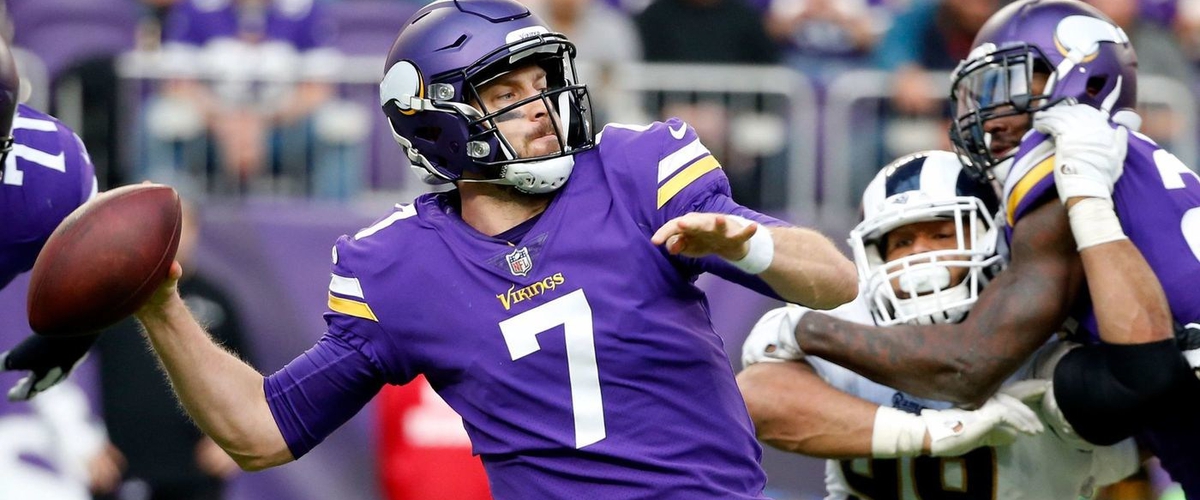 Destination #5: Minnesota Vikings
-The Minnesota Vikings were a team many considered to be the best in the NFL, before the Philadelphia Eagles obliterated them in the NFC Conference Championship. While Minnesota fielded three quarterbacks last season (Sam Bradford, Case Keenum & Teddy Bridgewater all played a snap this past season), they are all free agents this year, and prior to this year, weren't thought of as a franchise-type player. Sam Bradford was phenomenal early on this season, but injuries (again), derailed a promising season. Teddy Bridgewater returned from a catastrophic knee injury, but I'm not sure if Minnesota is still sold on him being their franchise player. Case Keenum was magnificent this season, filling in for Sam Bradford and miraculously leading this team to the NFC Championship Game. Keenum was fantastic, but I would be wary of him repeating this feat next season if Minnesota opts to retain him. First, offensive coordinator Pat Shurmur left to accept the Giants head coaching position, which puts Keenum in a weird spot. Case has struggled throughout his NFL career, but burst onto the scene in a big way, thanks to Shurmur's offensive brilliance, and breakout campaigns from Adam Thielen & Stefon Diggs. Second, it is very hard to repeat a magical season, as opposing defenses can better prepare for the player (look at how defenses adjusted to Colin Kaepernick & Robert Griffin III after their amazing seasons in 2013). My point is, that Case Keenum will probably not be the same player next season, and if Kirk Cousins is interested, he makes for a perfect fit. An offense featuring Cousins, Dalvin Cook, Stefon Diggs, Adam Thielen & Kyle Rudolph is elite on paper, and would give Cousins his most talented supporting cast since his playoff run. Add in a top-5 defense, and expected reinforcements on the offensive line, and this has all the makings of a perfect fit. However, I don't list them first for this sole reason; I don't think Minnesota pursues him. I think Minnesota is content bringing back Case Keenum & Teddy Bridgewater, and using their money to bolster their offensive line, and finding a cornerback to pair with Xavier Rhodes instead.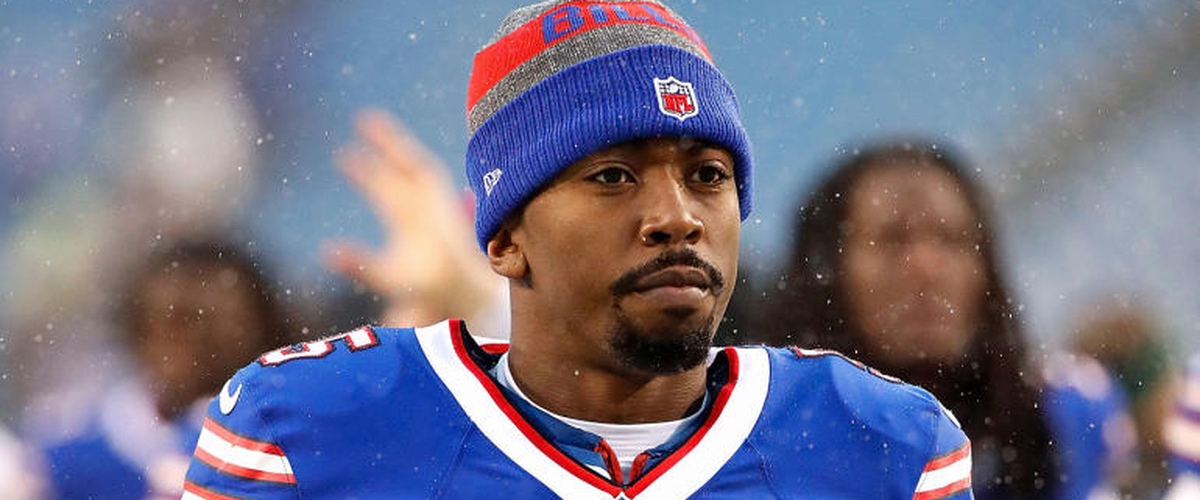 Destination #6: Buffalo Bills
-The Buffalo Bills seemingly look for an excuse to move on from Tyrod Taylor every year, and this might be the off-season where the perfect excuse arises; Kirk Cousins. The Buffalo Bills fielded one of the better defenses in the NFL this season under first year Head Coach Sean McDermott, despite trading away Ronald Darby, Reggie Ragland & Marcell Dareus. Once McDermott gets "his guys", imagine how fearsome this defense will be. Luckily for Buffalo, they have two first round picks to address that issue, two second round picks, and the 16th most cap space in the NFL. Adding Kirk Cousins to an offense that already features top-5 running back LeSean McCoy, receivers Kelvin Benjamin & Jordan Matthews (if he is resigned), and a pretty good offensive line, it is easy to see why Cousins to Orchard Park makes so much sense. While I think Tyrod Taylor is a serviceable quarterback, I think he hinders Buffalo's offense, as he tries to avoid mistakes too often for my liking. Buffalo seems to be afraid to take some chances on offense, and adding a guy like Kirk Cousins who isn't afraid of the moment can work wonders for this team. Additionally, the Buffalo Bills are fresh off of their first playoff berth since 1999, and a lot of momentum is building for this franchise. Kirk Cousins will certainly add to that momentum, and he gives Buffalo more of a traditional pocket passer QB who could better maximize the potential of Kelvin Benjamin, LeSean McCoy & Jordan Matthews. While I'm not sold on the belief that adding Kirk Cousins can lift Buffalo close to the level of New England, Pittsburgh or Jacksonville, I do think if lifts Buffalo into that "top-middle tier" of Baltimore, LA (Chargers), and Houston (yes, because if Deshaun Watson is healthy, they are a really scary team). That might be acceptable for Buffalo, especially if Sean McDermott continues to coach up this defense to a high standard. However, I don't list Buffalo as the best fit for Kirk Cousins, as that honor goes to...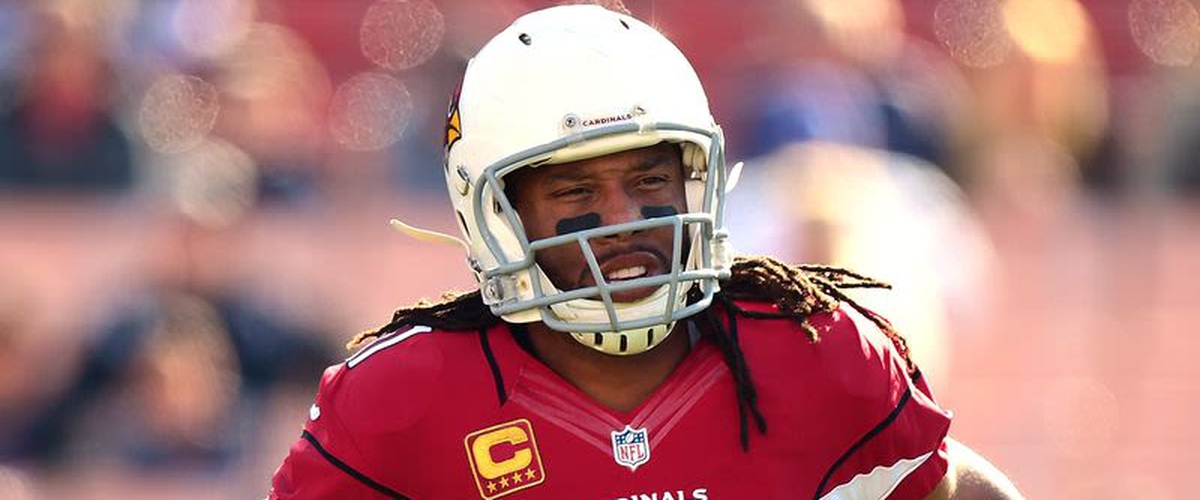 Destination #7: Arizona Cardinals
-There are so many reasons why Kirk Cousins makes a ton of sense in Arizona, but the main one is how much he would immediately boost this team. Believe it or not, Arizona finished last season with an 8-8 record, despite having Blaine Gabbert/Drew Stanton start 9 games for the Cards, and David Johnson missing nearly the entire season. Honestly, that is incredible, and it is a testament to how well-coached Arizona was under Bruce Arians. Although Bruce Arians has moved on, the roster is still in good shape, and new head coach Steve Wilks has received rave reviews from everyone who has interacted with him. The biggest wildcard here is stud wide receiver, and legendary class-act Larry Fitzgerald, one of the best receivers of all-time. If Larry Fitz decides to come back (which I think he does), then Kirk Cousins immediately has an elite weapon in addition to David Johnson. If Fitzgerald doesn't, then maybe Arizona can clear some cap space to make a push for Allen Robinson, Marqise Lee, or Jimmy Graham. Arizona is a first-class organization that consistently competes, and having a talented offensive coordinator in Mike McCoy will certainly boost the appeal for Captain Kirk to head to the desert. Out of all the teams we mentioned, I think Kirk Cousins immediately helps Arizona more than any other team. Cousins can help usher out the Larry Fitzgerald-era with a possible playoff berth next season, and bring in a new era with Kirk, David Johnson, Patrick Peterson, Chandler Jones & Tyrann Mathieu leading the charge. That is a really good talent core for this Arizona team, and if some of their young players continue to develop (Budda Baker, Haason Reddick), and they could add another skill player or two, we could be mentioning Arizona is a potential Super Bowl contender. Arizona has some pieces ready to compete, but unlike Denver, they have a younger core that can grow with Cousins, and be a continuous threat in the NFC. Additionally, this might be the time to strike big, as the Rams aren't going anywhere, San Francisco is a team certainly on the upswing, but Seattle is trending down, fast. If Arizona wants to compete, they'll have to make a huge play to land Kirk.
-Thanks for reading our little Kirk Cousins piece, and be sure to follow us on twitter (@BeastlineSports)!
---