MLB Team Previews: Boston Red Sox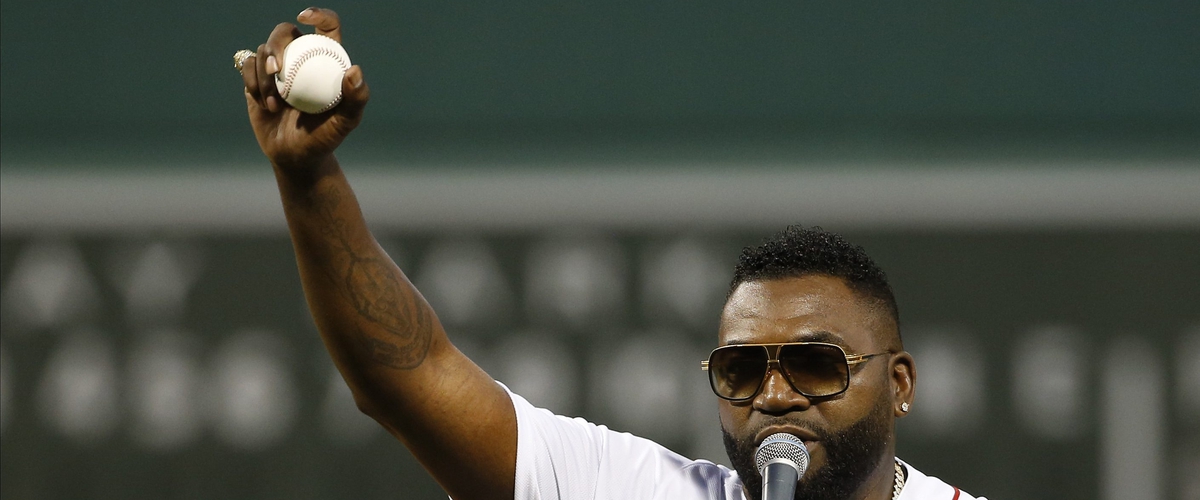 With the first team in the AL East, I will be discussing the controversial Boston Red Sox. After being involved in the scandal starting in Houston, the Red Sox got caught up in it as well, lost their manager two years after winning the 2018 World Series, and are now a semi-contender. Let's see where they really stand after missing the postseason in 2019.
ROTATION: Chris Sale (L), Eduardo Rodriguez (L), Nathan Eovaldi, David Price (L), Martin Perez (L)
This rotation is very lefty-dominated. They have two former Cy Young winners here in Sale and Price, although both struggled last season. Eovaldi only started 12 games due to injuries, and Perez was not great but was at least solid for Minnesota. Rodriguez was the only starter who was good, but the rotation obviously has potential to improve with Price and Sale.
Additions: Perez; Subtractions: Rick Porcello, Andrew Cashner
BULLPEN: Brandon Workman (CL), Matt Barnes, Josh Taylor (L), Heath Hembree, Marcus Walden, Darwinzon Hernandez (L), Ryan Brasier, Hector Velasquez, Josh Osich
Workman had a career season replacing Craig Kimbrel as the closer in 2019, although blown saves a bit high for the closer. Still, a 1.78 ERA in 73 appearances is very good. The next four pitchers listed all had ERA's under four with at least 45 appearances. Velasquez, at the back of the bullpen, is also a starting option. Brasier got some chances as a closer, but was not spectacular by any stretch.
CATCHERS: Christian Vazquez, Kevin Plawecki
Vazquez came into his own in 2019, and earned the everyday role heading into 2020. He hit 23 home runs, which is by far a career high for him. Plawecki came over from Cleveland, in a de facto backup catcher swap with Cleveland.
Additions: Plawecki; Subtractions: Sandy Leon
INFIELD: Michael Chavis (1B), Jose Peraza (2B), Rafael Devers (3B), Xander Bogaerts (SS), Dustin Pedroia, Tzu-Wei Lin
As I have looked closer at the 40-man roster, position player depth is a real question. Pedroia hasn't really played for three seasons, and is the only backup with any considerable experience. Devers and Bogaerts are both outstanding, and Chavis had a good rookie season, so this group is still very good. But beware of injuries, Boston.
Additions: Peraza; Subtractions: Brock Holt, Steven Pearce, Mitch Moreland, Sam Travis
OUTFIELD: Andrew Benintendi, Jackie Bradley, Mookie Betts, JD Martinez
The only other outfielder on the 40-man roster is Marcus Wilson, who I've never heard of. Prospects are far off, too. So, if someone goes down in this group, they will need a serious breakout candidate or some outside help. This is where bringing back Brock Holt or maybe trading someone for multiple parts might be smart.
LINEUP: Betts, Benintendi, Bogaerts, Martinez, Devers, Chavis, Vazquez, Peraza, Bradley
The top five is as good as it gets, but the bottom four need to be consistent for this lineup to be among the best in baseball. They all have potential, but they need to live to it.
FARM:
SS CJ Chatham is the only player in the top 10 in prospects for the team and on the 40-man roster, so the next wave is far away in Boston. It isn't a great group at this point either, with 1B/3B Triston Casas coming in at #81 overall, and the only Red Sock in the top 100 in baseball.
MVP:
Mookie Betts
After a down year (for him) in 2019, I expect Betts to be back to his MVP-caliber self. You can "Bett" on it...
CY YOUNG:
Chris Sale
Same with Betts, Sale is too good to be held down another season.
BREAKOUT:
N/A
They legitimately don't have an option. Everybody in the rotation and among position players has established themselves, minus Lin and Plawecki, who I have no faith in "breaking out". I also don't do relievers, since they are so unpredictable these days. It will have to be someone not on my projected roster.
WIN PROJECTIONS:
It could be a really great or really bad year for Boston. If everybody hits like they can and the rotation pitches like they should, they can win 100 games and make the World Series. However, the lack of depth, the lack of confidence I have in the bullpen being solid again, the trade rumors and the swirling allegations about the 2018 title make me believe this team won't be that good. They won't be sellers at the deadline; they might be buyers or even traders, but not sellers. Something similar to last season sounds right.
Record Prediction: 85-77
---