Where Would the Brewers' Be One Month Through the Season?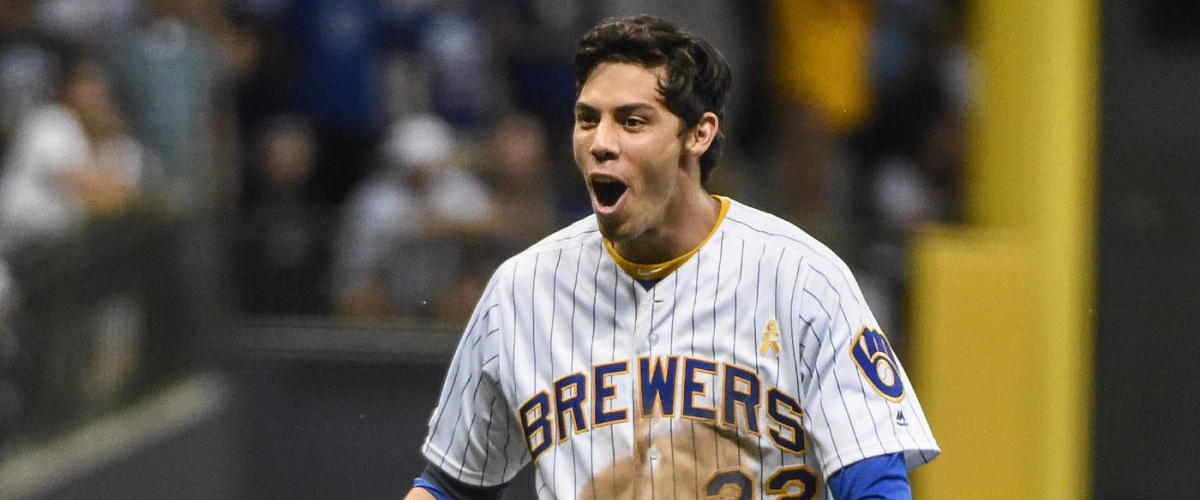 So, here we go. Another "expert" claiming he knows everything about baseball, and can more accurately predict this than the thousands of scientists globally are predicting the spread of the COVID-19 pandemic. Or, this is just a guy trying to fill in his sports appetite with hypotheticals and what-if's. I hope you see the latter, but if you see the former, then you are bound to disagree and feel some type of way about what I'm saying.
Anyways, by this point the Brewers were supposed to have played these games:
3 game homestand with the Cubs
3 game home with Cardinals
3 games in Philadelphia
2 in Cincinnati
4 vs New York Mets
4 vs Philadelphia
3 at New York Mets
3 at Pittsburgh
3 at Colorado
3 vs Washington
That is a grand total of 31 games. 14 on the road and 17 at home. They should have their second homestand with St. Louis tonight, with a "Top Gun" theme that was scheduled for tomorrow. Aside from my belief that the general schedule should just be pushed back to 2021 since this will be a makeshift schedule, it's a bummer to watch all of these games passing by.
But where would the Brewers be at this point in the 2020 season had they had their normal schedule? Ignoring potential for injuries and spending time looking at everyone else's schedules, I'm going to take a stab at the Brewers' schedule. First, I'll need to give you my projected 26 man roster.
Catcher: Omar Narvaez, Manny Pina
Infield: Ryan Braun (1B), Keston Hiura (2B), Eric Sogard (3B), Orlando Arcia (SS), Justin Smoak, Brock Holt, Jedd Gyorko
Outfield: Christian Yelich, Lorenzo Cain, Avisail Garcia, Ben Gamel
Starters: Brandon Woodruff, Adrian Houser, Brett Anderson, Josh Lindblom, Freddy Peralta
Bullpen: Josh Hader (CL), Brent Suter, Alex Claudio, David Phelps, Ray Black, Devin Williams, Bobby Wahl, Corbin Burnes
I didn't think too deeply into that 26 man roster, but I did take out Eric Lauer, Luis Urias and Corey Knebel due to injury. I also figured Logan Morrison was a long shot, and then just chose the best 8 relievers on the 40-man roster that remained.
So, to the schedule. To start, I believe that the Brewers would have split the six games with the Cubs and Cardinals, partially due to the newness of the season as well as the competitiveness between their rivals. Optimistically (within reason) they would be 4-2 and pessimistically 2-4.
The next group is a five game road trip to Philadelphia and Cincinnati. I don't know how good these teams will actually be, they are among my more unpredictable teams this season. Assuming we get the back half of Philly's rotation (missing Aaron Nola specifically), I think we can reasonably win 2 there. I also think a split with Cincinnati is guaranteed. I believe that unless the road trip was an absolute disaster, they would optimistically go 3-2 and pessimistically go 2-3. But, since there are 3 categories, I'll make the realistic vision 2-3.
After that, they got eight total against the Mets and Phillies in Miller Park. This is just a hunch, but based on these teams I can see the Brewers splitting a 4-game series and winning 3 of 4 in the other. I'm not sure which is the better opponent, so I won't dare guess (plus baseball is unpredictable anyways). Optimistically they go 7-1 realistically 5-3 and pessimistically 3-5.
Then they have a unique road trip taking them from New York thru Pittsburgh to Denver. Weird. Luckily, the Rockies and Pirates were supposed to be bad. In those 9 games, I can very easily see 5-4, and possibly as good as 7-2. Worst case I think would be 4-5 since these teams are clearly worse than the Brewers (minus the Mets).
Finally, a 3 game homestand with Washington. I don't think they can sweep the defending champs with their rotation, so they realistically and optimistically go 2-1. Pessimistically they go 1-2.
So, here are the numbers for the Brewers:
Realistically: 17-14
Optimistically: 23-8
Pessimistically: 12-19
Those are obviously very different projections, but I think this verifies that they would likely be between the 14 and 19 win total this season at this point. Not that April makes a ton of difference in the wild card or division race, but every win counts and the Brewers would likely have at least 14 to their name when they chase for about 90.
---