Three Freshman Who Will Have the Biggest Impact this Season for Alabama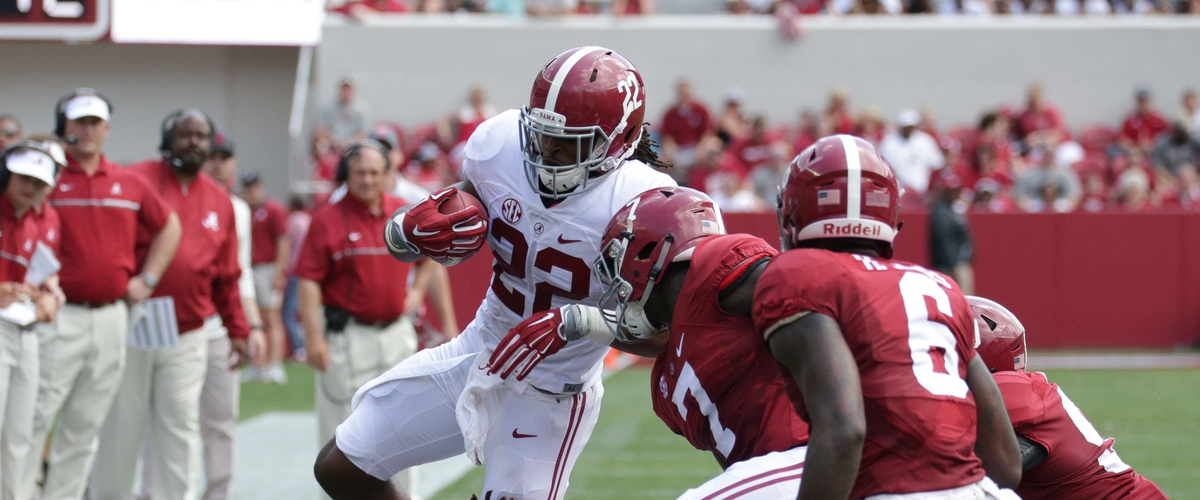 Death, taxes, and Alabama pulling in the best recruiting class in the country. Some things just never change. And this year is no different for Nick Saban and company.
After pulling in six 5-star recruits, St. Nick will have a lot of tough decisions to make as to whom he will try to incorporate into his team for the upcoming season.
After lots of film watching and scrutinizing, I've found three players who could play a key role in their first year on campus in Tuscaloosa. Without further ado, let's jump into the list.
3. Dylan Moses - OLB
Despite having great depth at the position, Dylan Moses could play a huge role for the Crimson Tide by way of special teams. The 5-star early enrollee linebacker came into camp with the athletic, yet stocky build resembling Reuben Foster.
At 6'3", 235 pounds, Moses has the benefit of size, and speed on his side. Despite an impressive showing from Keith Holcomb in the A-Day game, and Shawn Dion Hamilton recovering from a torn ACL and expected to assume the starting position, Moses could easily play as the backup to Hamilton this season and gain experience.
However, Bama fans should expect to see Moses on special teams right away. Both on kickoff, and on punt return/coverage. Foster saw his first game time on special teams and was able to make a name for himself, there's a great chance that Moses could be the same way.
It's also a plus that the freshman attended IMG Academy in Florida, where he worked on his football skills non-stop. I am very excited to see Dylan get out on the field and lay some world-class hits, much like Reuben Foster.
2. Najee Harris - RB
Another cliche Alabama player is Najee Harris.
Nick Saban has a type of running back he loves to have and Harris fits the profile perfectly. Resembling Eddie Lacy, Derrick Henry, and Bo Scarbrough, Najee Harris is just another in a long line of muscular, downhill running running backs that Alabama has had over the last several years.
The back ranked as the second best in the 2017 class and was also ranked the third best overall player in this previous signing class. With new offensive coordinator Brian Daboll coming into the team over the summer, the Tide will be more dedicated to running the ball.
And there are plenty of choices for the backfield.
Harris wasted little time getting involved in the ground game, making several impressive runs in the A-Day game. Including this beauty:
He accumulated 107 total yards in his first live action game in college, with 70 yards on the ground on 17 carries and three catches for 37 yards.
While he may not get a lot of touches out of the gate this season, don't be surprised to see a steady dose of Najee when the Tide are leading.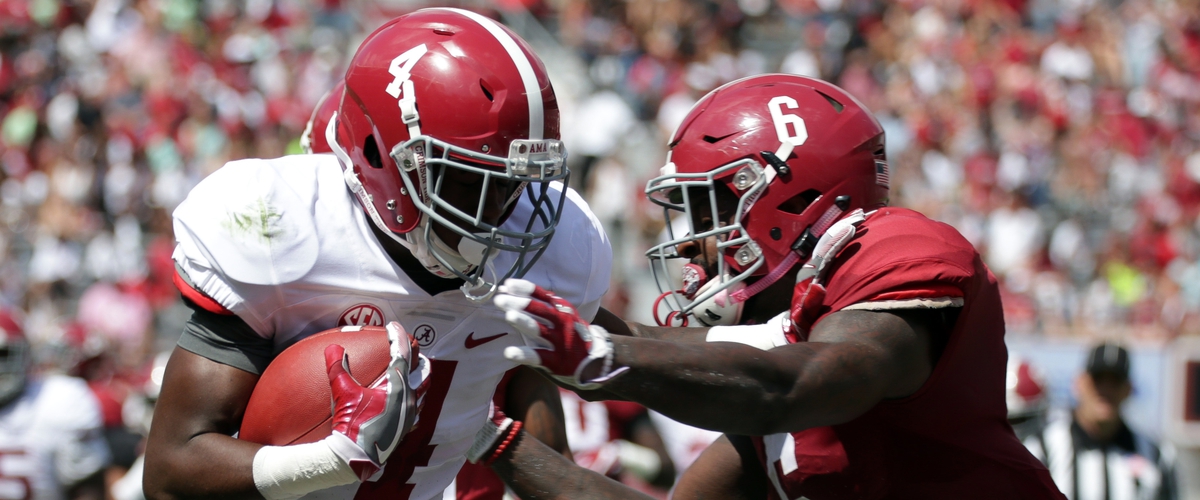 1. Jerry Jeudy - WR
I put the 5-star wide receiver at #1 because I can see him playing in the slot to start the season off. This dude is an absolute beast. Already drawing comparisons to current Alabama wideout, Calvin Ridley, Jerry Jeudy could make a huge impact on the Crimson Tide passing game very quickly.
In his audition at the A-Day Game, Jeudy was all over the field, making spectacular grabs left and right as the Florida native earned himself MVP honors, making five catches for 134 yards, and scoring two touchdowns for the White team.
Jeudy finished with more passing yards than the junior Ridley and another prominent receiver, Robert Foster.
"We knew he was as advertised. We were glad it could get out there on that stage against other guys who are respected across the country," Jeudy's high school coach Jevon Glenn said of his former player. "He is exactly who he said he was."
With 3 of the top 4 receivers leaving the offense after this past season, Jeudy could very well see himself on the field early, and often.
SEC defenses better take notice early on, or they will get burned.