Can Sam Darnold be an Elite College Quarterback?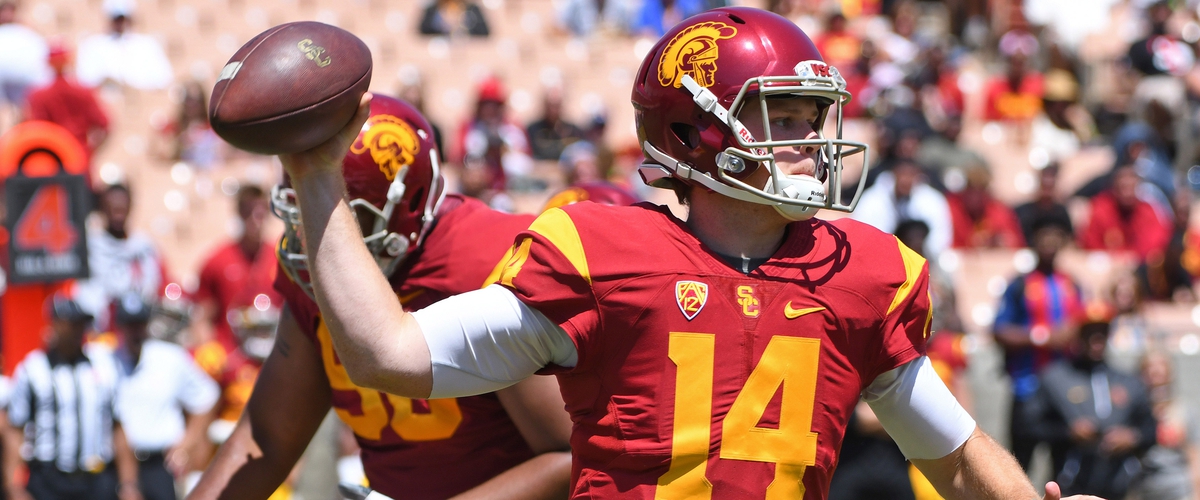 Sam Darnold is set to be a sophomore this fall and he is guaranteed to be the starting quarterback for the USC Trojans. If you don't know the name, pay attention to it now and remember it because this guy could very well be a Heisman Trophy winner in the winter.
His freshman year began pretty terribly to be honest.
While Darnold didn't start the first three games of the season, coming off the bench behind then starter and recently transferred senior quarterback Max Browne (now at Pittsburgh), the young player out of Capistrano Beach, California was average at best, totaling 36 passing years through the three games, with 2 touchdowns and 1 interception.
Nothing to write home about.
However, once head coach Clay Helton handed Darnold the reigns in game #4 against Utah, a light seemed to come on in the freshman quarterbacks head as he threw for 253 yards, and ran for 41 and a touchdown in a hard fought loss at Utah.
What really blows me away about Sam is his even keel attitude and demeanor. After the Trojans dropped to 1-3 after starting the season in the top 25, the QB didn't seem rattled but more motivated than ever.
Over the final eight games of the regular season, Darnold was on firing leading USC to a 9-3 finish, and throwing at least 2 touchdowns in every game following that loss at Utah on September 23rd.
And his numbers are staggering. totaling 2,244 passing yards, 24 touchdowns, and 7 interceptions. Pretty incredible from a guy one year out of high school.
Sam's best performance during that 9 game win streak came at Washington as SC upset the then 9-0 Huskies 26-13 with Darnold throwing two great touchdowns and picking apart one of the best secondaries in the country.
This, of course, was his best performance during the regular season. In USC's Rose Bowl game against the champions of the Big Ten Penn State, Darnold was in a zone I don't think I have ever witnessed on the college level.
Bringing his side back from a 14 point deficit late in the fourth quarter, Darnold threw for 453 yards (a season high), and completed 5 touchdown passes (tying a season high), while turning the ball over just once.
The Rose Bowl was the first full game I had watched Sam Darnold play in and I could not have been more impressed. It seemed like I was watching a senior quarterback who had been in the College Football Playoff every year of his career.
As his mom, Chris, said of her son, "He's a wonderful boy. But his goal isn't to thrill you." He failed on that goal against the Nittany Lions that incredible night in Pasadena.
So, is Sam going to be an elite college quarterback, and maybe elite NFL quarterback?
Without a doubt absolutely.
Just listen to what NFL analyst and former USC quarterback Sean Salisbury said of him: "He has a chance to be the best USC has ever seen. He's that good."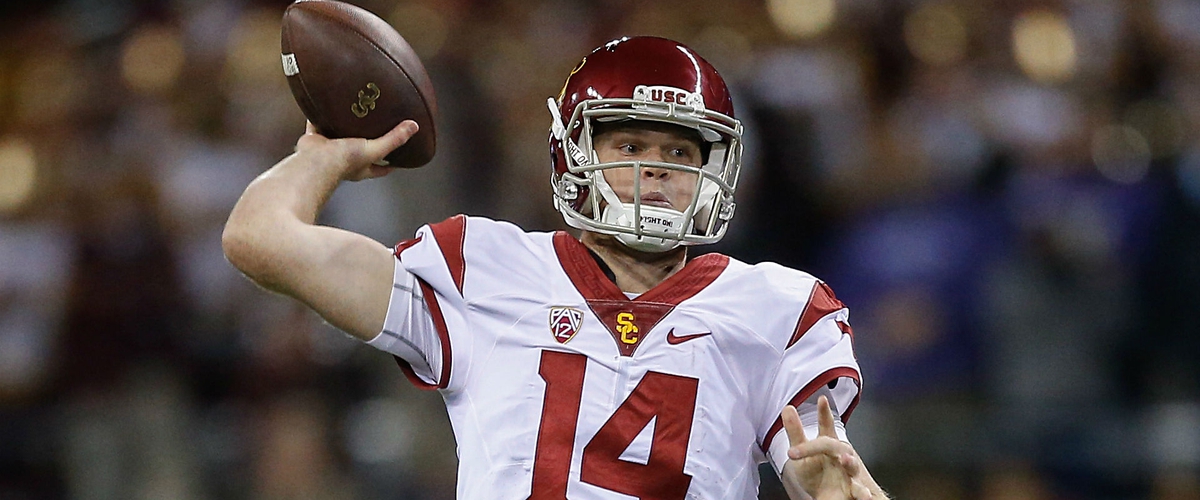 The saying is modesty is a virtue, and Sam Darnold appears to have an absurd amount of modesty despite his incredible play says his father Mike. "Say what you want. Sam's not flashy, he's not a yeller, he's not a trophy collector, a bragger. But I feel like we worked hard to raise our kids the right way. And it's paid off."
Well done Darnold family! You've raised a beast of quarterback and a very down to earth guy.
Pac-12 and the entire country beware, Same Darnold is quietly taking the nation by storm.