DeSean Jackson has a brilliant idea regarding the 2020 NFL season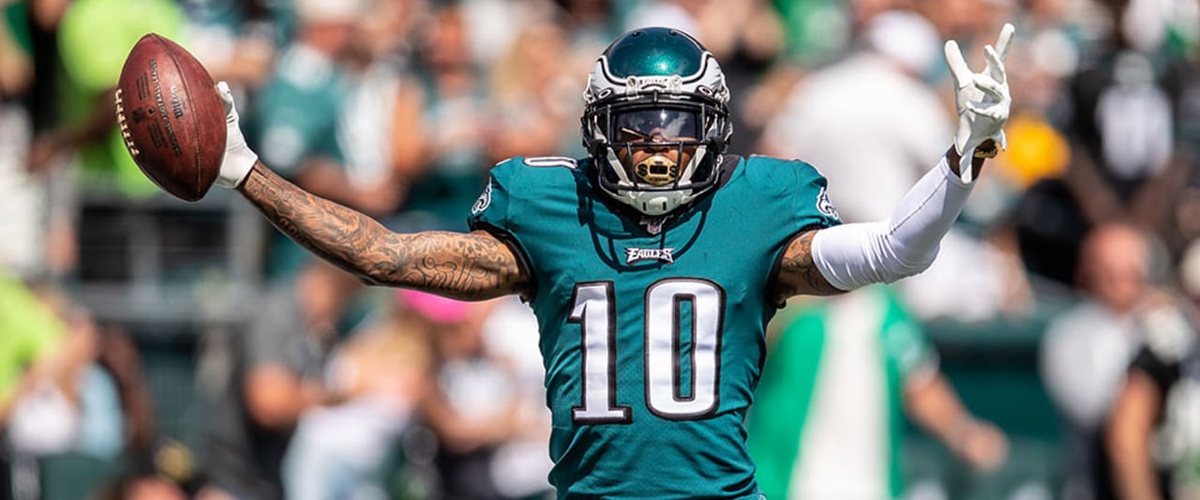 If no fans are to be allowed in stadiums, NFL players should be mic'd up for those watching on tv to hear what is being said wide receiver DeSean Jackson told the press a few days ago.
"I think they should [mike up players]. They should give fans the [insight] to see what really goes on between the white lines," the Eagles star said on the Outside the Lines podcast. "It gets crazy, bro. I know in the trenches it gets crazy. And I know on the outside it gets crazy, too, the conversations we go back and forth on."
I love the idea put forth.
If - and fingers crossed this is not the case - fans are not allowed to attend games in the fall, the NFL would be smart to put microphones on some players and coaches in order to keep fans engaged in the games and interested in the human aspect of the sport.
We saw huge success during broadcasts of the now-defunct XFL earlier in the spring where players and coaches were mic'd up, plus, there were sideline reporters speaking with players after big plays, mistakes, or when there was a break in the action.
The XFL was also smart to have the officials' mic'd when deciding how to make a call as fans really got to experience what the process is like.
If a start-up league can have success over a month doing this during broadcasts, imagine how crazy popular it would be in the NFL!
Some players and coaches would probably oppose the idea, but unlike the XFL, we fans at home do not need to hear play calls or get a look inside the huddle.
All I'm looking for is a little bit more of a personal connection to those players in the trenches and hearing what goes through the mind of a head coach during a tight game.
DeSean is on to something with this idea and Commissioner Roger Goodell should be taking notes.