Farewell Captain Fisher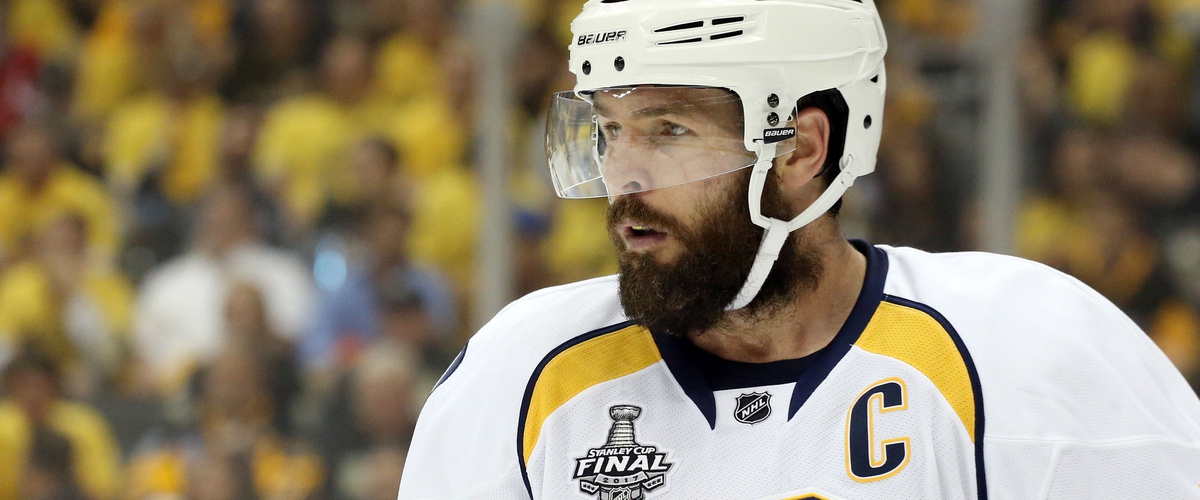 It's a sad day in Nashville.
Captain Mike Fisher has decided to hang up the skates for good after 17 years as a professional hockey player.
"This is the hardest decision I've ever had to make, but I know I've made the right one. I've decided to retire from the NHL," Fisher said in a heartfelt letter pinned to Nashville Predators fans today.
After 1,088 games in the National Hockey League, Captain Fisher is calling it quits, and a sadness has fallen across the Music City.
In his one year as captain, and six and a half seasons with the Predators, Fisher has won over the hearts of even the most casual hockey fan with his selflessness, dedication to the team and the city, and the fact that his wife is Carrie Underwood.
Since 2011, Fisher has been a staple of the Preds lining, scoring crucial goals, providing jaw dropping assists (like we saw in the Western Conference Final), and most importantly being a star that the city of Nashville could follow.
I have followed the Predators since they played their first game in Nashville (I was only 2 at the time) and other than maybe David Legwand, I have never seen a natural leader and classy player like Fisher come through the organization.
The Predators released a great video on Twitter earlier today, remembering the best moments from Fisher's time with the franchise.
It wasn't just the Preds who paid their respects to Fisher for all his hard work over the years, but Fisher's first team; the team that drafted him, the Ottawa Senators released a tributary video of their own in honor of Mike.
The outpouring of kind words and respect from fans across the NHL shows that Mike Fisher was a true legend on the ice, and deserved a Stanley Cup title for all his time spent playing the sport.
Sadly, he will end his illustrious career with no title to show for.
Nonetheless, Mike Fisher is a champion of the sport, going out after a great season leading the Predators.
We here in Nashville all love Mike Fisher. I'm sure we will forever.
Farewell Captain Fisher. Enjoy retirement. We look forward to seeing you back in Smashville up in a box with Carrie watching the team you helped make lift the Cup one day soon.