Nick Saban is right! College football players are safer at school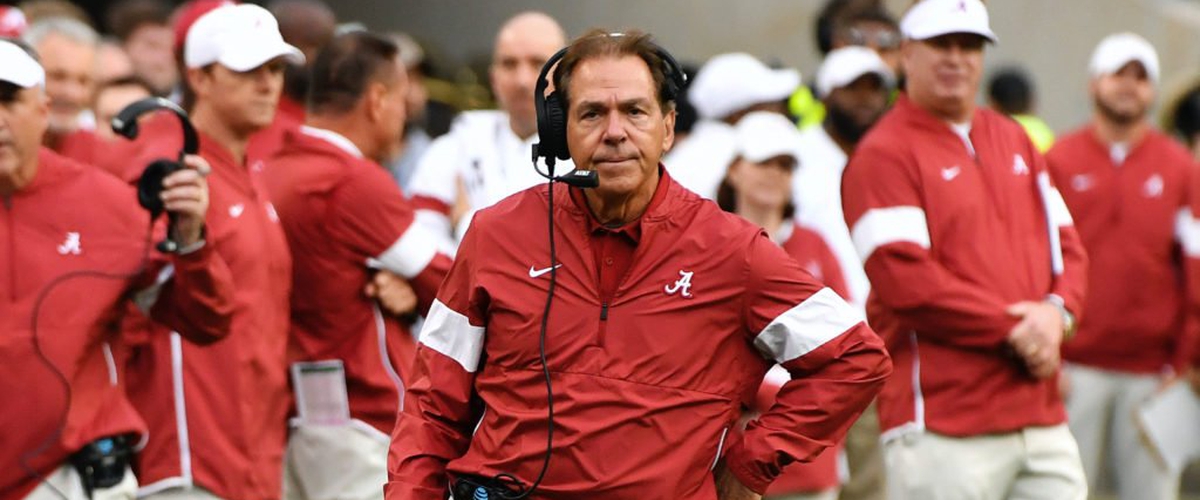 Alabama Crimson Tide head coach Nick Saban is right when he said on Monday that college football players and student athletes are safer on campus with their respective programs then they are at home.
I know I'll be criticized no matter what I say, that I don't care about player safety," Saban said in regards to playing college football in the fall. "Look, players are a lot safer with us than they are running around at home. We have around a 2% positive ratio on our team since the Fourth of July. It's a lot higher than that in society. We act like these guys can't get this unless they play football. They can get it anywhere, whether they're in a bar or just hanging out.
Though many neutral fans and outsiders will call Saban a dictator whose sole purpose is to win and bring money to the University of Alabama is out of their mind if they disagree with the coach's comments.
Notice here in this quote that he does not once mention wanting the season to go forward for his own financial or personal gain. He wants to help his players get an education, stay healthy, and navigate these tumultuous times together instead of individually.
"The story that needs to be written is that we want to play," Saban said when concluding his remarks on the situation. He is right, of course.
Think of the sacrifice these players, coaches, staff members, and family have all made to prepare for this fall. How can you throw all of that away just a month before kickoff? I am not that happy with the decision to go to a conference-only schedule, but if it means we will have college football, so be it!
This video from Jonathan Cooper shows exactly what I and Saban mean here!
If the NCAA truly cares about its athletes and participating universities, they will follow strict safety guidelines and do what must be done in order to have the season. If players or schools decide to opt out and not play because of safety concerns, let them!
Let the individuals involved make their own decision. Find a way to safely offer every school in the country the opportunity to play and let players and coaches decide if they actually want to participate.
The only repercussion would be financial!