Nick Saban Solidifies Himself as the Best College Coach of All-Time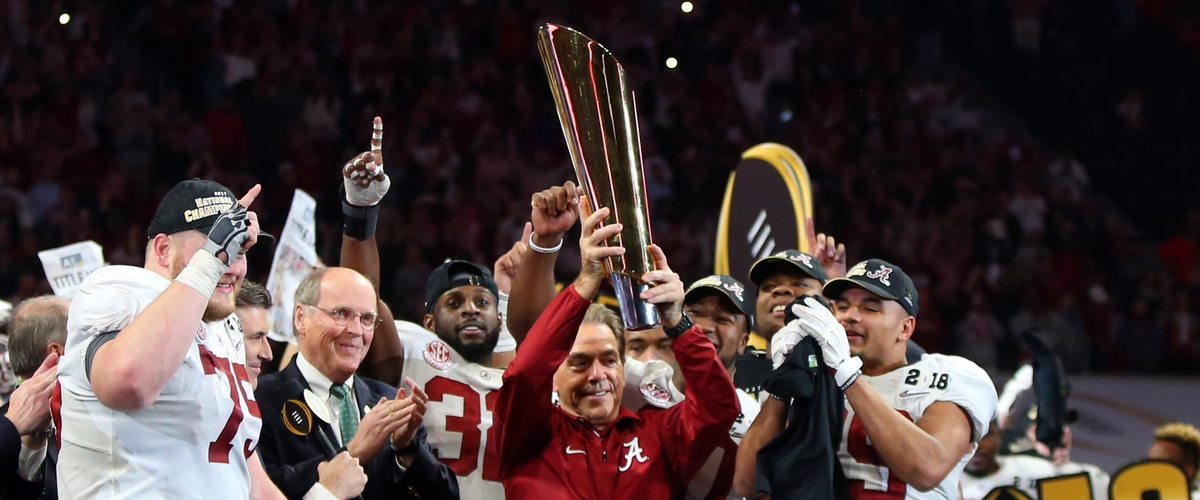 With just 21 passing yard and 95 total yards, down 13-0 at halftime in a hostile environment, there is no way the Alabama Crimson Tide could come back against the Georgia Bulldogs in the College Football National Championship Monday night.
With any other team and with any other coach, no it wouldn't be possible. But Nick Saban is Nick Saban and he showed the world for the sixth time in his college coaching career why he is the best to ever do it.
Who would have thought taking out sophomore Jalen Hurts after going 25-2 as a starters with his only two losses in the title game a year ago to Clemson and this year at Auburn, to replace him with true freshman Tua Tagovailoa would be a good idea?
Saban sure did.
The 65-year-old coach claimed that last night's win over his former assistant Kirby Smart was, "the greatest moment in his life." You might ask why a man who has made millions and millions of dollars and has already won five national championships would call this his greatest achievement.
The reason is simple. He and his team had to handle adversity to win a game they looked dead in for nearly 40 minutes.
This game also showed that despite his tough exterior and short temper with the media, Nick Saban is deep down a sentimental guy who relishes in the chance to help these kids he coaches grow as both men and football players.
He will be back at work Wednesday preparing for next season and recruiting the future of this football program.
rAs he ties Bear Bryant for the most national titles won by a single coach, Saban will not bathe in the glory and enjoy the victory. He will be back at work Wednesday pr