South Carolina cans Will Muschamp but was it too soon?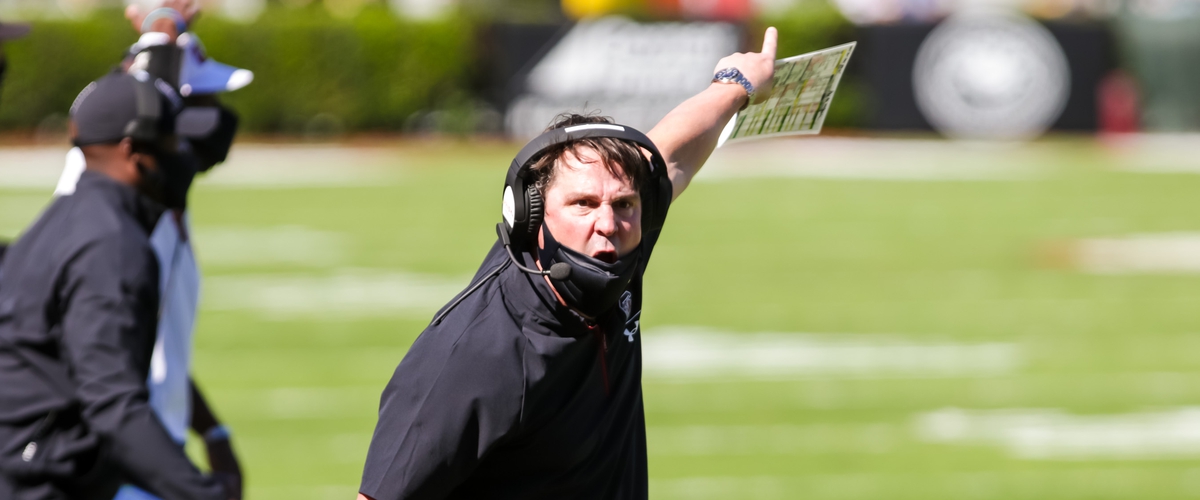 The South Carolina Gamecocks are parting ways with Will Muschamp midway through his fifth season in charge. With an overall record of 28-30 and a 59-42 defeat at the hands of the Ole Miss Rebels on Saturday night the straw that effectively broke the camel's back, offensive coordinator Mike Bobo will take over the team on an interim basis.
Muschamp's defense allowed an SEC record 703 total yards of offense to the Matt Coral led Rebels and South Carolina allowed 21 unanswered after taking a 42-38 lead early in the fourth quarter.
It was a rather unceremonious end to a rather forgetful second stint in the Southeastern Conference for Muschamp. He went 1-2 in bowl games and his best season came in 2017 when he led the Cocks to a 9-4 record and Outback Bowl win.
After a thorough assessment of our football program, we have decided to make a change with the head football coach," athletic director Ryan Tanner said in a statement. "I appreciate all that Will Muschamp has done for our program and wish him and his family the best moving forward. I believe our program will be well served by Coach Bobo as the interim head coach as we search for a new leader for Gamecock Football.
The university will now have to swallow a rather large buyout clause inserted in Muschamp's contract. According to ESPN, the school would have had to pay $15 million if he was fired at the end of the season, therefore, my understanding is that they will not have to pay nearly as much by firing him with still three games remaining.
For a defensive coordinator by trade, Muschamp was slacking terribly and his defense ranked near the bottom of the conference in nearly every respect.
Was now the right time to move on from Will Muschamp?
The question now becomes, whose next?
Last week I would have tabbed former Ole Miss head coach and current Liberty head coach Hugh Freeze to take over, but Freeze extended his deal with the Eagles until 2026 and would likely not be welcomed back to the conference with open arms.
Louisiana's Bill Napier is one name that continues to be brought up to fill the position, but during this strange year in the midst of a strange season, South Carolina might have pulled the trigger at the wrong time.
---