Utterly Embarrassing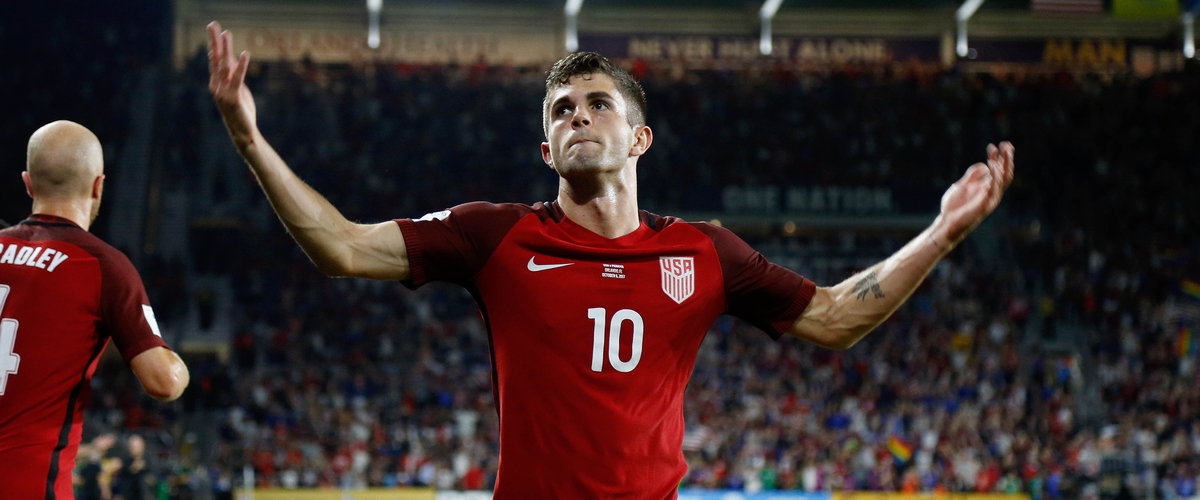 Ladies and gentlemen, the United States Men's National Team is a joke. As I sit at my computer this Wednesday afternoon and write this article, I simply can't shake the lingering despair that I won't get to see Christian Pulisic and some of the best young talent from the country play in a World Cup until 2022.
That is four years from now, over 1,000 days from now, and it is just crushing.
Last night, on a field that resembled a cow pasture, the USMNT lost to a Trinidad and Tobago side that not only was already eliminated from qualifying for the World Cup months ago, but had only won once in 9 matches.
All the US needed was a draw and they would automatically qualify for the 2018 FIFA World Cup in Russia. They couldn't muster that.
Going down 2-0 in the first half, the starting XI put out on the cow pasture by Bruce Arena looked lethargic and uninterested in the implications the match held.
Despite Christian Pulisic getting an early second half goal to cut the lead in half, this US team was horrible and totally undeserving of qualifying for the World Cup after the sorry excuse they called a game last night.
I am completely, utterly, totally embarrassed by this team.
After coming within minutes and inches of defeating Belgium in the 2014 World Cup in Brazil, the United States soccer team has been in a complete free fall from the days of Jurgen Klinsmann and the versatile "Captain America," Clint Dempsey.
There is no coach to blame in this situation. It's not on Arena, it's not on Klinsmann, it's not on the United States Soccer Federation, it's all on the players.
And they should be more than devastated, more than embarrassed, then anyone else. They have let soccer fans in the United States down so enormously I can't even put it into words.
How can you win the Gold Cup, beating the likes of Costa Rica, Jamaica, and Panama just to lose to Trinidad when it matters most?
Bruce Arena needs to overhaul this team and find players that can make plays and score goals.
The days of Jozy Altidore loafing around the field needs to end. Michael Bradley, Dempsey, and Tim Howard will likely be too old to play in another World Cup.
It's time to go back to the drawing and do everything over. If this doesn't happen, all us USMNT fans will be feeling the same way four years from today.
And that cannot happen again.
---