Newcastle Jets vs Western Sydney Wanderers - A-League Betting Preview
Newcastle Jets v Western Sydney Wanderers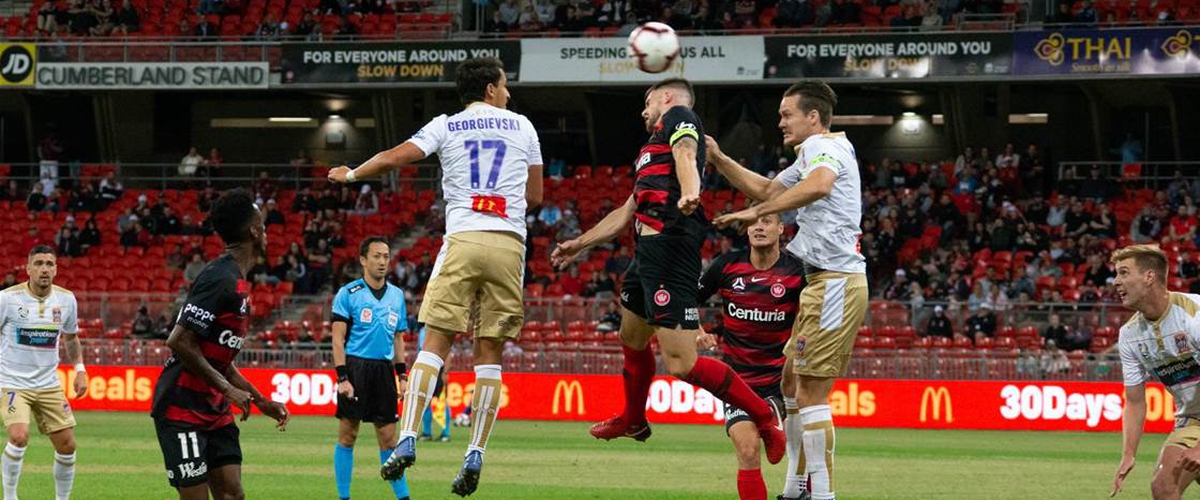 After a disastrous defeat against Wellington Phoenix, the hopes of finishing in the top 6 are more or less extinguished for Newcastle Jets who will play a host to WS Wanderers on April 6th at McDonald Jones Stadium.
Newcastle Jets are coming into the next match after a disastrous defeat against Wellington Phoenix who single handedly crushed the dreams of finishing in the playoffs for Jets, who are now 8 points behind Adelaide United. As it stands now, Newcastle Jets are 7th in the league with a 7-5-11 record. Looking at their last 5 fixtures, they won against Melbourne City (3:1) and Melbourne Victory (0:2), drew against Adelaide United (0:0) and lost their last two fixtures against Central Coast Mariners (2:3) and as mentioned Wellington Phoenix (4:1).
Looking back at the match against Wellington Phoenix, Jets produced 16 goal attempts, but only managed to convert one into a shot on goal. Phoenix on the other side had 20 goal attempts and 8 shots on goal, which was more than enough to trash the visitors in a high win.
WS Wanderers continue with good results, which due to a terrible start of the season won't mean much in the end. Nonetheless, they have improved and even managed to defeat Melbourne City 3:0 in the most recent fixture. That was their 3rd win in the last 5, with other two being against Adelaide United (1:3) and Brisbane Roar (1:4). On the other side, WS Wanderers only managed to steal 1 point from Perth Glory (1:1), and walked home empty-handed after a match against Wellington Phoenix (3:1).
Solely looking at the results in the last 5 give us a clear picture of WS Wanderer's improvement. A win against Adelaide and Melbourne City, paired with a draw against Perth Glory tells its own story.
Newcastle Jets might still want to try and win the remaining matches in hopes the start align and they somehow manage to catch up to Adelaide United or Melbourne City, however, with their terrible form, this is most likely not going to happen. After a disappointing 2:3 defeat against the last team in the league, Jets followed up with a defeat against Wellington Phoenix (4:1), which put them in a terrible spot. While they will get to face off against 6-5-12 WS Wanderers, this match will be far from easy. Wanderers have improved significantly in recent matches. With a win against City and Adelaide in their books, I do not believe Wanderers will have a hard time performing up to par against Newcastle Jets.
Prediction: WS Wanderers to win
More tips and previews available at betting-previews.com.
---