How the Achilles tendon may have just ended Dez Bryant's career.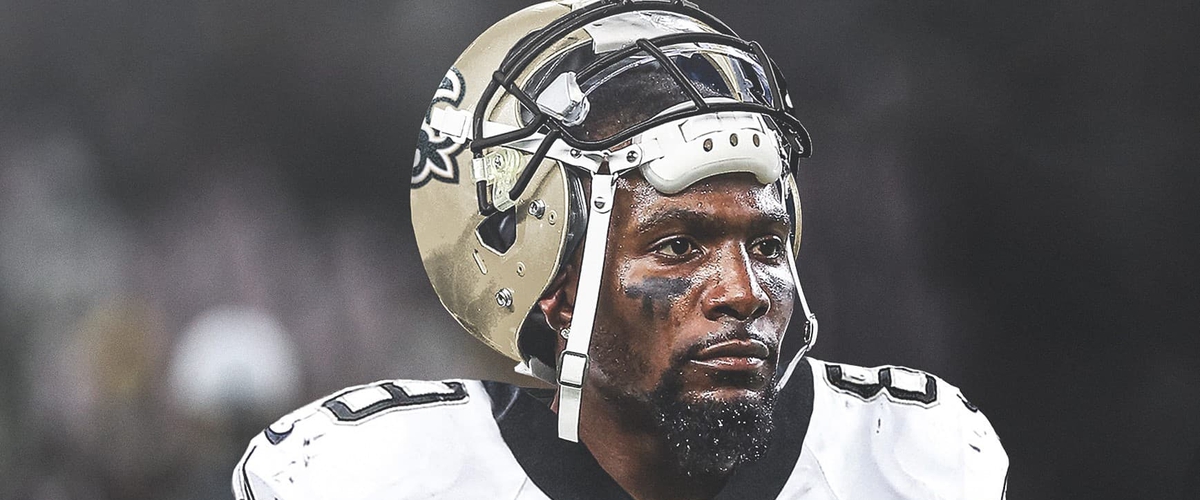 After sitting out half of the season, former Dallas Cowboys wise receiver Dez Bryant found a new home. The three time pro bowler signed with the New Orleans Saints after moths of sitting home as a free agent. Dez Bryant Expressed excitement of playing alongside Drew Brees and just before getting back on the field, a major injury occurred. Bryant was carried on a cart in practice as the Saints feared he torn his Achilles tendon, well an MRI has confirmed on Saturday that Dez has torn his Achilles tendon.
Dez Bryant was release by the Dallas Cowboys after eight seasons, he had about 531 receptions for 7,459 yards and 73 touchdowns. Dez Bryant is the Dallas Cowboys all time receiver yards leader and he lead the league in receiving yards in 2014.
Dez spent an entire offseason looking for a job after Jerry Jones decided to let him go, Bryant was offered a contract with the Baltimore Ravens but rejected It, he met with the Cleveland Browns in the preseason but wasn't offered a contract. Than on Wednesday he finally found a job by signing with the New Orleans Saints.
Now after suffering an achilles tendon, Dez Bryant will likely not play this season or ever again. An achilles tendon is the worst injury you can suffer in any sport and many don't ever come back from that. In the NBA, am injury like that ended a career of a Charles Barkley. Kobe Bryant suffered an Achilles tendon years ago, he was able to retire on his own terms but he was the poke of the straw to the end of his career.
Now It's happened to Dez Bryant and now at 30 years of age, he may never step on the field again. It's hard to see how he would comeback from
an injury like this, and now despite him signing with the Saints, his legacy will go down as what if he was able to get on the field and catch passes from Drew Brees if he hadn't suffered this major injury.
---