Where do the Patriots go from here at QB?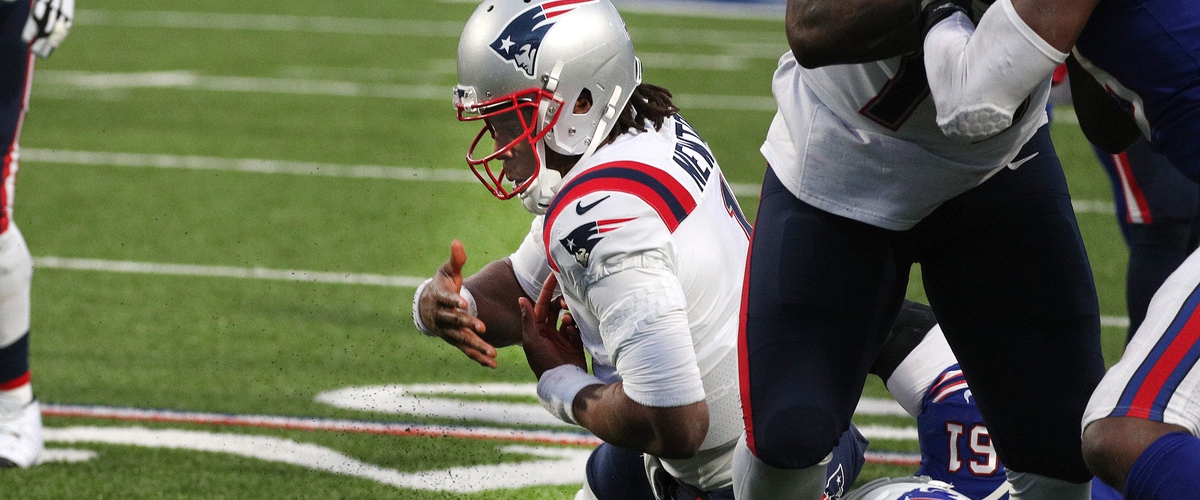 After the ending of Sunday's game against Buffalo, it may be safe to say that the Cam Newton experiment has, well, to put it nicely: completely failed.
So what do the Patriots do this offseason at QB? Do they roll with Stidham? Do they draft someone? Do they bring back Garoppolo or sign another free agent? Let's break it down.
Drafting a quarterback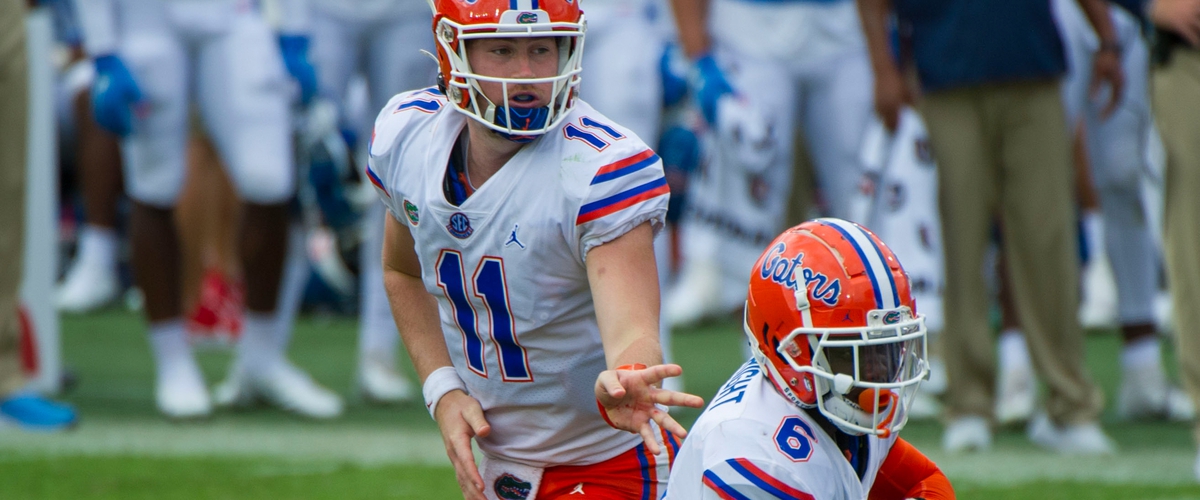 The idea of the Patriots drafting a quarterback this draft seems like an incredible idea to me. It's time for the Patriots to consider drafting and developing another young quarterback. Now I am not one of these pro tanking guys who thinks New England should punt the season away and tank for a top five pick.
That's absurd, you're not getting Lawrence, and I'm really not convinced Justin Fields is gonna be a good NFL quarterback. However, there's still great options in day two or three. Kyle Trask (above), Sam Ehlinger, Jamie Newman, Ian Book, and Trey Lance IF you get high up enough in the draft. Those are just a few names. There is a variety of other names I'd love to see Bill consider taking.
Rolling with Jarrett Stidham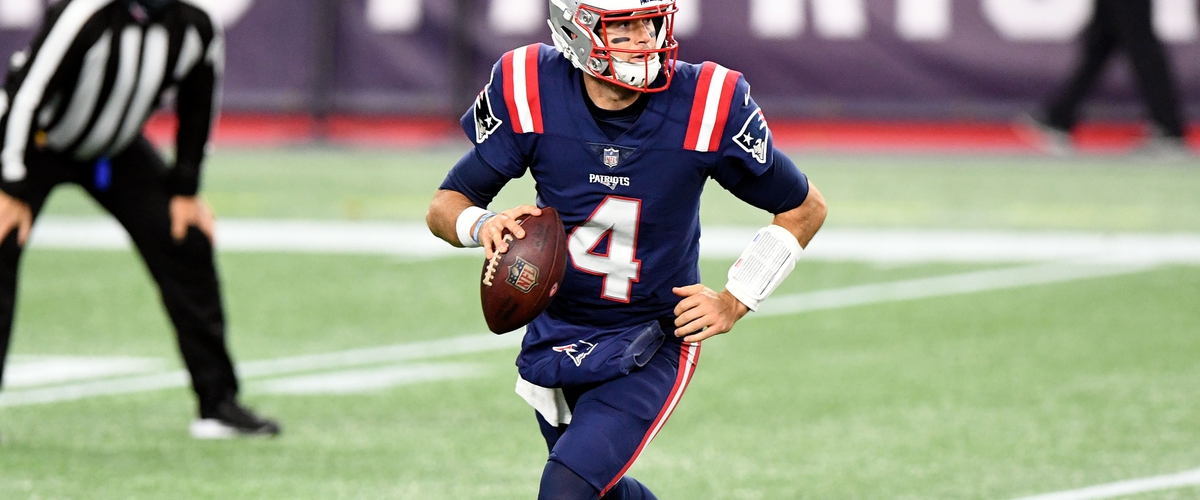 For me to be in on this plan, Ill have to see something from Stidham sooner then later. He's shown developmental issues, and has thrown some questionable picks against the Chiefs and Niners, the two games he saw playing time. Now Im not expecting him to already be fantastic, that's ridiculous.
However, if he doesn't develop into a steady, consistent guy you can bring in when your starter sucks and hell keep you afloat, maybe he's not the answer.
Free Agency or Trades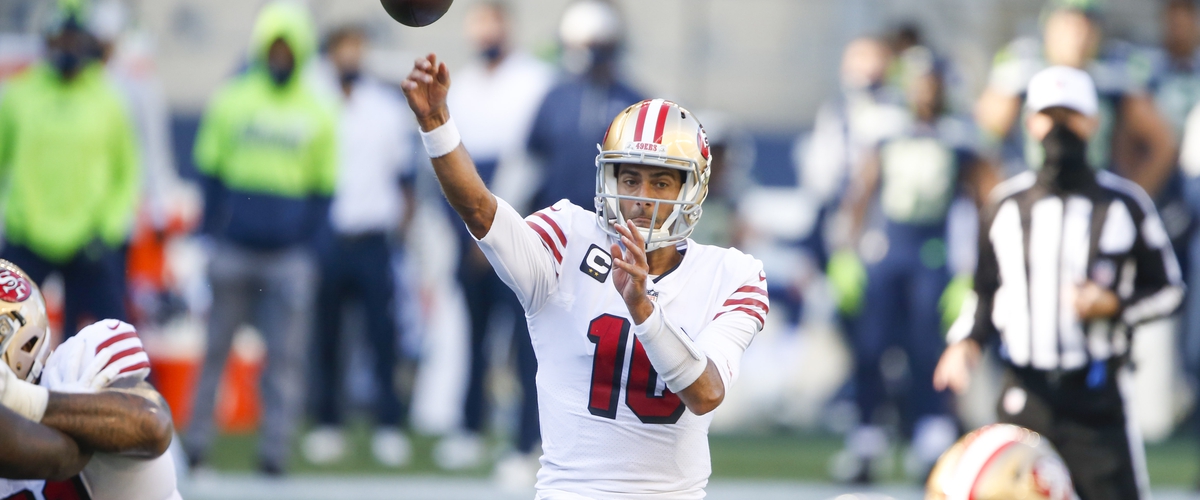 I put two pictures here, of two guys who could be available in a year or two that should be on the Patriots radar. A Jimmy G reunion has been a well loved idea by Patriots fans since Brady left. A strong distaste has been in the Patriots mouths ever since they traded Jimmy to San Francisco for close to nothing. Jimmy G has been benched multiple times by San Fran this season.
If Jimmy shows the Niners that he can't be what he was in 2019, and that he isn't the starter they should roll with, hell be either cut or traded this offseason. Most likely cut, as nobody would wanna trade for that contract, probably not even Bill, but guess who would be at Jimmy's door with flowers and chocolate if he became a free agent? Belichick, of course.
Many football fans have predicted a Rodgers/Packers breakup. Sooner then later too. After drafting Jordan Love, it looks like both sides would gonna be willing to move on.
The Patriots and Aaron Rodgers would both love to join forces, an alliance very similar to what we saw in 2012 with Peyton Manning in the Broncos. If bringing in Rodgers should he become available isn't on the Patriots minds, they're insane. I will leave you with one final take on Rodgers, if/when he leaves Green Bay, the Patriots would be the frontrunner.
---