Vegas Golden Knights: What Could've Been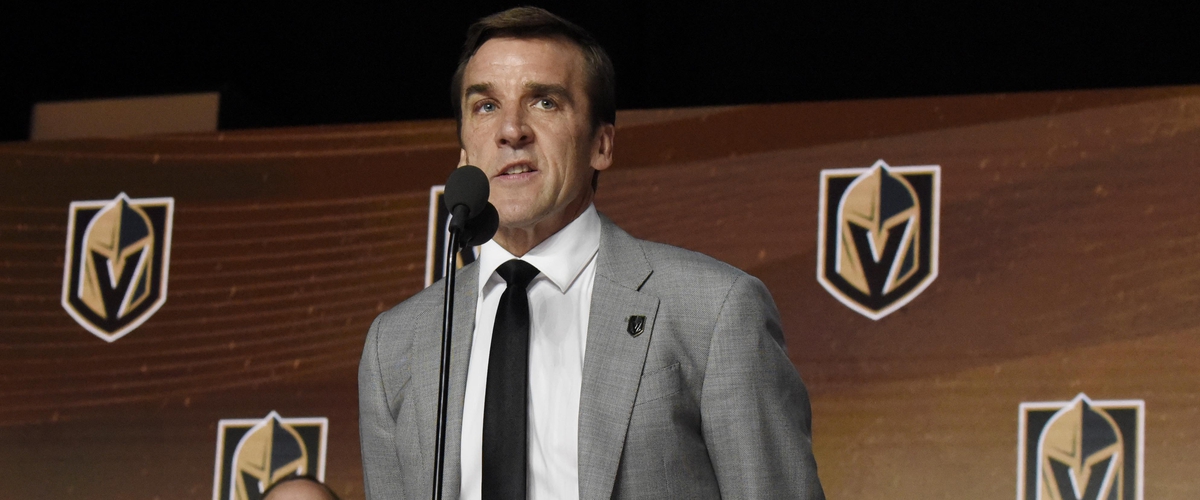 It's now been nearly 2 months since the Vegas Golden Knights made their expansion draft picks, & I'm still can't get over the stupidity of their management & how they handled the entirety of the draft. This team has absolutely 0 chance to contend anytime in the foreseeable future, it was a complete failure. Yea, they have a goalie in Marc-Andre Fleury but by the time the team in front of him is functional, he's going to be past his prime. I get they need to plan for the future but they acquired picks in a relatively weak draft class along with late rounders in 2018 & 19. Pick yourself a team who can compete right now & put more local fans in the seats, especially with the NFL coming to town in 2019. Take the best player off every team. You do not need to do any of these teams a favor, they are you're competition! Hurt them in the worst way possible to make yourself better. They will likely have a salary cap hit around the $69.324M range next year, which is pricey for how bad of a team they will be, especially playing in a very competitive Pacific division.
What could've been:
Forwards: (LW-C-RW) 40.108M
1: James Neal - Eric Staal - Bobby Ryan
2: Mikkel Boedker - Vadim Shipachyov - Jonathan Marchessault
3: Darren Helm - Marcus Kruger - Brock Nelson
4: Oscar Lindberg - Cody Eakin - Kris Versteeg
Defence: (LD-RD) 19.418M
1: Brayden McNabb - Sami Vatanen
2: Colin Miller - Jack Johnson
3: Nate Schmidt - Zach Bogosian
Goalies: 6.75M
1: Marc-Andre Fleury
2: Calvin Pickard
Anaheim: Sami Vatanen (4.875M)
Arizona: Teemu Pulkkinen* (812.5k)
Boston: Colin Miller* (1.100M)
Buffalo: Zach Bogosian (5.143M)
Calgary: Kris Versteeg (1.750M)
Carolina: Joakim Nordstrom (1.275M)
Chicago: Marcus Kruger (3.083M)
Colorado: Calvin Pickard* (1.000M)
Columbus: Jack Johnson (4.375)
Dallas: Cody Eakin* (3.750M)
Detroit: Darren Helm (3.875M)
Edmonton: Griffin Reinhart* (750k)
Florida: Jonathan Marchessault* (750k)
Los Angeles: Brayden McNabb (1.700M)
Minnesota: Eric Staal (3.500M)
Montreal: Jacob De La Rose (750k)
Nashville: James Neal (5.000M)
New Jersey: Petr Straka (650k)
New York Islanders: Brock Nelson (2.500M)
New York Rangers: Oscar Lindberg (1.700M)
Ottawa: Bobby Ryan (7.500M)
Philadelphia: Jordan Weal (1.700M)
Pittsburgh: Marc-Andre Fleury (5.750M)
San Jose: Mikkel Boedker (4.000M)
St. Louis: Dmitrij Jaskin (1.000M)
Tampa Bay: Cedric Paquette (825k)
Toronto: Brendan Leipsic (625k)
Vancouver: Brendan Gaunce (750k)
Washington: Nate Schmidt (2.225M)
Winnipeg: Marko Dano (850k)
Vadim Shipachyov was signed from the KHL on a 2yr $9.000M contract with an annual cap hit of $4.500M per.
Thanks for reading, don't forget to follow me on twitter @BLSportsInc.